First Drugs Chosen for Medicare Negotiations Hit Close to Home for Cardiologists
Optimism must be balanced with conservative expectations given the unknown nature of the cost impact, says Mary N. Walsh.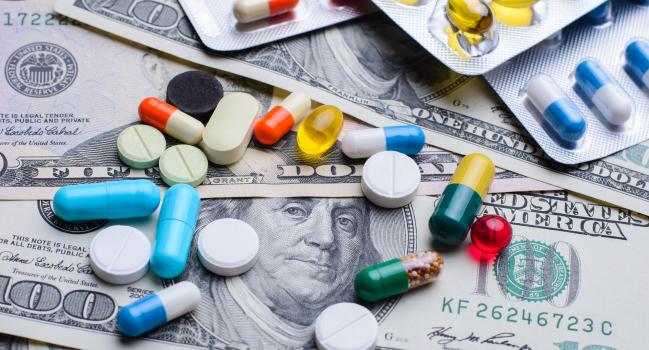 This week, the Biden-Harris administration announced the first 10 drugs that Medicare will be allowed to negotiate prices for beginning in 2026—the list contains many medications that cardiologists commonly prescribe for their patients.
The drugs are part of the first wave of the Inflation Reduction Act (IRA), which aims to reduce prescription drug costs for Medicare beneficiaries while cutting drug spending by the federal government. Already, the IRA has lowered the cost of insulin to $35 or less, and out-of-pocket spending by Medicare beneficiaries is set to be capped at $2,000 per year beginning in 2025.
According to the White House, up to 60 drugs covered under Medicare Part D and Part B will be up for price negotiations over the next 4 years, with as many as 20 drugs added to the list every year after that. 
"We pay more for prescription drugs than any other major economy in the world," Biden said in a press conference on Tuesday. "You walk in a local drug store across the country, and you're paying two to three times more for the exact same prescription manufactured by the exact same company that it would cost you in Canada or France or anywhere else around the world."
The 10 drugs announced this week are: apixaban (Eliquis; Bristol-Myers Squibb), rivaroxaban (Xarelto; Bayer/Janssen), sacubitril/valsartan (Entresto; Novartis), dapagliflozin (Farxiga; AstraZeneca), sitagliptin (Januvia; Merck), empagliflozin (Jardiance; Boehringer Ingelheim/Eli Lilly), insulin aspart (Fiasp and NovoLog; Novo Nordisk), etanercept (Embrel; Amgen), ustekinumab (Stelara; Johnson & Johnson), and ibrutinib (Imbruvica; AbbVie/Johnson & Johnson).
"It's not uncommon, especially as a heart failure specialist, to have patients on at least three of those medications, so I was happy when I heard the list," Mary N. Walsh, MD (Ascension St. Vincent Heart Center, Indianapolis, IN), a past president of the American College of Cardiology, told TCTMD.
Many of the agents are cost prohibitive and it's not unusual to have conversations with patients about needing to switch drugs or "shop" a different Medicare plan to get coverage for a specific one, she added, which might be remedied through price negotiations.
"But, I think that we have to be kind of conservative in our expectations, because the cost impact is very much unknown as of yet. There are many questions about how and where negotiated prices will be applied and how that will actually trickle down to the patient's out-of-pocket costs," Walsh added.
The other reason for caution is the timeline. With the price negotiations not set to kick in until 2026, patients who need the drugs now are still stuck waiting.
"If you're a patient who just heard this news, you're initially excited and then . . . maybe not so much," she noted.
The Biden-Harris administration said the 10 drugs were chosen because they are among those with the highest total spending and were responsible for $3.4 billion in out-of-pocket costs for about 9 million Medicare Part D enrollees in 2022. The administration estimates that among those with no additional financial assistance, average annual out-of-pocket costs last year for patients on those drugs were as high as $6,500.