Lack of Short-term Cancer Risk With Tainted Valsartan 'Reassuring'
Longer-term data are needed to fully assess risks tied to use of NDMA-contaminated products, which have been pulled from the market.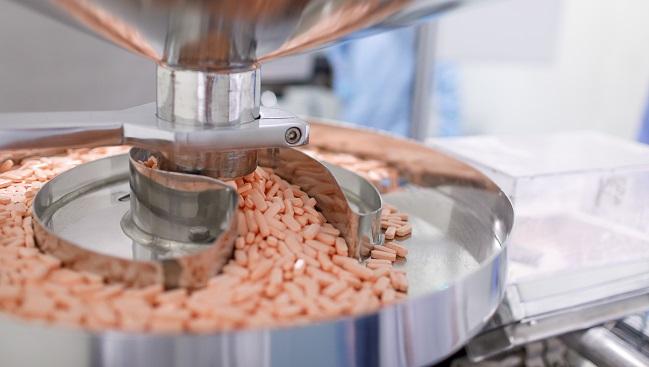 Patients who took now-recalled valsartan products potentially contaminated with N-nitrosodimethylamine (NDMA)—a probable human carcinogen—do not seem to carry a greater risk of cancer, at least over the short term, an expedited Danish study shows.
Over a median follow-up of 4.6 years, patients exposed to probably/possibly contaminated valsartan did not have a significantly greater risk of overall cancer (HR 1.09; 95% CI 0.85-1.41), with no sign of a dose-response relationship (P = 0.70), lead author Anton Pottegård, PhD (University of Southern Denmark, Odense), and colleagues report in a study published online September 12, 2018, ahead of print in the BMJ.
Though there were hints of greater risks of colorectal and uterine cancers, the relationships failed to reach statistical significance.
"We do not find evidence of an increased cancer burden in patients exposed to this contaminated medical product," Kasper Bruun Kristensen, MD (University of Southern Denmark), a co-author on the study, told TCTMD. He noted, however, that the findings are not definitive.
"Our results are compatible with an increased risk of about 40% in the worst-case scenario taking into account the statistical uncertainty," he said, citing the upper end of the 95% confidence interval for the point estimate of the risk for overall cancer, "but overall we think that our results are quite reassuring."
Kristensen added that the main limitation of the study is the short duration of follow-up, because cancers generally take many years to develop. "Definitely this will have to be repeated later on," he said.
An Expedited Look
North American and European regulators alerted the public to the detection of NDMA, a probable human carcinogen according to the International Agency for Research on Cancer, in some medications containing valsartan—an angiotensin II receptor blocker (ARB) used in the treatment of hypertension and heart failure—back in July and pulled affected products from the market. The recall was then expanded in August. The problem was originally traced to Chinese drug maker Zhejiang Huahai Pharmaceuticals and later linked to India-based Hetero Labs Limited and China-based Zhejiang Tianyu.
Kristensen attributed the speed with which the research team was able to bring this study to publication to both a collaboration with the Danish Medicines Agency and a fast-tracked editorial process at the BMJ.
The study included Danish nationwide registry data on 5,150 patients 40 years and older who had no history of cancer and had either already been using a valsartan-containing medication in January 2012 or started taking one between then and June 2017. Valsartan products possibly/probably contaminated with NDMA accounted for about half of the total valsartan use during the study period.
During follow-up, there were 198 cancer outcomes in patients exposed to possibly/probably contaminated valsartan and 104 in unexposed patients, a nonsignificant difference after adjusting for potential confounders.
The authors note: "Our estimates pertain to early cancer risk associated with exposure to NDMA through contaminated valsartan products and should not be interpreted as evidence against NDMA being carcinogenic to humans in general. At most, our findings suggest that the levels of NDMA exposure achieved through valsartan products do not translate into a substantially increased short-term cancer risk."
In discussing the biological plausibility of an increased cancer risk related to use of NDMA-tainted valsartan, the researchers note that "even though it is not possible to extrapolate directly from animals to humans," the estimated daily exposure to NDMA in humans is about 30 times lower than the lowest dose that caused liver cancer in rat experiments.
'Modestly Reassuring'
Commenting for TCTMD, preventive cardiologist Erin Michos, MD (Johns Hopkins University School of Medicine, Baltimore, MD), said in emailed comments that the lack of a significant relationship between exposure and short-term cancer risk is "modestly reassuring," but added that "the absence of a signal for excess cancer risk is not really all that surprising given what we know about the likely dose of exposure from the NDMA impurity and the short follow-up time."
Agreeing with the need for longer-term follow-up, Michos said she is "not confident at all that patients are entirely out of the woods, because with cancer, there is a latency. . . . I don't think I would be reassured until we had at least 10 years of follow-up."
Michos said many of her patients have expressed concern about the issue. Switching drugs—to another ARB or different antihypertensive—is the easy part, but the harder part is dealing with the anxiety patients are experiencing, she said.
"The FDA has estimated that in the worst-case scenario, that there might be one excess case of cancer per 8,000 patients treated for 4 years with the highest valsartan dose of 320 mg/day. But most patients who were exposed to the contaminant received much less [and were] either treated with lower doses or perhaps not treated as long," Michos said. "So I try to give those numbers to my patients for some perspective—that risk is low compared to other health threats and toxins that one is exposed to in the environment, including secondhand smoke."
Taking a broader view, Michos said this incident should cause the healthcare industry to rethink how drugs are made and distributed on a global scale. "Why did it take 6 years for this contaminant to be identified? Something fell through here, and that alone makes it worrisome that it can happen again," she commented. "[This] emphasizes the need for heightened industry regulation—both the manufacturer and the suppliers—and I think regulatory actions, which need international cooperation, have intensified since this recall."

Todd Neale is the Associate News Editor for TCTMD and a Senior Medical Journalist. He got his start in journalism at …
Read Full Bio
Disclosures
Pottegård, Kristensen, and Michos report no relevant conflicts of interest.