LDL Control Remains Poor in CAD Patients: NHANES
In a relatively contemporary cohort, one in three patients with CAD aren't taking a statin, and only a few are on ezetimibe.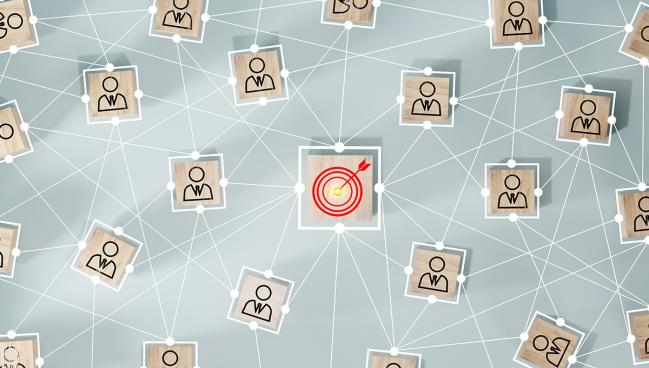 The majority of US patients with CAD are not being treated to the recommended LDL cholesterol targets outlined in clinical guidelines, according to an analysis of the National Health and Nutrition Examination Survey (NHANES).
Many patients aren't even being treated with a statin, report investigators, and this translates into nearly three-quarters of adults with CAD exceeding the recommended LDL cholesterol target of 70 mg/dL.
"Even in a relatively contemporary era, there's still about one in three adults with coronary artery disease who aren't receiving statin therapy," senior investigator Deepak Bhatt, MD, MPH (Icahn School of Medicine at Mount Sinai, New York), told TCTMD. "If we talk about things like ezetimibe, only 6.4% were receiving it. That is a really low rate [of use] of both of those and it's reflected in rather poor LDL control."  
The American College of Cardiology/American Heart Association (ACC/AHA) guidelines for the management of cholesterol recommend that all patients with atherosclerotic cardiovascular disease (ASCVD) be treated with a high-intensity statin with the aim of reducing LDL cholesterol levels by 50% or more. The ACC/AHA guidelines have moved away from hard LDL targets, but they still recommend adding a PCSK9 inhibitor or ezetimibe in very-high-risk patients with LDL cholesterol levels 70 mg/dL or higher.
The European Society of Cardiology/European Atherosclerosis Society (ESC/EAS) guidelines take a stricter line with cholesterol targets, recommending that all high- and very-high-risk patients be treated to LDL cholesterol levels of < 70 and 55 mg/dL, respectively.
'Perplexing' State of Affairs
In the new analysis, which was published as a research letter July 3, 2022, in JAMA, researchers led by Rahul Aggarwal, MD (Brigham and Women's Hospital, Boston, MA), evaluated lipid control between 2015 and 2020 among 5,862 US adults enrolled in NHANES. Of these, 472 adults (mean age 64.5 years; 40.5% women) had a diagnosis of CAD.
Among those with CAD, of whom 67.9% were taking a statin, the mean age-adjusted LDL cholesterol level was 94.4 mg/dL. In total, 73.5% of adults with CAD had LDL cholesterol levels 70 mg/dL or greater. In the statin-treated patients, the mean age-adjusted LDL cholesterol level was 82.2 mg/dL. In these patients, 65.2% had LDL cholesterol levels 70 mg/dL or greater and 83.3% had levels 55 mg/dL or greater.
For the patients with CAD not taking a statin, only 10.9% were taking ezetimibe. In this group, the age-adjusted LDL cholesterol level was 120.4 mg/dL, with 91.0% and 98.2% of patients having LDL cholesterol levels ≥ 70 and 55 mg/dL, respectively.
The low rate of achieving guideline goals for LDL cholesterol is concerning, said Bhatt. While the reasons may be multifactorial, one reason typically cited for the lack of compliance to medical therapy is the cost of drugs, but that doesn't apply here. "We're talking about generic statins and generic ezetimibe," he said. Side effects from statins—whether real or perceived—might be a contributing factor, but that shouldn't be the case with ezetimibe, which is reasonably effective but has an excellent safety profile, he said.
"It's a bit perplexing that these relatively inexpensive, easy measures aren't being used more," said Bhatt. "Medicine has to do a better job at getting physicians to use therapies that are effective and really safe." 
Prior studies have also demonstrated that European physicians aren't faring much better at getting patients to LDL cholesterol goals.  
Physician and Patient Education
In terms of efforts to improve LDL cholesterol levels, as well as the percentage of patients at goal, Bhatt said more physician education is necessary, particularly with ezetimibe. There are data from IMPROVE-IT showing the drug modestly lowers the risk of major cardiovascular events (it does not have a US Food and Drug Administration indication for cardiovascular event reduction), but the drug is no longer aggressively marketed to physicians after Merck, the manufacturer, lost patent protection in 2017.
While physician education, particularly with primary care doctors, would be helpful to increase statin prescribing, a patient-education campaign would also be beneficial, Bhatt said.
Statins have such a bad reputation online that it "would be hard to really undo" without a massive educational effort, he noted. For the truly statin intolerant, there are other options, among them the PCSK9 inhibitors alirocumab (Praluent; Sanofi/Regeneron) and evolocumab (Repatha; Amgen), inclisiran (Leqvio; Novartis), and bempedoic acid (Nexletol; Esperion). These drugs could be used in statin-intolerant patients if ezetimibe is insufficient to get patients to the recommended LDL cholesterol goals, he said.
One of the challenges of treating stable CAD patients is that many "feel well" in the outpatient setting, which can make it difficult to convince patients they need to be on lifelong medical therapy with statins, ezetimibe, or other drugs, said Bhatt.  
"It probably points to the fact that maybe we really do get more aggressive in terms of risk factor control when we do have patients in the hospital, when we have their attention," he said. "If that intense LDL control isn't started in the hospital, a lot of times, as we're seeing here, it doesn't get started."
There is also a need for education about the importance of continuing therapy, said Bhatt, noting that rates of statin discontinuation in acute MI patients are as high as 50% after 1 year.

Michael O'Riordan is the Associate Managing Editor for TCTMD and a Senior Journalist. He completed his undergraduate degrees at Queen's…
Read Full Bio
Disclosures
Bhatt reports serving on advisory boards for AngioWave, Bayer, Boehringer Ingelheim, Cardax, CellProthera, Cereno Scientific, Elsevier Practice Update Cardiology, High Enroll, Janssen, Level Ex, McKinsey, Medscape Cardiology, Merck, MyoKardia, NirvaMed, Novo Nordisk, PhaseBio, PLx Pharma, Regado Biosciences, and Stasys; serving on boards of directors for AngioWave, the Boston VA Research Institute, Bristol Myers Squibb, DRS.LINQ, High Enroll, the Society of Cardiovascular Patient Care, and TobeSoft; holding stock or stock options with AngioWave, Bristol Myers Squibb, and DRS.LINQ; serving as inaugural chair of the American Heart Association Quality Oversight Committee; being a consultant for Broadview Ventures; serving on data monitoring committees for Acesion Pharma, Assistance Publique-Hôpitaux de Paris, the Baim Institute for Clinical Research (formerly Harvard Clinical Research Institute, for the PORTICO trial, funded by St. Jude Medical, now Abbott), Boston Scientific (chair, PEITHO trial), Cleveland Clinic (including for the ExCEED trial, funded by Edwards Lifesciences), Contego Medical (chair, PERFORMANCE 2 trial), Duke Clinical Research Institute, Mayo Clinic, Mount Sinai School of Medicine (for the ENVISAGE trial, funded by Daiichi-Sankyo; and for the ABILITY-DM trial, funded by Concept Medical), Novartis, Population Health Research Institute, and Rutgers University (for the NIH-funded MINT trial); receiving honoraria from the American College of Cardiology (senior associate editor, Clinical Trials and News, ACC.org, and chair of the ACC Accreditation Oversight Committee), Arnold and Porter law firm (work related to Sanofi/Bristol Myers Squibb clopidogrel litigation), Baim Institute for Clinical Research (formerly Harvard Clinical Research Institute; RE-DUAL PCI clinical trial steering committee funded by Boehringer Ingelheim; AEGIS-II executive committee funded by CSL Boehringer), Belvoir Publications (Editor-in-Chief, Harvard Heart Letter), Canadian Medical and Surgical Knowledge Translation Research Group (clinical trial steering committees), Cowen and Company, Duke Clinical Research Institute (clinical trial steering committees, including for the PRONOUNCE trial, funded by Ferring Pharmaceuticals), HMP Global (Editor-in-Chief, Journal of Invasive Cardiology), Journal of the American College of Cardiology (guest editor; associate editor), K2P (cochair, interdisciplinary curriculum), Level Ex, Medtelligence/ReachMD (CME steering committees), MJH Life Sciences, Oakstone CME (course director, Comprehensive Review of Interventional Cardiology), Piper Sandler, Population Health Research Institute (for the COMPASS operations committee, publications committee, steering committee, and USA national coleader, funded by Bayer), Slack Publications (chief medical editor, Cardiology Today's Intervention), Society of Cardiovascular Patient Care (secretary/treasurer), WebMD (CME steering committees), and Wiley (steering committee); having other relationships with Clinical Cardiology (deputy editor), NCDRACTION Registry Steering Committee (chair), and VA CART Research and Publications Committee (chair); being named on a patent for sotagliflozin assigned to Brigham and Women's Hospital who assigned to Lexicon (neither Dr Bhatt nor Brigham and Women's Hospital receives any income from this patent); receiving research funding from 89Bio, Abbott, Acesion Pharma, Afimmune, Aker Biomarine, Amarin, Amgen, AstraZeneca, Bayer, Beren, Boehringer Ingelheim, Boston Scientific, Bristol Myers Squibb, Cardax, CellProthera, Cereno Scientific, Chiesi, CSL Behring, Eisai, Ethicon, Faraday Pharmaceuticals, Ferring Pharmaceuticals, Forest Laboratories, Fractyl, Garmin, HLS Therapeutics, Idorsia, Ironwood, Ischemix, Janssen, Javelin, Lexicon, Lilly, Medtronic, Merck, Moderna, Myo-Kardia, NirvaMed, Novartis, Novo Nordisk, Owkin, Pfizer, PhaseBio, PLx Pharma, Recardio, Regeneron, Reid Hoffman Foundation, Roche, Sanofi, Stasys, Synaptic, The Medicines Company, and Youngene; receiving royalties from Elsevier (editor, Cardiovascular Intervention: A Companion to Braunwald's Heart Disease); has been a site coinvestigator for Abbott, Biotronik, Boston Scientific, CSI, Endotronix, St. Jude Medical (now Abbott), Philips, SpectraWAVE, Svelte, and Vascular Solutions; being a trustee for the American College of Cardiology; and has performed unfunded research for FlowCo and Takeda.