Mavacamten Yields Stable Benefits in Obstructive HCM Over Longer Term
An interim look at the EXPLORER-LTE study showed no safety signals but sustained benefits in LVOT and LVEF improvements.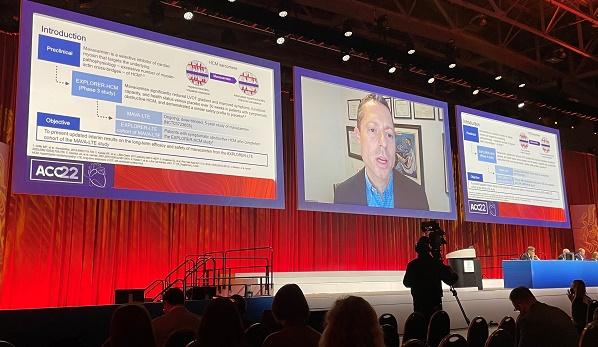 WASHINGTON, DC—Mavacamten continues to deliver benefits in patients with symptomatic obstructive hypertrophic cardiomyopathy (HCM) beyond 48 weeks, according to interim results from the ongoing EXPLORER-HCM long-term extension (LTE) study.
The medication is a first-in-class novel cardiac myosin inhibitor (Bristol Myers Squibb) currently under review by the US Food and Drug Administration, with a decision date of April 28.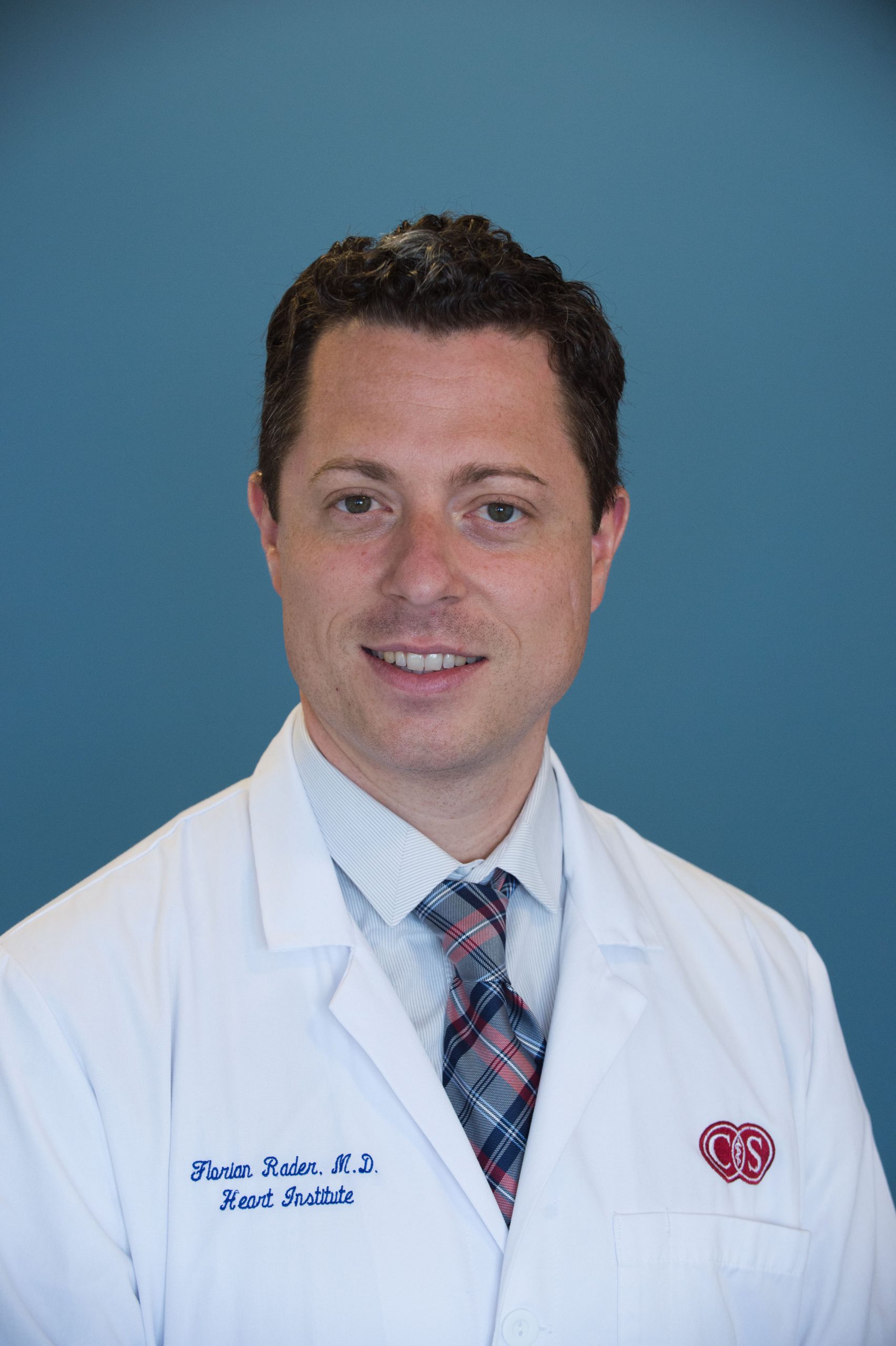 As previously reported by TCTMD, the primary EXPLORER-HCM study, published in 2020, showed that 37% of patients who received mavacamten met the study's primary endpoint, defined by gains in peak VO2 and improvement or stabilization of NYHA functional class, compared with 17% of patients who received placebo. A subsequent quality-of-life study, presented at last year's American College of Cardiology (ACC) meeting, showed large gains in Kansas City Cardiomyopathy Questionnaire (KCCQ) scores within weeks of treatment.
Whether these improvements would be sustainable over time, or whether a signal of worrisome reductions in LVEF (below 50%) would continue beyond the 7% affected in the earlier trial, were factors explored in the follow-up study.
So far, so good, suggested Florian Rader, MD (Cedars-Sinai Medical Center, Los Angeles, CA), who presented the findings here at the ACC 2022 Scientific Session today.
"These data are very consistent with the initial trial results," he said in a press statement. "Obstruction in the heart was relieved, two-thirds of patients felt better and disease severity improved."
Interim Results of EXPLORER-LTE
The EXPLORER-LTE trial included 231 of the original 244 EXPLORER-HCM trial patients. In all, 206 patients could be assessed at 48 weeks and 67 patients at week 84, with a median follow-up of 62 weeks for the whole cohort.
By week 48, the rapid improvements in resting and Valsalva left ventricular outflow tract (LVOT) gradients seen in the first weeks of the original trial were sustained, falling by 35.6 mm Hg and 45.3 mm Hg, as measured by individual sites. By week 84, with fewer patients included, those values were holding relatively stable at -32.8 mm Hg and -46.4 mm Hg. Reductions in serum NT-proBNP were seen at week 48 and sustained through week 84. More than two-thirds of patients had improved by at least one NYHA functional class by week 48.
Decreases in LVEF were -7% at week 48 and -9% at week 84. Overall, 26 patients (11%) had to discontinue mavacamten due to treatment-related adverse events, including 12 (5.2%) due to drops in LVEF < 50%, but most could be restarted at a lower dose and only 10 could not be started again on the drug. In all, five patients permanently discontinued the drug for low LVEF, although one ultimately was restarted in the study.
"Treatment with mavacamten showed clinically important improvements of LVOT gradients, NYHA class, and NT-proBNP levels at and beyond 48 weeks in patients with symptomatic obstructive HCM," Rader told ACC attendees, comparable with what was seen in the original EXPLORER study.
No new safety signals were seen and the drug was well-tolerated, with the number of patients whose LVEF fell before 50% being no more common in the extension patients than seen earlier. "This extension trial shows that dose titration and monitoring as a safety guard, guided by site-measured echocardiogram, rather than central-measured echocardiogram—which obviously is going to happen in clinical practice—is also very safe and feasible," he concluded.
Additional Insights
Kyle Klarich, MD (Mayo Clinic, Rochester, MN), commenting on the longer-term results following Rader's presentation, noted that "all of us that are in clinical practice taking care of hypertrophic cardiomyopathy patients have been looking forward to the day when we could have a disease-specific therapy that was noninvasive, nonsurgical or noninterventional, and specifically related to the underlying pathophysiology of the disease, so I think this is very exciting for all of us. I'm encouraged to see that the safety continues in the long-term follow-up, as well as that the efficacy remains so high."
Klarich did have questions about translating the trial endpoints to clinical practice, noting that LVOT gradients are not typically used to guide dose titration of usual therapies—beta-blockers, calcium channel blockers, and disopyramide—outside of the research setting.
In response, Rader suggested that echo follow-up likely would only be necessary following dose adjustments, not on a regular schedule. Patients would be eligible for a dose adjustment if LVOT was increased but ejection fraction was normal. If a patient was asymptomatic and "felt great" then "there is no requirement for dose increase," he said.
He also noted that the LVEF measures made by the sites themselves were slightly though consistently lower than those measured at the central lab. That in and of itself shows that it is feasible and safe to follow patients at individual sites, with those somewhat lower LVEF results offering "a slight, safety buffer," given that LVEF-lowering is a known effect of the drug.
Klarich also asked how this agent might fit alongside disopyramide, which tends to yield roughly similar improvements in symptoms and functional class.
In response Rader said that disopyramide will likely remain an option in practice. "If [patients] are doing well on disopyramide then there might not be a reason to switch to a myosin inhibitor," he said. "I think what we have a little bit more data on . . . the targeting of pathophysiologic mechanisms with myosin inhibitors. There's actually structural changes that occur with treatment with this new medication class, so reduction in regression of LV mass, improvements of diastolic function, reduction in atrial size, and so forth, along with very significant drops in BNP levels, and I think we don't have such convincing data for disopyramide at this point."
Moreover, he added, "we don't have any head-to-head comparisons," at this time.
During a press conference following today's presentation, Maya Guglin, MD PhD (Indiana University School of Medicine, IN), called the advent of myosin inhibitors "almost a revolutionary change" for the management of this disease, potentially offering patients the ability to choose between open-heart surgery and or a lifelong drug. While the data so far point to benefits in terms of heart function and symptoms, there remains the hope that it may also help lower the risks of sudden cardiac death among, for example, young athletes with underlying HCM.
"This changes the full landscape and will change the guidelines: . . . no question about this," she said.
These interim results represent the second positive report in 2 days for mavacamten. Yesterday, as reported by TCTMD, the VALOR-HCM results showed that, over a 16-week period, the drug significantly reduced the need for surgical or interventional septal reduction therapy in patients with obstructive HCM who were candidates for the therapy, despite being on maximally tolerated medical therapy. EXPLORER-LTE is part of the larger MAVA-LTE trial.

Shelley Wood is Managing Editor of TCTMD and the Editorial Director at CRF. She did her undergraduate degree at McGill…
Read Full Bio
Sources
Rader F, Choudhury L, Saberi S, et al. Updated cumulative results of treatment with mavacamten from the EXPLORER-LTE cohort of the MAVA-LTE study in patients with obstructive hypertrophic cardiomyopathy. Presented at: ACC 2022. April 3, 2022. Washington, DC.