One in Four US Physicians Report Personal Attacks on Social Media
Women face the additional burden of sexual harassment, with one in six subjected to inappropriate and explicit messages.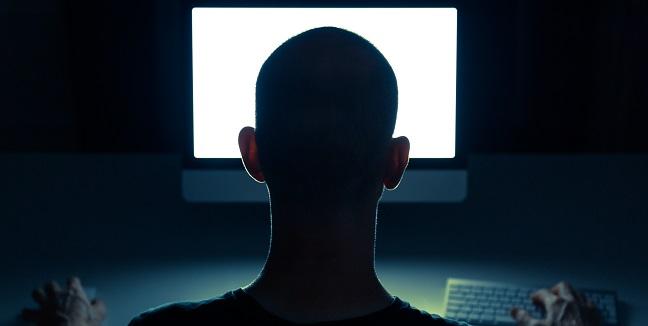 Nearly one-quarter of male and female physicians have experienced being personally attacked on social media, according to a new study published this week in JAMA Internal Medicine. These attacks took different forms, including harassment for their advocacy work, such as support for gun control and abortion access, as well as demands they be fired because of political statements made online.
In addition, more than 16% of female physicians report having been sexually harassed on social media. The majority of harassment was in the form of inappropriate and sexually suggestive/explicit messages, but some also included threats of sexual violence.
Senior researcher Vineet Arora, MD (University of Chicago Pritzker School of Medicine, IL), said the impetus for the analysis, sadly, sprung from her personal experiences on social media. These reported attacks are not simply "spats" on Facebook or Twitter, she stressed, but rather result from physicians using social media as an extension of their professional life.
"They're using social media professionally to advocate for public health measures or to promote public health, and they're getting attacked in that context," Arora told TCTMD. "That's important because many hospitals—this study was conducted before the pandemic—are now asking physicians, particularly physicians from minority communities, to be vaccine champions, to post selfies getting vaccinated, and to advocate for masking. Physicians are already overwhelmed from working and being on the front lines, but then they're going on social media and getting harassed and attacked."
These attacks, she added, are seriously damaging to physicians' mental health. The pressure is ever more relevant as 2020's pandemic and politics have inspired many clinicians to speak up online.
False Reviews and Doxing
Over a 6-week period in early 2019, the six study authors posted a trackable link to their survey and tagged 10 physicians asking them to do the same. In addition to self-reported demographic information, the survey asked physicians if they'd ever been personally attacked on social media or experienced sexual harassment. An optional text box allowed respondents to describe the incidents. Overall, 464 participants (196 men and 268 women or nonbinary) who identified as US physicians responded. Of these, 76.9% were white, 15.7% were Asian, and 2.6% were Black.
They're using social media professionally to advocate for public health measures or to promote public health, and they're getting attacked in that context. Vineet Arora
In total, 23.3% of those surveyed said they'd been personally attacked on social media. The harassment ran the gamut: everything from being on the receiving end of phony negative reviews from antivaxxers to being targeted by doxing (having private or identifying information, such as a home address, published online without consent). On the basis of their race or ethnicity, some doctors were told to leave the country, while some Jewish doctors were attacked with images of the Holocaust whenever they posted anything related to their religion. Of the 46 doctors who experienced attacks, 13 ended up quitting social media.
One in six women also reported being sexually harassed, with one Black physician threatened with rape by white supremacists because she was an advocate for civil rights. Most of these women said they'd been subjected to "inappropriate and sexually suggestive/explicit messages" on social media. Four doctors said there'd been too many instances of sexual harassment to count.
Arora, who is the social media editor of the Journal of Hospital Medicine, said that because women face the burden of sexual harassment in addition to personal attacks, there is a concern their voices will be lost if they choose to leave Twitter, Facebook, or other social media sites. "Women are often told to get onto social media to advance themselves professionally," she said. "Instead, if they're facing sexual harassment, they might retreat and they wouldn't get the benefit of the advanced networking from social media or from an increased profile."
While the study was not powered to look at the burden of attacks and harassment according to the religious beliefs or racial/ethnic identity of the physicians being targeted, Arora also stressed the need to ensure diverse voices are protected and not deterred by personal attacks/sexual harassment.  
In terms of what can be done, Arora said her advice is to be aware of the potential for trouble online, stressing that she doesn't think physicians should de-platform if abuse is encountered. Instead, she encouraged others to speak up when they see harassment online and to be an ally. System-wide solutions are also important. Professional societies and institutions can train physicians to advocate on social media in a safe way, for example, to provide support for those attacked or harassed and also to provide resources so that these attacks can be reported and documented. Right now, it's very difficult to know what to do and to whom abuse should be reported, she said.    

Michael O'Riordan is the Associate Managing Editor for TCTMD and a Senior Journalist. He completed his undergraduate degrees at Queen's…
Read Full Bio
Disclosures
Arora receives funding from the Journal of Hospital Medicine as a social media editor, the American Board of Internal Medicine, and the Joint Commission, and she is a founding member of TIME'S UP Healthcare.