Platelet Function and Genetic Testing to Guide P2Y12 Inhibitor Meds in PCI: Updated Consensus
The new document, created by an international team, touches on decision-making, de-escalation of therapy, and the trials ahead.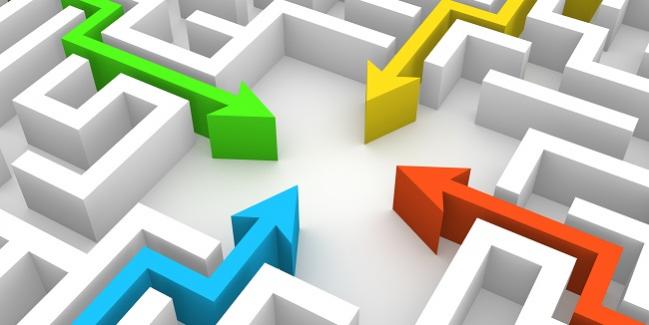 Physicians are being bombarded by emerging data on how the results of platelet function and genetic testing can guide the use of P2Y12 inhibition in PCI patients, and a newly updated consensus guide is here to help, its creators say.
The document follows two earlier consensus documents, released in 2013 and 2016.
Dominick Angiolillo, MD, PhD (University of Florida College of Medicine – Jacksonville), senior author of the paper, told TCTMD that in the ensuing years, new data have emerged not only about the tests themselves but also about the pharmacodynamics of switching among antiplatelet strategies. These, along with evolutions in stent technology and practice, all informed the document.
For lead author Dirk Sibbing, MD (Ludwig-Maximilians-Universität München, Germany), another noteworthy aspect is that the process involved collaboration among experts with diverse viewpoints from the United States, Canada, Europe, and Asia. "We had experts on board who were very much in favor of these emerging technologies but also experts who were more conservative and who said it's difficult to recommend certain aspects at the moment because we need more data," he said.
The idea of consensus, Sibbing emphasized, is to find an approach or treatment strategy that everyone can agree on. "I would say this was one of my most difficult tasks during the construction of this document: to reach a consensus [where] really everybody feels fine with what we're saying and what we express in our paper. But I can tell you, in the end we succeeded," he said, describing the end product as "very balanced," in that it describes how tests can be applied as well as current limitations and what gaps future trials should fill.
Despite some remaining gaps, the availability of three different P2Y12 inhibitors on the market now means that clinicians are beginning to think more widely about tailored care when it comes to dual antiplatelet therapy (DAPT) post-PCI. "Indeed, individualized and alternative DAPT strategies may be chosen according to the clinical setting (stable coronary artery disease vs acute coronary syndrome), the stage of the disease (early vs long-term treatment), and patient risk for ischemic and bleeding complications," according to the document, which was published online yesterday in JACC: Cardiovascular Interventions.
De-escalation in the Spotlight
Both physicians noted that a major addition is insight on how platelet function assays can guide de-escalation from a more potent to a less potent P2Y12 inhibitor. Results from TROPICAL-ACS, reported in 2017 with Sibbing as principal investigator, were instrumental in this regard and have already been included in the 2018 European revascularization guidelines.
"But what the guidelines don't do," Angiolillo pointed out, "is elaborate on the topic, which we do in this dedicated consensus document. . . . Now having said that, we also make it very clear in our document that clinicians should abide by the clinical guidelines, which essentially provide the most evidence-based recommendations. But we also find ourselves [as physicians in scenarios] where guidelines do not provide insights on how to deal with certain patient situations."
Early on in this field, said Sibbing, the focus was mainly on how to escalate antiplatelet treatment to benefit nonresponders among stable patients. Enthusiasm waned for escalation after findings from the ARCTIC, GRAVITAS, and TRIGGER-PCI trials failed to support a guided strategy, though it's still sometimes used in cases where thrombotic risk outweighs bleeding risk.
Regardless of all the trials that we have, the treating physician has to decide: what is best for my patients? Dirk Sibbing
"But specifically for ACS patients, we were seeking strategies to de-escalate. This was done in the absence of any data," he said, mentioning the TRANSLATE-ACS registry. "Now we have the data."
To aid clinicians, the consensus document provides general advice—for example, it emphasizes point-of-care over lab-based tests—as well as specific information, such as cutoffs for what constitutes high and low platelet reactivity. Both platelet function and genetic assays have pros and cons, the authors note, while many clinical and procedural variables are weighed when deciding to escalate or de-escalate. Recent data from a prespecified subanalysis of TROPICAL-ACS, published online in the European Heart Journal, lend support to the idea that platelet reactivity is a modifiable risk factor, Sibbings added.
Genetic Testing on the Rise?
There's a lot of interest in genotyping now, because the assays can be used at bedside and provide results within 60 minutes, Angiolillo said. "So there are a number of healthcare systems, including ours at the University of Florida, that have implemented genetic testing in routine clinical practice to provide information to the clinician, just like we give information on a creatinine or a hemoglobin," so he or she can decide whether—and how—the results can help guide treatment, he explained.
By default, his practice is to follow guideline recommendations for optimal P2Y12 inhibition, Angiolillo said. "But when you [move] into the real world, not all patients can afford certain medications or can tolerate certain medications. Having tools such as platelet function and genetic testing can help in the decision-making and also in evaluating patient risk, so I think [they're] extremely informative."
Sibbing noted that both test types are, as of now, used selectively on a case-by-case basis and primarily at academic medical centers. "They are using them because the doctors are more familiar with the data and they are able to [identify] the patients that may benefit from a more individualized treatment approach," he said.
Good candidates for platelet function or genetic testing would be ACS patients with a history of recent PCI who have a high bleeding risk or had bleeding events near the time of the procedure, for whom the clinician might want to de-escalate from ticagrelor or prasugrel to clopidogrel. In these cases, Sibbing explained, "you can do testing and if you find your patient is fine also on clopidogrel, you can take the decision to de-escalate and you can take it much better than if you did it in an unguided way simply by switching."
Another driver of de-escalation is cost, given how much cheaper clopidogrel is than the alternatives, he added, pointing out that this difference dwarfs the expense of testing.
Sibbing and Angiolillo are each looking forward to data from the ongoing TAILOR-PCI and the completed POPular Genetics randomized trials of genotyping.
"I think these trials will provide more evidence with regards to individualized treatment," Sibbing said, adding that it will be interesting to see if the results match what was found for phenotyping in TROPICAL-ACS. In the end, though, "regardless of all the trials that we have, the treating physician has to decide: what is best for my patients? And I hope that our document provides some advice in that regard," he concluded.

Disclosures
Angiolillo reports receiving consulting fees or honoraria from Amgen, Aralez, AstraZeneca, Bayer, Biosensors, Boehringer Ingelheim, Bristol-Myers Squibb, Chiesi, Daiichi Sankyo, Eli Lilly, Haemonetics, Janssen, Merck, PhaseBio, PLx Pharma, Pfizer, Sanofi, and The Medicines Company; payments for participation in review activities from CeloNova and St. Jude Medical; institutional research grants from Amgen, AstraZeneca, Bayer, Biosensors, CeloNova, CSL Behring, Daiichi Sankyo, Eisai, Eli Lilly, Gilead, Idorsia, Janssen, Matsutani Chemical Industry, Merck, Novartis, Osprey Medical, and Renal Guard Solutions; and funding from the Scott R. MacKenzie Foundation and the National Institutes of Health/National Center for Advancing Translational Sciences Clinical and Translational Science and the National Institutes of Health/National Human Genome Research Institute outside the submitted work.
Sibbing reports receiving grants and personal fees from Roche Diagnostics and Daiichi Sankyo as well as personal fees from Bayer, Pfizer, Sanofi, and Haemonetics during the conduct of the study.