Vast Majority of HFrEF Patients Eligible for Vericiguat
'Indication creep' and increasing financial toxicity to patients remain of significant concern, cautions Michelle Kittleson.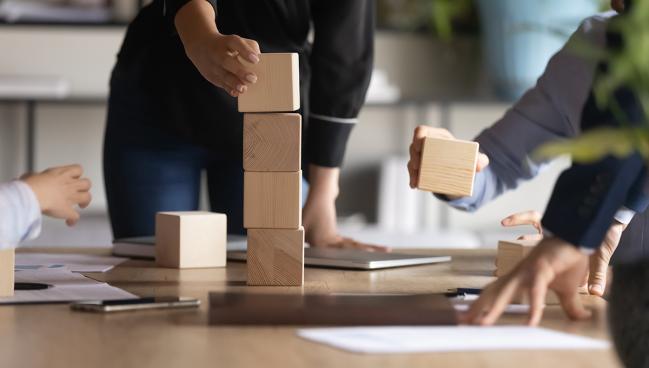 Nine out of 10 hospitalized patients who have heart failure with reduced ejection fraction (HFrEF) may be potential candidates for the novel agent vericiguat (Merck Sharp & Dohme/Bayer) to lower their already elevated risk of death and hospitalization.
The findings, based on data from the Get With the Guidelines–Heart Failure (GWTG-HF) registry, were published in JACC: Heart Failure
"A key point conveyed in this analysis is that these patients need all the help they can get with maximally improving their clinical outcomes," said Stephen Greene, MD (Duke Clinical Research Institute, Durham, NC), the study's senior author. "We need to optimize therapy using the maximal set of tools in our tool kit, starting with the foundation of quadruple medical therapy. Including other additional therapies, such as vericiguat, to further reduce that risk is of utmost importance."
More than 35% of HFrEF patients who would be considered eligible for vericiguat, either under the current US Food and Drug Administration labeling criteria for the drug or the more stringent criteria used in the VICTORIA trial, died within 12 months of a HF hospital stay, Greene and colleagues found.
The FDA approved vericiguat, a soluble guanylate cyclase stimulator, in 2021 on the basis of the VICTORIA trial results. In that study, the drug was shown to significantly reduce CV death or hospitalization for heart failure in a high-risk HFrEF population when used on top of guideline-directed medical therapy (GDMT). The 2022 guidelines for HF management from the American College of Cardiology/American Heart Association/Heart Failure Society of America subsequently gave vericiguat a class 2b recommendation for use in selected high-risk HFrEF patients with recent worsening HF already on GDMT.
High Mortality at 1 Year
The study by Greene and colleagues, led by Muhammad Shahzeb Khan, MD (Duke University School of Medicine, Durham, NC), included 241,057 HFrEF patients in the GWTG-HF registry hospitalized between 2014 and 2020 with EF < 45%. Quadruple therapy was not yet recommended during the study period.
When the trial and FDA labeling criteria were applied to the population, the eligibility rates were 38% and 92%, respectively. The most common reasons that patients were not potential candidates under the FDA label were estimated glomerular filtration rate (eGFR) < 15 mL/min/1.73m2 (5.7%) and dialysis. Not meeting VICTORIA trial criteria was most often due to not having a history of HF prior to admission, being on nitrates, having a systolic blood pressure < 100 mm Hg, noncompliance to HF medications, and use of IV inotropes during index hospitalization.
More than 98% of those who were on triple therapy—an ACE inhibitor/ARB/angiotensin receptor neprilysin inhibitor (ARNI), beta-blocker, and mineralocorticoid receptor antagonist (MRA)—at the time of hospitalization for worsening HF were projected to be eligible for the addition of vericiguat. However, those on full triple therapy accounted for only about 23% of the study population. Rates of ARNI were particularly low in this population, with only about 11% prescribed the medication at discharge.
In-hospital mortality, discharge disposition, and length of stay were similar whether patients were or were not eligible for vericiguat according to VICTORIA or FDA labeling criteria, as were 12-month mortality rates, HF hospitalization, and all-cause hospitalization. The 12-month mortality rate was approximately 36% for the entire population studied.
Liberal Drug Use and 'Indication Creep'
Greene and colleagues say that the combination of the positive results from VICTORIA, the poor overall outlook for these patients, and their finding from GWTG-HF registry that so many of those hospitalized for HF with EF < 45% were candidates for vericiguat based on the FDA label together suggest that "early adoption of vericiguat could have a sizeable impact on improving outcomes among patients hospitalized for HFrEF, in addition to focused efforts to maximize use and dosing of background quadruple medical therapy as tolerated."
But in an editorial accompanying the study, Michelle M. Kittleson, MD, PhD (Smidt Heart Institute, Cedars-Sinai Medical Center, Los Angeles, CA), cautions that just because many patients in clinical practice meet the FDA's eligibility criteria for the drug does not necessarily mean that it should be considered in all HFrEF patients. Kittleson says the narrower VICTORIA trial criteria may be a better indicator of patients most likely to benefit from vericiguat and least likely to be harmed by it, most notably by avoiding the risk of hypotension.
"More liberal use of vericiguat could result in 'indication creep,' the inappropriate application of a therapy outside the boundaries of proven benefit," Kittleson writes. "The lesson for clinicians: rather than foraying into data-free zones, prescribe the right medications for the right patients to maximize benefit and minimize harm."
Kittleson also points out that in the VICTORIA trial, the absolute difference in the primary outcome of CV death or HF hospitalization was only 2% in favor of vericiguat versus placebo.
To TCTMD, Greene said one big problem in the HFrEF population is that it "is all over the place" in terms of GDMT prescribing and adherence, which is brought to the forefront when these patients are hospitalized for worsening heart failure. Among the registry participants, many discharged were still not on the full background of therapies they should have been given.
"We need to think of [hospitalizations] as an opportunity to get them on the quadruple medical therapy, as tolerated, as quickly as possible with simultaneous or rapid sequence initiation," he noted. "But we also can consider complementary vericiguat to reduce their risk further, because from a scientific perspective . . . you could argue that we need much more help for our patients, even beyond quadruple medical therapy."
Cost for a 2% Difference
Another potential problem with widening the pool of patients who are eligible for vericiguat, says Kittleson, is that it could put some patients at risk for financial toxicity due to the high cost of the drug. With concern already running high that quadruple therapy—beta-blockers, MRAs, sodium glucose cotransporter-2 (SGLT2) inhibitors, and ARNIs—is costing HFrEF patients much more than many of them can afford, adding vericiguat means that about half of Medicare enrollees may not be able to get it through their plan. Out-of-pocket costs, while low for some, could be as much as $700 a month for others.
"Is vericiguat's potential 2% absolute risk reduction in cardiovascular death and HF hospitalization, driven by a reduction in hospitalization, worth up to $704/month to patients? Because only 60% of patients in VICTORIA were on optimal GDMT, . . . would the benefit of vericiguat have been less if optimal GDMT uptake had been greater?" Kittleson wonders. "And because only 25% of the GWTG-HF population were on optimal GDMT, is the true estimate of eligibility for vericiguat in GWTG-HF even lower?"
To TCTMD, Green said costs and the risk associated with polypharmacy are important considerations, but he maintains that expanding options for patients with a high risk of death within 1 year should be a consideration, as well, since it has the potential to not only reduce death and readmissions, but also the accrual of additional healthcare costs associated with worsening HFrEF.

Disclosures
This study was supported by Merck Sharp & Dohm.
Greene reports research support from Amgen, AstraZeneca, Bristol Myers Squibb, Cytokinetics, Merck Sharp & Dohme LLC, Novartis, Pfizer, and Sanofi; having served on the advisory board for Amgen, AstraZeneca, Boehringer Ingelheim/Lilly, Bristol Myers Squibb, Cytokinetics, Roche Diagnostics, scPharmaceuticals, and Sanofi; and serving as a consultant for Amgen, Bayer, Boehringer Ingelheim/Lilly, Bristol Myers Squibb, CSL Vifor, Corteria Therapeutics, Merck Sharp & Dohme LLC, PharmaIN, Roche Diagnostics, Sanofi, Tricog Health, and Urovant Pharmaceuticals; and receiving speaker fees from Boehringer Ingelheim and Cytokinetics.
Kittleson reports no relevant conflicts of interest.