Vitamin D, Calcium, Other Vitamins, and Supplements Do Not Prevent CVD
In fact, there is a signal of harm with calcium use, and experts say this supplement should be used sparingly, if at all.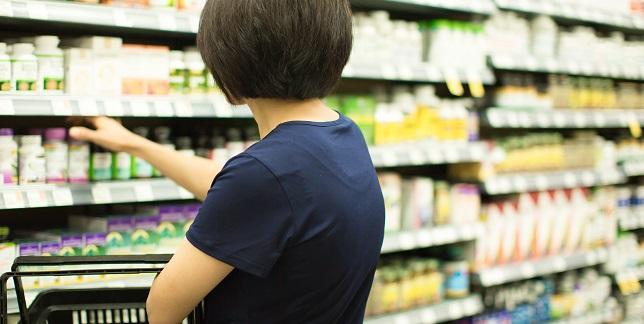 Two new reviews throw cold water on the health promises of dietary supplements, particularly vitamin D and calcium, as well others, with experts concluding their intake should be avoided or discouraged for the prevention of cardiovascular disease.
In the first review, published January 25, 2021, in the Journal of the American College of Cardiology, Erin Michos, MD (Johns Hopkins University School of Medicine, Baltimore, MD), and colleagues state that supplemental vitamin D for cardiovascular health should be discouraged because there is no solid evidence, including from recent randomized controlled trials, that it provides any benefit for cardiovascular risk reduction.
"The pendulum has now swung, and the sun has set for vitamin D, at least for heart health," said Michos. While vitamin D doesn't appear to cause any harm, people would be better off getting their fill through a healthy diet and moderate sunlight exposure, she said.
Calcium supplements, on the other hand, which are widely used for bone health, might even cause cardiovascular harm; for this reason, they should be taken "cautiously and judiciously," the researchers advise. Instead, getting enough calcium through diet should also be encouraged. "For calcium, I'm a little bit more concerned," said Michos. "There is some inconsistency in the literature, but I think there is enough of a worrisome signal, and enough studies suggesting harm, that there should be some counseling around this and patients should be aware [of the potential risk.]"
The pendulum has now swung, and the sun has set for vitamin D, at least for heart health. Erin Michos
In a second review, this one led by David Jenkins, MD, PhD (University of Toronto, Canada), researchers came to similar conclusions. In an analysis of 35 randomized, controlled trials that evaluated the harms and benefits of vitamin D, calcium, vitamin C, and multivitamins, the data "continue to show no consistent benefit for the prevention of cardiovascular disease, MI, or stroke, nor is there a benefit for all-cause mortality," according to the authors.
To TCTMD, Michos said that vitamin D and calcium supplements are often used together to optimize bone health, with roughly one-third of adults in the US taking them. In older adults, consumption is even greater. More than 65% of women older than 70 years take calcium, while an excess of 60% of adults 65 years and older take vitamin D supplements. Roughly one in every two US adults takes some sort of over-the-counter dietary supplement, all of which contributes to the growing industry experts say is worth hundreds of billions of dollars. 
The Evidence
Observational studies have previously linked low blood concentrations of vitamin D, as measured by 25-hydroxyvitamin D (25[OH]D), to a heightened risk of cardiovascular disease, including coronary heart disease, MI, stroke, PAD, and heart failure, as well as to all-cause mortality.
To TCTMD, Michos noted that she was involved in several of these observational studies linking blood levels of vitamin D to poor cardiovascular outcomes, but said these associations were likely driven by confounding by other risk and health factors. Low levels of 25[OH]D are associated with multiple poor health outcomes, including obesity, diabetes, and cardiovascular disease. "People in poor health in general have low vitamin D levels, and these are the same people at increased risk of cardiovascular disease," she said, adding, "Associations don't necessarily mean a causal relationship."
When studied in randomized controlled trials and meta-analyses, there was no clinical benefit of vitamin D supplementation. In the ViDA trial, for example, vitamin D did not lower the risk of cardiovascular disease or death in more than 5,000 primary-care patients in New Zealand, nor was there any benefit seen in the massive National Institutes of Health-funded VITAL trial. Michos praised the VITAL researchers, noting that the 2018 study included more than 25,000 patients, half of whom were women and 5,000 whom were Black, a group with low vitamin D levels because their skin pigmentation affects absorption. VITAL also failed to show any benefit in a subgroup of patients with low baseline 25[OH]D levels.
"I think we have our answer," said Michos. "The results might seem disappointing, but negative trials for vitamin D are very important because they counsel patients on what not to take and to steer patients towards what we know works, which is intensifying healthy lifestyle measures. Following a healthy lifestyle throughout the lifespan is one of the best ways to prevent cardiovascular disease."
Michos also highlighted their recent results from STURDY, a study of patients 70 years and older who had low 25[OH]D levels and who were at an elevated risk for falls. In that trial, 1,000 IU of vitamin D per day didn't prevent falls compared with the 200 IU dose, and there was a "suggestion of harm" documented by increased falls with doses > 2,000 IU.
Vitamin D has recently been hypothesized as a preventative supplement, or even as a treatment, for COVID-19. Some observational studies have hinted at a lower risk of respiratory tract infections with vitamin D supplementation and studies of hospitalized COVID-19 patients have shown that many also have low levels of vitamin D. However, older populations, nursing home residents, as well as Black, Asian, and other minority groups have been disproportionaltely affected by the pandemic, and these groups all tend to have lower vitamin D levels.
"We're still seeing lots on the news about vitamin D for COVID-19, and when people ask me about it I say the same thing about COVID as I say for cardiovascular disease: you need clinical trials," said Michos.
In December 2020, the UK's National Institute for Health and Care Excellence (NICE) issued a rapid communication reminding physicians not to recommend vitamin D to prevent or treat COVID-19 unless part of a clinical trial. There is a 2,700-patient trial currently underway in the US, with investigators testing whether a daily supplement of vitamin D for 4 weeks can reduce the risk of hospitalization and/or death in patients with newly diagnosed COVID-19. The study is also testing whether vitamin D can reduce the risk of SAR-CoV-2 infection among household members.
Calcium Questions
Concerns about calcium supplements were raised more than a dozen years ago in the Auckland Calcium Study, which suggested their use might increase cardiovascular risk, the reviewers note.
Observational studies followed, and several showed calcium-supplement users were at a greater risk of cardiovascular events than nonusers. To date, the clinical trial evidence for calcium on cardiovascular events has been mixed, and there has been no explicit cardiovascular outcomes study of calcium supplementation yet. In several meta-analyses, though, researchers have demonstrated a trend toward harm, including a heightened MI risk. In 2019, Michos, along with first author Safi Khan, MD (West Virginia University, Morgantown), published a meta-analysis and evidence map showing that the combined use of calcium and vitamin D increased the risk of stroke.   
There is also IVUS evidence available from a post hoc analysis of nine randomized trials showing that baseline intake of calcium supplements was associated with a slightly higher risk of coronary artery calcification. "There's enough of a signal here that we should have some pause when we talk to patients," said Michos. "Just because you can get calcium over the counter doesn't necessarily mean that it's safe."
The US-based National Academy of Medicine recommends a daily allowance of calcium—which includes natural sources—of 1,000 mg for men and women 19 to 50 years, with women increasing their intake to 1,200 mg between 51 to 70 years and men upping intake to 1,200 mg beyond 70 years.
Massive Public Expenditure on Supplements
In the systematic review by Jenkins and colleagues, which updates their 2018 paper addressing the same questions, researchers did show that folic acid supplementation reduced the risk of stroke, a benefit that was largely driven by results from the China Stroke Primary Prevention Trial, as well as reduced the risk of cardiovascular disease.
B-complex vitamins also appeared to reduce stroke risk. In both instances, the evidence supporting the reduction was deemed "moderate" quality, say researchers. Niacin, or vitamin B3, when taken at pharmacological doses and prescribed alongside statin therapy in randomized controlled trials, was associated with an increased risk of all-cause mortality. 
Overall, Jenkins et al conclude by pointing out that the traditional Western diet is notoriously poor and vitamin supplements have been recommended by some organizations to offset its deficiencies.
"Nevertheless, randomized controlled trials have in general failed to show the hoped benefits," they write. "This deficiency has been especially clear in relation to CVD. Specifically, in this respect, what has remained true over the last 2 years is that regular consumption of the popular vitamins and minerals supplements, multivitamins, vitamin D, calcium, and vitamin C, appear to have no overall benefit for CVD or all-cause mortality."  

Michael O'Riordan is the Associate Managing Editor for TCTMD and a Senior Journalist. He completed his undergraduate degrees at Queen's…
Read Full Bio
Sources
Jenkins DJA, Spence JD, Giovannucci EL, et al. Supplemental vitamins and minerals for cardiovascular disease prevention and treatment. J Am Coll Cardiol. 2021;77:423-436.

Michos ED, Cainzos-Achirica M, Heravi AS, Appel LJ. Vitamin D, calcium supplements, and implications for cardiovascular health. J Am Coll Cardiol. 2021;77:437-449.
Disclosures
The study by Jenkins et al is supported by the Canada Research Chair Endowment, Loblaws Limited, and Canadian Institutes for Health Research.
Jenkins personally reports funding from the food and agricultural industry and numerous professional organizations.
Michos reports no relevant conflicts of interest