AHA 2019: Beyond ISCHEMIA Are Plenty of Coronary, Structural, and HF Trials
Without a doubt, ISCHEMIA will create the most "buzz," but novel therapeutics and new takes on older trials will also make waves.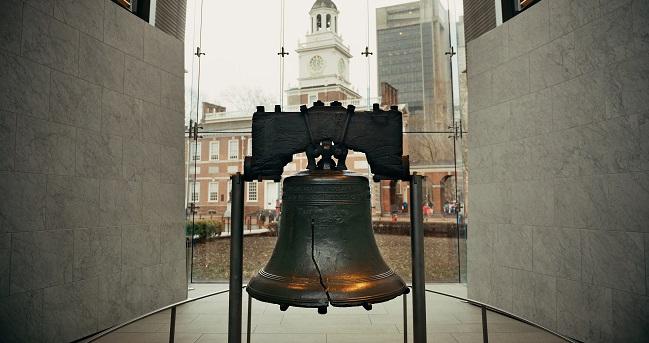 The blockbuster ISCHEMIA trial is headlining the American Heart Association (AHA) 2019 Scientific Sessions, but it is by no means the only trial with the potential to impact patient care.
AHA program chair Donald Lloyd-Jones, MD (Northwestern University Feinberg School of Medicine, Chicago, IL), hosted a telebriefing Friday to walk members of the media through this year's lineup of trials. Without a doubt, ISCHEMIA "will generate the most buzz," he said, but there are at least two other important themes for this year's meeting.
The first covers a range of phase II and III late-breaking clinical trials of investigational therapeutics "attacking novel pathways that have only recently been discovered, largely through genomic discovery but also using novel mechanisms of action to try to affect those pathways of disease," said Lloyd-Jones. The other major theme, he continued, covers the wide array of secondary analyses from recent "high-profile" trials unveiled at meetings earlier in 2019. "It's often that the follow-on studies really put meat on the bones, and help us understand in which patients and in which settings these therapies may work best or might actually be a little more risky," he said.
In total there are 28 late-breaking science (LBS) presentations, distributed across six sessions during this jam-packed 3-day meeting in Philadelphia, PA. The ISCHEMIA trial is getting a session (LBS 2) unto itself on Saturday, November 16, at 2 PM, with the presentation of the primary clinical trial results, followed by the quality of life (QoL) analyses then the ISCHEMIA-CKD ancillary trial and associated QoL results.
Beyond ISCHEMIA, a number of other hot-button topics are dotted throughout the other LBS sessions. Saturday morning, LBS 1 kicks off with new data from one of the year's most impactful trials to date, DAPA-HF. Primary results for the study were first released at the European Society of Cardiology (ESC) Congress 2019, as reported by TCTMD; now John McMurray, MD (University of Glasgow, Scotland), is back with an analysis looking exclusively at the nondiabetic patients in this trial of dapagliflozin for the prevention of adverse events in heart failure. Next up is ORION 10, a phase III trial of the novel cholesterol agent inclisiran (The Medicines Company), an investigational, twice-yearly small interfering RNA (siRNA) injectable, being studied this time in patients with atherosclerotic cardiovascular disease and elevated LDL cholesterol. There's also COLCOT, one of the eagerly anticipated cardiovascular outcomes trials looking at the use of an anti-inflammatory drug for the prevention of CVD, in this case colchicine, following on the heels of the positive CANTOS trial with canakinumab.
Of note, colchicine makes a repeat appearance in this year's program during a Sunday-morning LBS session, here in the setting of PCI (COLCHICINE-PCI).
Indeed, for this first time in several years, the late breakers in the AHA program tilt heavily in favor of drug and device interventions for coronary and structural heart disease. The third LBS session on Saturday, at 5:30 PM, includes the GALILEO trial; as reported by TCTMD, that study was stopped last year for harm. The decision followed a preliminary peek at the data showing that TAVR patients treated with rivaroxaban (Xarelto; Bayer/Janssen) had increased risks of all-cause mortality, thromboembolic events, and bleeding versus those on antiplatelet therapy. The main GALILEO results will be followed by those from the subclinical leaflet thrombosis substudy (GALILEO 4D). The third presentation in this block comes from FRANCE-TAVI and is a propensity-matched comparison of self-expanding and balloon-expandable TAVR. The fourth, RECOVERY, offers one of the first glimpses at another hot topic: early surgery versus conventional care in the setting of asymptomatic severe aortic stenosis.
There are six studies in LBS 4 on Sunday morning. Here, in addition to the COLCHICINE-PCI study, AHA attendees will also get new information from TWILIGHT—zeroing in on the two-thirds of patients enrolled in this study who had ACS—as well as the results from an OCT substudy of the COMPLETE trial addressing plaque morphology. As reported by TCTMD, COMPLETE was first presented at ESC 2019 and addressed timing questions in the setting of complete versus culprit-lesion revascularization in STEMI. Next up is a study of coronary angiography after cardiac arrest, then two studies looking at the Impella device versus an intra-aortic balloon pump (IABP): the first is addressing mortality and bleeding in acute MI patients with cardiogenic shock undergoing PCI, while the second is comparing efficacy and costs.
LBS 5, later Sunday morning, focuses on heart failure, with additional analyses from the previously presented DAPA-HF and PARAGON-HF trials. The fifth study in this batch, FUEL, is looking at the phosphodiesterase type 5 (PDE5) inhibitor udenafil in pediatric congenital heart disease patients after a Fontan procedure.
LBS session 6, the only one slated for Monday, is devoted to lipid therapies. This batch includes three studies of novel agents targeting triglycerides. EVAPORATE, for example, is looking at the effects of the purified omega-3 polyunsaturated fatty acid icosapent ethyl (Vascepa; Amarin) on progression of coronary atherosclerosis in patients with elevated triglycerides. Rounding out the session is another inclisiran study (ORION-9), and the Treat Stroke to Target trial looking at LDL cholesterol-lowering after ischemic stroke.
Beyond the Late Breakers
As in previous years, the AHA program is broken down into three parallel streams: basic science, clinical science, and population science. Lloyd-Jones, speaking to the press, pointed out that there are a vast number of other abstract sessions throughout the program as well as a number of non-program-related initiatives, new this year.
"We've taken real pains to think about the experience of our attendees," he said, before delving into an explanation of the on-site, inexpensive childcare services, which he described as "critically important" for younger physicians and scientists being able to attend the meeting. There will also be a "puppy snuggle zone" in partnership with the Morris Animal Refuge, intended to help AHA conference-goers reduce their stress and lower the blood pressure and heart rate, and—if they choose—go home with a new pet. Finally, in a new twist, the presidential address on Sunday, to be given by Robert Harrington, MD (Stanford University, CA), will also feature live musical numbers by stars of the hit Broadway musical Hamilton, currently playing in Philadelphia.
"It is a packed agenda, but we are really excited about all of the science and all of the learning that is going to happen at the meetings this year," Lloyd-Jones said on the telebriefing.
The TCTMD news team will be reporting live from AHA 2019, represented by me, Yael Maxwell, Todd Neale, and Caitlin Cox. To get breaking news from the convention floor, click on our names to follow us on Twitter, sign up for the TCTMD newsletter via our News page, or download the TCTMD app.

Shelley Wood is Managing Editor of TCTMD and the Editorial Director at CRF. She did her undergraduate degree at McGill…
Read Full Bio