COVID-19 CV Complications in Children Are Rare, Treatable: AHA Statement
More work is needed on the mechanisms behind MIS-C in SARS-CoV-2 and novel pediatric therapies, the writing committee says.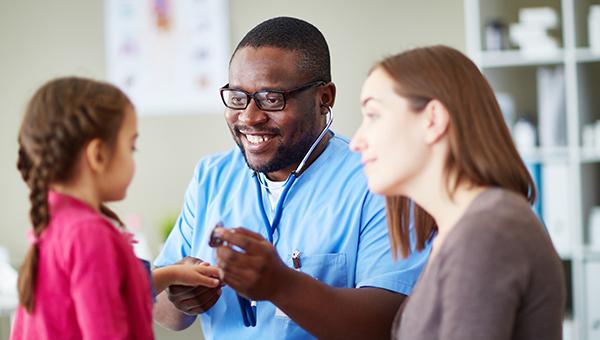 Cardiovascular complications as a result of a COVID-19 infection are rare yet treatable in children, according to a new American Heart Association (AHA) scientific statement.
The document, published online today in Circulation, also summarizes the data about safely returning to physical activity and sports following COVID-19-related cardiovascular complications like myocarditis and pericarditis, promotes vaccination in eligible children and young adults, and highlights pediatric healthcare disparities made more prevalent during the pandemic.
"Pediatricians need to be aware that . . . if you recognize [patients with cardiovascular complications of COVID-19] early and treat them early, they recover quite well," writing committee chair Pei-Ni Jone, MD (Children's Hospital Colorado, University of Colorado, Aurora), told TCTMD.
"Also, heart complications from SARS-CoV-2 are relatively uncommon," she stressed, citing data showing that about one in 3,000 children who are infected with the virus have ended up with multisystem inflammatory syndrome (MIS-C). "But if people are worried about the vaccine causing heart complications, that's in one in 100,000. So just taking that in perspective, . . . vaccines really help these children. We wanted to highlight that the vaccine could decrease development of MIS-C by 91% in children aged 12 to 18."
Jone emphasized that though COVID-19 tends to be less severe in children, those who do end up with cardiovascular effects can be heavily affected because they are restricted from participating in sports for 3-6 months. "But from our experience, most of the patients recover, so that provides reassurance both for the parents and also the pediatricians out in the community," she said, adding that resuming these activities after symptoms resolve seems to be safe, and that those with persistent symptoms can do so after additional screening.
On top of placing importance on the timely diagnosis of MIS-C in pediatric patients with COVID-19, the paper also outlines the research around those with congenital heart disease in a reassuring way. "When the pandemic started, everybody was like, 'Well, are the heart patients going to be worse?'" Jone said. "In the studies that have come out so far, only if you have an underlying genetic syndrome like trisomy 21 would these patients have increased risk of a severe COVID infection. The patients with congenital heart disease are similar to the general population, except if they have underlying heart disease."
However, the authors call for more research into the mechanisms of what causes MIS-C and other cardiac inflammation in young COVID-19 patients, novel antiviral therapies specifically for pediatric patients, vaccine-related myocarditis, and short- and long-term effects of both the infection and any treatments.
Jone also noted how the pandemic "has brought out a lot of disparity in healthcare in patients," particularly in those who are Hispanic and Black. "We need to do studies to try to figure out why there's certain disparities, because I think every child should have equal access to equal healthcare," she said, calling for further research in this space, as well.

Yael L. Maxwell is Senior Medical Journalist for TCTMD and Section Editor of TCTMD's Fellows Forum. She served as the inaugural…
Read Full Bio
Disclosures
Jone reports no related conflicts of interest.