COVID-19: TCTMD's Dispatch for June Week 3
We're curating a list of COVID-19 research and other useful content, and updating it regularly.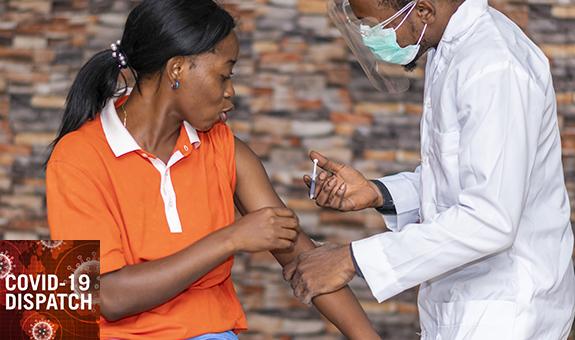 Since March 2020, TCTMD reporter Todd Neale has been writing up breaking news and peer-reviewed research related to COVID-19 every weekday. In July 2021, we transitioned to Mondays, Wednesdays, and Fridays. If you have something to share, tell us. All of our COVID-19 coverage can be found on our COVID-19 Hub.
June 16, 2022
 US National Institute of Allergy and Infectious Diseases (NIAID) Director Anthony Fauci, MD, has tested positive for COVID-19 and is experiencing "mild symptoms," the agency announced yesterday. Fauci, who is also chief medical advisor to President Joe Biden, is fully vaccinated and has received two boosters. "He has not recently been in close contact with President Biden or other senior government officials," the statement reads. "Dr. Fauci will follow the COVID-19 guidelines of the Centers for Disease Control and Prevention [CDC] and medical advice from his physician and return to the NIH when he tests negative."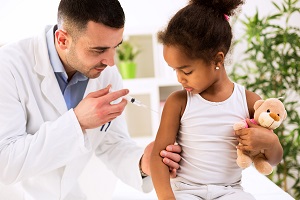 A US Food and Drug Administration advisory panel voted unanimously yesterday to recommend that the agency extend indications for use for both the Moderna and Pfizer/BioNTech coronavirus vaccines to children as young as 6 months old. As the New York Times notes, a separate meeting of the Advisory Committee on Immunization Practices (ACIP), which provides guidance to the CDC, meets tomorrow to issue its own recommendations. One day earlier, according to STAT, FDA advisors had recommended extending the use of the Moderna vaccine to children ages 6 through 17, matching the Pfizer vaccine authorization.
The European Medicines Agency (EMA) has announced a rolling review of a tweaked Pfizer/BioNTech vaccine intended to provide better protection against Omicron and its subvariants. The companies, in their own statement, note that this review is initially based on chemistry, manufacturing, and controls, with clinical data, including immunogenicity, still to come. As previously noted in the Dispatch, Moderna also has an Omicron-targeting vaccine for which it announced positive results last week.
Newer Omicron sub-lineages are gaining ground in the Unites States, STAT reports. "More than one in five COVID-19 infections last week were caused by BA.4 and BA.5, according to updated estimates posted Tuesday by the Centers for Disease Control and Prevention," writes Andrew Joseph. "That's up from 13% the week prior. The rest of the cases are from the BA.2 lineages."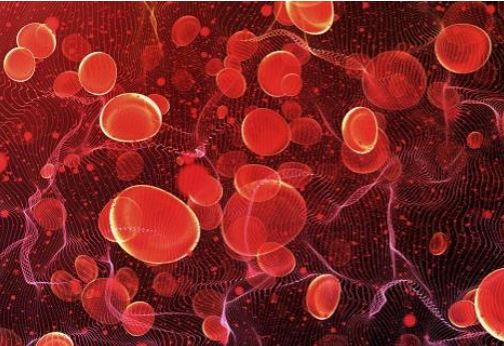 There are growing calls to harmonize approaches for the identification and treatment of post-COVID symptoms. As TCTMD's Todd Neale reports, a multidisciplinary group of experts working in clinics set up to manage postacute sequelae of SARS-CoV-2 infection (PASC) across the United States has come out with a consensus statement focused on assessing and treating patients suffering from cardiovascular complications of long COVID. And in the Lancet Respiratory Disease, researchers propose an international consensus-based "core outcome set" to provide a framework for standardized assessment of adults with post-COVID-19 conditions, "aimed at facilitating clinical care and research worldwide."
Among adults critically ill with COVID-19 who are undergoing tracheal intubation, administration of a fluid bolus does not significantly decrease the incidence of cardiovascular collapse, a randomized controlled trial in JAMA concludes. Fluid bolus administration had been hypothesized to help reduce the risk of severe hypotension leading to cardiac arrest or death and has been recommended in three national ICU tracheal intubation guidelines, the authors note.
One of the largest studies to date affirms that the adenovirus-based Oxford/AstraZeneca COVID-19 vaccine is associated with greater risks of thromboembolic events—particularly cerebral venous thrombosis (CVT)—and thrombocytopenia. The new analysis, based on data from three Nordic countries and published in JAMA Network Open, indicates that hospitalizations for coagulation disorders and cerebrovascular disease were increased for three vaccines analyzed, but most notably and consistently for the Oxford/AstraZeneca shot. TCTMD has the details.
Omicron is causing significantly more hospital-acquired SARS-CoV-2 infections than earlier strains of COVID-19 responsible for the surge in infections last winter, authors write in JAMA. "Possible reasons include the Omicron surge's very high community and healthcare worker incidence rates, as well as Omicron's greater contagiousness. Sources of nosocomial infections include healthcare workers, visitors, and other patients."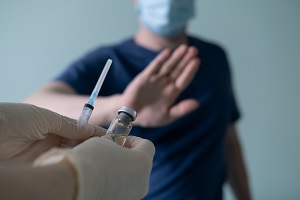 Polarized responses to COVID-19 vaccines may be having spillover effects on uptake of influenza vaccines, a research letter in the New England Journal of Medicine concludes, following an analysis of national US data. "Although inferences about specific policies and messaging promoting COVID-19 vaccination are beyond the scope of this ecologic study, our findings suggest that after the widespread availability of COVID-19 vaccines, factors associated with COVID-19 vaccination rates (eg, safety concerns and mistrust of COVID-19 vaccines or government) may have spilled over to affect influenza vaccination rates."
---
June 13, 2022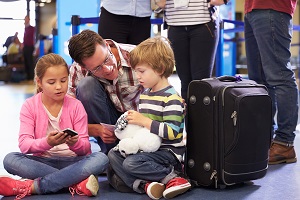 On Sunday, the United States dropped the mandatory preflight negative test for anyone wishing to travel to the country, a hurdle long lobbied against by travelers, airlines, and the tourism industry. Like in many other countries, the requirement has been in place since January 2021, but it lasted far longer in the US than elsewhere. According to Reuters, the requirement that noncitizens be vaccinated against COVID-19 before travelling to the United States will remain in place for now.
Neighboring Canada, one of the few countries worldwide to still do random airport tests on arriving passengers, announced over the weekend that it is suspending the program, although it warns the intention is to bring it back in some form next month at "off-site" locations, a CBC article notes.
Frontline physicians in the United Kingdom who developed long-COVID symptoms lasting months or years say they've been denied financial support by the government, the Guardian reports. A personal independence payment (Pip) is "a non-means-tested benefit helping people with the extra living costs of their chronic illness or disability," but a range of healthcare workers quoted in the article say their applications for the benefit have been turned down.
One of the largest studies to date testing ivermectin for the treatment of mild-to-moderate COVID-19 in the outpatient setting has found no meaningful benefit of the antiparasitic drug for shortening symptom duration or preventing hospitalization. Authors conclude that a 400 µg/kg dose taken daily for 3 days "resulted in less than 1 day of shortening of symptoms and did not lower incidence of hospitalization or death among outpatients with COVID-19 in the United States during the Delta and Omicron variant time periods." Preprint results (not yet peer-reviewed) from ACTIV-6 were published to MedRxiv yesterday. Ivermectin is US Food and Drug Administration (FDA) approved for human use to treat infections caused by some parasitic worms, head lice, and certain skin conditions but is not recommended for use in COVID-19. Multiple studies to date have shown no benefit of the drug, which is most commonly used to treat worms in pets and livestock.
"Substantial" funding is available in the United States to improve ventilation in schools to help reduce transmissions of COVID-19 and other respiratory illnesses, though only a minority of schools surveyed are implementing changes that could help the most, researchers write in Morbidity and Mortality Weekly Report. Rural and mid-poverty schools were the least likely to have implemented more expensive, resource-intensive strategies such as the installation of high-efficiency particular air (HEPA) filtration systems. Summertime, investigators say, is a great time to try to get ventilation improvements done that could lead to reduced illness next year.
A vaccine intended for use in people who recovered from a prior COVID-19 infection is safe and helped to bolster the natural immunity afforded by the prior exposure, results of a phase II trial of the FINLAY-FR-1A vaccine confirm. "The vaccine elicited a greater than 31-times increase in anti-receptor binding domain-IgG antibodies compared with prevaccination rates, and the seroconversion rate was 302 (84%) of 358 on day 28 after vaccination," authors write in the Lancet: Respiratory Medicine. "The geometric mean titers of live-virus neutralization test increased from 15.4 (95% CI 10.3-23.2) to 400.3 (272.4-588.1) and high response was found against Alpha, Beta, and Delta variants of concern."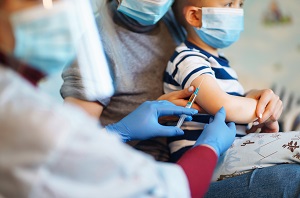 Briefing documents posted online by the FDA ahead of a June 15, 2022, meeting of its vaccine advisory panel make it clear that the agency supports extending COVID-19 vaccinations to children aged 6 months and older. "Available data support the effectiveness of the Pfizer-BioNTech COVID-19 Vaccine three-dose primary series (3 µg each dose) in preventing COVID-19 in the age group of 6 months through 4 years," the document concludes. While the agency's Vaccines and Related Biological Products Advisory Committee is meeting to review Pfizer/BioNTech's application for amendment, some experts, according to the New York Times, expect regulators may use the opportunity to extend the authorization for both the Pfizer/BioNTech and Moderna products.
Earlier in the pandemic, racial and ethnic minority groups were bearing the brunt of COVID-19, experiencing greater infection rates, worse illness, and higher mortality, while also having lower rates of vaccination. That picture is shifting over time, according to the latest US Centers for Disease Control and Prevention (CDC) data, published in Morbidity and Mortality Weekly Report last week. "By the end of November 2021, disparities in vaccination coverage for some racial and ethnic groups narrowed, and coverage was similar for non-Hispanic Black (78.2%), Hispanic (81.3%), Native Hawaiian and other Pacific Islander (75.7%), and non-Hispanic white (78.7%) adults." A New York Times explainer, "COVID and Race," has more, including details as to why death rates in white Americans are now higher than those for Black, Latino, and Asian Americans.
The latest study of blood donations in the United States suggests that seroprevalence levels, stemming from vaccinations and infections, reached almost 95% in the United States by December 2021. "Despite this, record levels of infection and reinfections were reported as the Omicron variant became predominant in early 2022," authors write in JAMA. "The high infection rates are likely related to increased transmissibility and enhanced immune escape mutations of the Omicron variant, along with waning protection from previous vaccination and infection."


Todd Neale is the Associate News Editor for TCTMD and a Senior Medical Journalist. He got his start in journalism at …
Read Full Bio