Many Hurdles to Clear Before Cardiac Xenotransplantation Takes Off
Despite multiple barriers, "the worst thing we could do is to be a naysayer," says an author of a new review paper.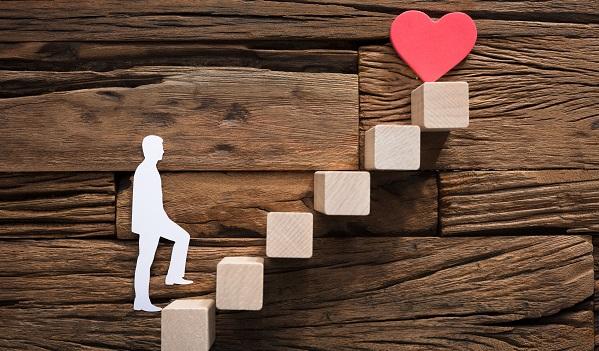 The first pig-to-human heart transplantation performed earlier this year fundamentally changed the field, yet several ongoing barriers stand in the way of xenotransplantation becoming routine, experts say in a new review paper.
David Bennett, the 57-year-old man with end-stage heart failure who received the genetically modified porcine heart in January at the University of Maryland School of Medicine, survived for 2 months after the procedure. While his cause of death has not been released, lead surgeon Bartley Griffith, MD, announced in a webinar streamed online by the American Society of Transplantation on April 20 that the heart was found to be positive for porcine cytomegalovirus virus on autopsy, something that was missed during prescreening.
Despite the outcome of Bennett's case, senior author Mandeep R. Mehra, MD (Brigham and Women's Hospital and Harvard Medical School, Boston, MA), told TCTMD he considered it "a disruptive event for our field. Even if it doesn't open an absolutely immediate door, it opens a door that was previously thought to have been nailed shut."
Five Main Barriers
In their paper, published online yesterday ahead of print in JACC: Basic to Translational Science, Mehra along with Jacinthe Boulet, MD, and Jonathan W. Cunningham, MD (also Brigham and Women's Hospital), outline multiple barriers preventing cardiac xenotransplantation from entering routine clinical practice. These include immunological and technical obstacles, as well as infectious and physiological challenges, unanswered social and ethical questions, and healthcare resource-based barriers.
"Everyone understands that [the January procedure was] an important step, but by no means [will cardiac xenotransplantation be] mature enough until we sort out a number of these things," Mehra said.
Because of the progress made by Bennett's procedure, in that previous attempts at cardiac xenotransplantation had merely lasted days if not hours, "it seems like the immunologic barriers had been successfully overcome at least in the short term," Mehra said. "But whether there is a new form of rejection that occurs through complement activation in these hearts without involving the traditional pathways is something that we still need to learn about and focus on."
The infectious barriers are obvious given the fact that the pig virus present in the University of Maryland heart escaped detection, he continued. "Our ability to detect certain porcine infections needs to be refined first, [but] we don't really have the technology yet mature enough to figure that out."
In terms of physiologic barriers, something that hasn't been "talked about very much," said Mehra, is the fact that pigs have lower blood pressures and higher body temperatures than humans. "The very fact that we moved the organ into the human circulation would mean that it sees a hypertensive circulation and it sees a hypothermic circulation both at the same time." A successful transplant would mean the transplanted heart would be able to perform during stress and exercise, and that remains to be seen, he added.
There's also the issue of the porcine hearts' rapid growth, which was genetically inhibited in the heart used in Bennett even though it still showed unexpected growth upon autopsy. Mehra's best guess in this case was that the heart didn't grow, per se, but rather became edematous in response to stressors placed on it following an episode of bowel ischemia and surgery and "septic shock, basically."
To address the social and ethical barriers that stand in the way of the next xenotransplantation, Mehra said a "very clear framework" needs to be developed. "I am much more optimistic in saying that we should do the next cardiac xenotransplantation," he said, adding that a big unanswered question resides with the role of US Food and Drug Administration regulation and oversight, from the farms that grow the organs to the human interaction. "Where does this actually reside? Does it reside with the veterinary arm of the FDA or does it reside with the human arm of the FDA?" he asked.
Then there's the matter of the ideal patient. "Obviously, we're not ready for a widespread clinical trial. But what is clear from this particular case is that if we do it next, we can't do it in a patient like Mr. Bennett, where the patient was really in such a sick state that he had septic shock within weeks and was too frail to really undergo the procedure," he said.
Mehra said that the next patients should be "those who are dying and do not have access to any conventionally available treatment." Specifically, the authors suggest, perhaps "a patient with cancer able to survive to at least 1 year but with biventricular failure unable to be supported by a left ventricular assist pump because of a small chamber size."
A retransplant patient who is older or a patient with congenital disease might also be an ideal candidate, Mehra said. "There's certainly gap patients who we currently have nothing to offer who otherwise go into palliative care and who could have an opportunity for sustaining life with xenogeneic transplantation as long as all regulatory, ethical, and medical hurdles were backed."
With many groups around the globe poised to take on the next procedure, Mehra guessed it will happen within the next year. "The worst thing we could do is to be a naysayer for this technology at this time point," he said, adding that in the meantime he expects to see a jump in kidney xenotransplantation, where the stakes are not quite as high as they are with a heart transplant.
But one thing is for certain, the authors conclude: "The potential for xenotransplantation to allow an unlimited donor supply and resolve the organ shortage is now closer than ever."

Yael L. Maxwell is Senior Medical Journalist for TCTMD and Section Editor of TCTMD's Fellows Forum. She served as the inaugural…
Read Full Bio
Disclosures
Mehra reports receiving payments to his institution from Abbott for consulting; receiving consulting fees from Janssen, Mesoblast, Broadview Ventures, Natera, Paragonix, Moderna, and the Baim Institute for Clinical Research; and serving as a scientific advisory board member for NuPulseCV, Leviticus, and FineHeart.
Boulet and Cunningham report no relevant conflicts of interest.