Myocarditis After COVID Vaccination Is Rare, Resolves Quickly, Studies Confirm
Data from the CDC and from a comparison of mRNA and inactivated vaccine add reassurance about risks in young people.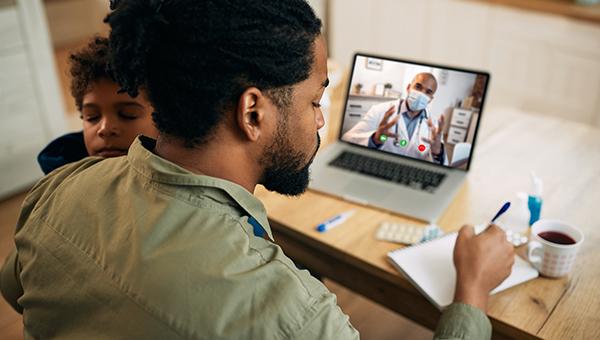 Myocarditis is rare after vaccination for COVID-19, two new studies affirm, with a rapid onset of symptoms and a mild disease course that resolves with pain medication and no adverse outcomes. Both studies highlight the low risk of myocarditis compared with the known benefits of vaccination.
In the first study, researchers led by Matthew E. Oster, MD, MPH (Centers for Disease Control and Prevention, Atlanta, GA), report on over 1,600 cases of myocarditis that occurred following vaccination with the BNT162b2 vaccine (Pfizer/BioNTech) or the mRNA-1273 vaccine (Moderna) and were reported to the Vaccine Adverse Event Reporting System (VAERS). More than 80% of those cases occurred in males ages 16 to 31 years, with rapid symptom onset occurring primarily after a second dose. While the vast majority required hospitalization (96%), symptoms were resolved completely in 87% by hospital discharge, with 87% requiring only nonsteroidal anti-inflammatory drugs (NSAIDs) and no reported deaths.
Commenting for TCTMD, Biykem Bozkurt, MD, PhD (Baylor College of Medicine, Houston TX), said the new CDC data are confirmatory of earlier reports but also offer a larger sample size, with data through August 2021. She was lead author of a paper last summer that provided a comprehensive review of available evidence on vaccine-related myocarditis cases reported in VAERS and from the Vaccine Safety Datalink (VSD), as well as reports from the US Department of Defense and the Israeli Ministry of Health.
"We know myocarditis is rare in terms of its absolute risk. The risk is higher for younger ages and predominantly males. Interestingly, in this analysis, they're actually providing US subgroup risk profiles that are clarifying the highest-risk group as being 16 to 17 years of age for males," Bozkurt noted. She added that compared with prior reports from VAERS showing an overall risk of myocarditis ranging from one in 16,000 to one in 20,000 for individuals ages 12-17, the new CDC estimate lowers that to about one in 14,000 for ages 12-15 and one in 9,500 for ages 16-17, and the risk decreases with increasing age.
Since the earliest reports of myocarditis in vaccinated patients, the Vaccine Safety Technical (VaST) Work Group has said they believe there is a "likely association" between myocarditis and mRNA vaccines in adolescents and young adults, with cases predominantly being seen after the second dose in males.
In the report by Oster and colleagues, published today in JAMA, the median time to symptom onset after a second dose was 2 days, with 90% of myocarditis events occurring within 7 days. Individuals with vaccine-related myocarditis were primarily of white (69%) or Hispanic ethnicity (17%). By vaccine type, 947 myocarditis patients received Pfizer/BioNTech and 382 received Moderna. Although myocarditis cases were reported in females, the rates were lower than in males across all age groups under age 50, Oster and colleagues found.
Of the 1,600 cases, 1,305 occurred in patients under age 30. The most commonly reported symptoms were chest pain, pressure, or discomfort in 89%, followed by dyspnea or shortness of breath in 30%. Nearly all patients had elevated troponin levels (98%), and 72% had an abnormal electrocardiogram. Only two required intubation or mechanical ventilation, and none required heart transplant, extracorporeal membrane oxygenation, or a ventricular assist device.
"Even though almost all individuals with cases of myocarditis were hospitalized and clinically monitored, they typically experienced symptomatic recovery after receiving only pain management," Oster and colleagues write. They add that the risk of myocarditis "should be considered in the context of the benefits of COVID-19 vaccination."
Comparing mRNA and Inactive Vaccine-Related Myocarditis
The second study, published online ahead of print, in Annals of Internal Medicine, and led by Francisco Tsz Tsun Lai, PhD (Hong Kong Special Administrative Region, China), examined data on 160 hospitalized patients aged 12 years or older with a first diagnosis of carditis (myocarditis or pericarditis) according to ICD-9-CM codes, and 1,533 hospitalized control participants without carditis. Of the latter group, 10 were randomly matched with each case patient by age, sex, and admission date. All admissions occurred between February and August 2021.
Patients were classified as unvaccinated, or as having received one or two doses of either the Pfizer/BioNTech or the CoronaVac vaccine (Sinovac Life Sciences). Unlike Pfizer/BioNTech or Moderna, which utilize mRNA technology, CoronaVac is an inactivated SARS-CoV-2 vaccine.
The majority of patients in the study were not vaccinated (n = 1,408). Among those who were, seven confirmed carditis cases occurred with CoronaVac versus 20 with Pfizer/BioNTech. In the Pfizer/BioNTech-vaccinated patients, the risk was most frequently seen after the second dose, with a doubling of the odds ratio compared with the first dose. The cumulative incidence of carditis after vaccination was 0.57 (CI 0.36-0.90) per 100,000 doses with Pfizer/BioNTech and 0.31 (CI 0.13-0.66) per 100,000 doses with CoronaVac, driven by myocarditis rather than pericarditis. Symptom onset occurred in the first week after vaccination in 75% of all carditis cases vaccinated with Pfizer/BioNTech and more than 30 days after vaccination in most of those who received CoronaVac.
According to Lai and colleagues, none of the 20 patients with carditis after Pfizer/BioNTech vaccination were admitted to the ICU or died within the observation period, as compared with 14 of 133 unvaccinated patients, 12 of whom died. The absolute risk of myocarditis after Pfizer/BioNTech vaccination was 0.25 per 100,000 after the first dose and approximately one per 100,000 after the second dose.
In an email, senior author Ian C.K. Wong, PhD (Hong Kong Special Administrative Region, China), said the absence of an association between carditis and CoronaVac suggests that it "might be specific to mRNA vaccines, which is consistent with the existing literature." As with Oster and colleagues, Lai et al say the increased risk of vaccine-related myocarditis "should be made known to vaccine recipients and physicians and be weighed against the benefits of vaccination."
Follow-up and Causality
Bozkurt said the Hong Kong data support current thinking that there is no association between preexisting conditions or comorbidities and vaccine-associated myocarditis. She also noted that despite the reassuring data from both studies, long-term follow-up is still needed to fully understand the health implications of vaccine-associated myocarditis. Oster and colleagues say the CDC has started active surveillance in adolescents and young adults to assess health, functional status, and cardiac outcomes at 3-6 months in probable and confirmed cases.
The message about myocarditis risk also needs to be paired with information on what COVID-19 can do to the heart. Bozkurt pointed to a recent paper in the New England Journal of Medicine that showed an 18-fold higher risk of myocarditis and substantially higher risks of arrhythmia, MI, deep vein thrombosis, pulmonary embolism, and pericarditis in unvaccinated people infected with SARS-CoV-2 compared with those vaccinated with Pfizer/BioNTech. Another recent study in Nature Medicine that compared Pfizer/BioNTech, Moderna, and AstraZeneca's ChAdOx1 vaccine found one to 10 extra myocarditis cases per 1,000,000 vaccinations versus 40 extra per 1,000,000 with SARS-CoV-2 infection. That study also hinted at a potential dose-response gradient with higher mRNA-dose vaccines in younger individuals.  
To TCTMD, Wong said his group believes myocarditis is likely related to the immune response triggered by vaccination, a response that is typically stronger in younger people.
"Currently, we are working with stem cell researchers to explore the possibilities of examining the specific mechanism that explains these differences using different biomedical models as well," Wong said. "We agree that young males, or their parents, should be made aware of this elevated risk after the second dose and seek medical help if needed."
Bozkurt said while a dysregulated immune response is one theory, testosterone could play a role, as could molecular mimicry between components of the vaccine, such as the spike protein, and production of self-antigens or autoantibodies. Either way, she said experimental, translational, and clinical studies are needed to further understand vulnerability to vaccine-associated myocarditis.
"There is a necessity for clarifying genetic predisposition, maladaptive immune response, dysregulated immune response, and whether augmentation of certain type of cells in the immune response is playing a role," she said.
For the big picture, Bozkurt said all evidence points to vaccine-related myocarditis being self-limited with no long-term sequelae, whereas myocarditis with SARS-CoV-2 is not mild and is associated with increased death. "If people are worried about their heart, the infection itself is a much higher risk than not getting the vaccine," she added.

Disclosures
Oster and Lai report no relevant conflicts of interest.
Wong reports research grants from Amgen, Bristol-Myers Squibb, Pfizer, Janssen, Bayer, GSK and Novartis outside the submitted work.
Bozkurt reports consulting for Bayer and scPharmaceuticals, and serving on the clinical events committee for the Guide-HF Trial (Abbott Pharmaceuticals), and the data safety monitoring board for the Anthem Trial (Liva Nova Pharmaceuticals).