ORION-8: Safe and Durable Longer-Term LDL-Lowering With Inclisiran
In combining multiple ORION studies, investigators showed that roughly 80% of high-risk patients got to treatment goals.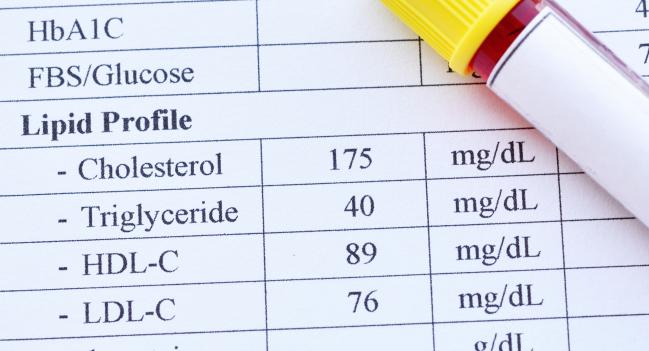 AMSTERDAM, the Netherlands—High-risk patients treated with twice-yearly inclisiran (Leqvio; Novartis) had a sustained reduction in LDL-cholesterol levels in extended follow-up, according to ORION-8, a pooled analysis of four trials.
Presented earlier this week at the European Society of Cardiology Congress 2023, the study showed that nearly 80% of treated patients reached their prespecified LDL goal—less than 70 mg/dL for those with atherosclerotic cardiovascular disease (ASCVD) and less than 100 mg/dL for those with ASCVD risk equivalents. 
Additionally, the safety and tolerability profile was similar to what's been reported in prior studies.
"Nothing has been seen in any of the trials with respect to safety," said lead investigator R. Scott Wright, MD (Mayo Clinic, Rochester, MN). "Despite the really good safety profile, we felt from the very beginning that a first-in-human drug really needed longer-term safety follow-up just to be sure. We continue to be really amazed at the excellent safety profile with inclisiran. It just doesn't seem to cause any signals of harm. The biggest side effect is injection-site reactions, which occur in 5% to 7% of people."
Inclisiran, an siRNA-based therapy that degrades PCSK9 mRNA in the liver, was approved by the European Medicines Agency in 2020 and the US Food and Drug Administration in 2021. Instead of an injection every 2 to 4 weeks—as with evolocumab (Repatha; Amgen) and alirocumab (Praluent; Sanofi/Regeneron), which are fully human monoclonal antibodies targeting PCSK9—inclisiran is injected twice per year.
Going Straight to Inclisiran
The ORION-8 study was a pooled analysis of patients participating in the phase III ORION-3, ORION-9, ORION-10, and ORION-11 randomized trials. The latter three were placebo-controlled trials of 3,660 patients with follow-up out to 18 months. ORION-3, on the other hand, was an open-label extension trial of the phase II ORION-1 study with 382 patients followed for 4 years. These studies included a mix of high-risk patients either with ASCVD or risk equivalents, and the mean duration of treatment was 2.6 years. Nearly 90% of patients were taking a statin, including 68.5% on high-intensity therapy, and 16.6% were taking ezetimibe.
Overall, 78.4% of patients achieved the desired LDL-cholesterol target at the end-of-study visit, with LDL levels reduced 49.4% from baseline. Among the ASCVD patients, LDL levels were reduced 51.0% from baseline and 79.4% reached the LDL target of less than 70 mg/dL. For those with ASCVD risk equivalents, inclisiran lowered LDL levels by 42.4% and got 74.3% to the goal of less than 100 mg/dL. Adverse events related to the study drug occurred in 9.1% of patients, but just 2.4% had side effects that led to treatment stoppage.
Wright said there's been a boon in recent years for doctors looking to lower LDL cholesterol, particularly if they are trying to achieve very low levels in high-risk patients. "I have a lot of choices today with escalating therapies beyond a statin," he said.
While adding ezetimibe to those started on a statin will further reduce LDL cholesterol, the PCSK9 inhibitors provide a much larger reduction, he said. "In my practice, I prefer to skip ezetimibe because I think it's just an additional 3 to 6 months of therapy, additional office visits, and additional costs. I go straight to PCSK9 inhibitors, but most insurance companies now are really requiring us to step through ezetimibe. If I have to step through it, I will."
Right now, doctors are looking towards ORION-4 and VICTORION-2P to see if lowering LDL cholesterol with inclisiran lowers the risk of cardiovascular outcomes. These two studies will see roughly 30,000 patients with cardiovascular disease treated with inclisiran, but results are years off yet. A pooled analysis several years back did hint at a reduced risk of cardiovascular events with inclisiran, and many expect the outcome studies to show the same, but only ORION-4 and VICTORION-2P can definitively answer that question.
Earlier this year, researchers showed that bempedoic acid, which is an ATP citrate lyase inhibitor targeting the production of cholesterol upstream of the enzyme inhibited by statins, reduced the risk of major cardiovascular events in statin-intolerant patients in the CLEAR Outcomes trial.  

Michael O'Riordan is the Associate Managing Editor for TCTMD and a Senior Journalist. He completed his undergraduate degrees at Queen's…
Read Full Bio
Sources
Wright RS, Raal FJ, Koenig W, et al. ORION-8: an open-label extension trial of ORION 9/10/11 to assess long-term efficacy and safety of twice-yearly inclisiran in patients with high cardiovascular risk and elevated LDL cholesterol. Presented at: ESC 2023. Amsterdam, the Netherlands. August 28, 2023.
Disclosures
Wright reports advisory board fees from Boehringer Ingelheim and previous consulting payments from The Medicines Company.