Price Chop for Evolocumab: PCSK9 Inhibitor Cost Cut by 60%
The reduction is intended to improve access for Medicare patients, a group with high monthly copays who frequently never fill their prescriptions.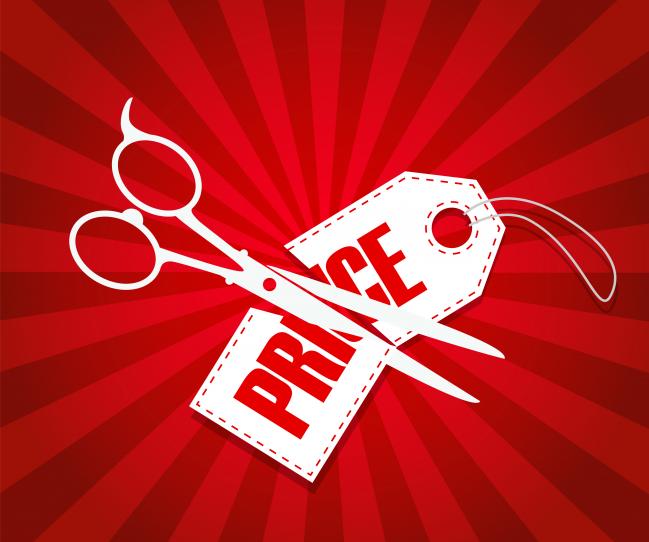 One of the priciest cardiovascular medicines will soon be available at a much lower cost. Amgen announced yesterday they have reduced the list price of evolocumab (Repatha) by 60%, cutting the cost of the drug from over $14,500 to $5,850 per year.
Amgen said they are reducing the price of evolocumab to "improve affordability by lowering patient copays, especially for Medicare patients." Earlier this year, Regeneron and Sanofi, the makers of the other PCSK9 inhibitor on the market, alirocumab (Praluent), agreed to reduce the price of their drug to within the range of $4,500 to $8,000 per year as part of an exclusive arrangement with the Express Scripts national formulary.
Evolocumab and alirocumab were both launched as potential blockbuster drugs for their respective companies, but uptake of the PCSK9 inhibitors has been lackluster at best. Prior to price reductions, several studies suggested physicians were facing a tangle of bureaucratic red tape from insurance companies and had no small amount of trouble getting the drugs to patients who needed them.
Multiple cost-effectiveness studies suggested evolocumab and alirocumab simply cost too much for the value they provided. When evolocumab was approved, the independent Institute for Clinical and Economic Review (ICER) said the monoclonal antibody should be priced between $5,300 and $7,600, but the group amended that assessment following the FOURIER clinical outcomes trial. In that study, evolocumab reduced the relative risk of major adverse cardiovascular events by 15% and had no impact on mortality, leading ICER to suggest evolocumab should be priced at $1,725 to $2,242 per year.
To offset the high price of evolocumab, Amgen has been offering payers rebates in exchange for improved patient access, but the rebates do not typically result in lower out-of-pocket cost for patients, particularly Medicare part D patients with high copays. In a conference call with investors, Amgen said monthly copays for Medicare patients range from $280 to $370 and that 75% of these patients prescribed evolocumab never fill the prescription. Under the new list price, copays will be reduced to roughly $25 to $150 per month.
The lower price of evolocumab won't be immediately available for everyone just yet. Although evolocumab will have a new drug code immediately, the lower cost won't be fully passed on to Medicare patients until 2020, given that pricing for Medicare part D plans for 2019 are already designed and in place, according to Amgen.   

Michael O'Riordan is the Associate Managing Editor for TCTMD and a Senior Journalist. He completed his undergraduate degrees at Queen's…
Read Full Bio