SELECT: Semaglutide Cuts CV Events in Adults With Overweight or Obesity
(UPDATED) The top-line results indicate a 20% lower relative risk of MACE on top of standard care, which is "a big deal," Michael Blaha says.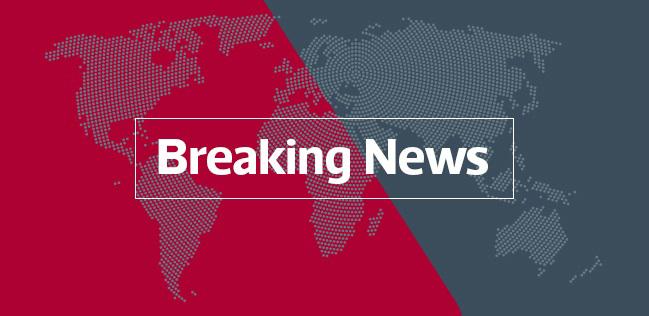 Already shown to help people shed body weight, semaglutide 2.4 mg (Wegovy; Novo Nordisk) also cuts the risk of major adverse cardiovascular events in adults with overweight or obesity, according to top-line results of the SELECT trial released Tuesday.
On top of standard care, the treatment—with subcutaneous, once-weekly administration—reduced MACE risk by a relative 20% compared with placebo through 5 years of follow-up, the company announced in a press release, adding that all three components of that endpoint (CV death, nonfatal MI, and nonfatal stroke) contributed to the observed benefit.
Semaglutide, a glucagon-like peptide-1 (GLP-1) receptor agonist that is already approved as an adjunct to diet and exercise for chronic weight management in adults and pediatric patients 12 and older with obesity, as well as adults with overweight and at least one weight-related comorbidity, "appeared to have a safe and well-tolerated profile," consistent with previous studies.
Responding to the news, Michael Blaha, MD (Johns Hopkins Medicine, Baltimore, MD), called the reported 20% reduction in MACE in the context of already very good background therapy "a big deal" and "definitely a wow."
That the effect seemed to be driven by all three components of the primary endpoint "is really remarkable and game-changing for the wide array of patients in preventive cardiology, primary and secondary prevention, who struggle to lose weight and whose weight is a primary driver of their risk factors," he added.
The magnitude of the risk reduction, greater than what has been seen in recent lipid-lowering trials, also speaks to a new mechanism of benefit, Blaha said. By using a GLP-1 receptor agonist like semaglutide to reduce body weight, other cardiometabolic risk factors like blood pressure, inflammatory markers, and lipids are going to be improved as well. "This is going to be a very broad-based benefit, and these patients likely will be able to exercise more, too, as they lose weight," he said.
[It] is really remarkable and game-changing for the wide array of patients in preventive cardiology, primary and secondary prevention, who struggle to lose weight and whose weight is a primary driver of their risk factors. Michael Blaha
The SELECT trial, conducted across more than 800 sites in 41 countries, enrolled 17,604 adults ages 45 and older with overweight or obesity (body mass index of at least 27 kg/m2), established CVD, and no prior history of diabetes. Participants were followed for up to 5 years for MACE and a host of secondary outcomes that include mortality, CV risk factors, glucose metabolism, body weight, and renal function.
Although the full data set has not yet been released (the company said more details will be provided at a conference in the fall), Blaha predicted that the results would be enough for the US Food and Drug Administration to add an indication for MACE reduction to semaglutide's label, a move with potentially complicated effects.
Blaha and his colleagues at the cardiometabolic clinic at Johns Hopkins have already been using GLP-1 receptor agonists for patients with high cardiovascular risk and obesity or diabetes based on the proven weight-loss effects. More broadly, the popularity of the agents for weight loss has skyrocketed, leading to drug shortages.
But following the release of the SELECT results, demand for the drugs will grow even stronger, "and already we're struggling to get certain patients access to the drug because many insurers don't cover this," Blaha said. Now, he said, there will be increasing pressure on private insurers and Medicare—which has not covered weight-loss drugs—to provide access to the medications.
There will also be questions about who should be treated with GLP-1 receptor agonists. SELECT included a secondary-prevention population, but people with obesity and high cardiovascular risk who fall under the primary-prevention umbrella will likely start asking about treatment, Blaha said, adding that it would make sense to start thinking about use in that group.
Semaglutide does come with a lot of side effects, Blaha noted. Because it works in part by slowing gastric emptying and creating a sense of fullness, there are potential GI side effects like nausea, vomiting, diarrhea, and constipation. Still, five out of every six patients are able to remain on treatment, he estimated. "Because it makes the patients feel better when they lose weight, they're very motivated, so most patients can learn to tolerate or work with the symptoms and then do very well."
Of note, the European Medicines Agency said last month that it is investigating reports of suicidal ideation or thoughts of self-harm in patients taking GLP-1 receptor agonists, stating that "the presence of a signal does not necessarily mean that a medicine caused the adverse event in question."
For Blaha, SELECT is "the most important study in preventive cardiology since the JUPITER study." Although other trials of lowering blood pressure or lipids have been impactful since then, this will have more far-reaching implications because there are so many patients with obesity or metabolic syndrome whose health is influenced not only by cardiovascular risk factors, but also by conditions like arthritis, gout, some forms of cancer, mood disorders, and others.
These conditions "are so linked to a sense of well-being and also to obesity that I think this is just going to have the most broad-based impact on health, cardiovascular health, in a very, very long time," Blaha said.
The company said that based on the results of the trial, it will file for expanded indications in the US and Europe this year.

Todd Neale is the Associate News Editor for TCTMD and a Senior Medical Journalist. He got his start in journalism at …
Read Full Bio
Disclosures
Blaha reports serving on advisory boards for Novo Nordisk and Boehringer Ingelheim and providing independent CME supported by Eli Lilly.