A 'Virtual' ACC 2020? TCTMD Has You Covered, However Things Roll Out
We've got some (not all) details as to how late-breaking trials, keynotes, and other sessions will be streamed. We'll be watching.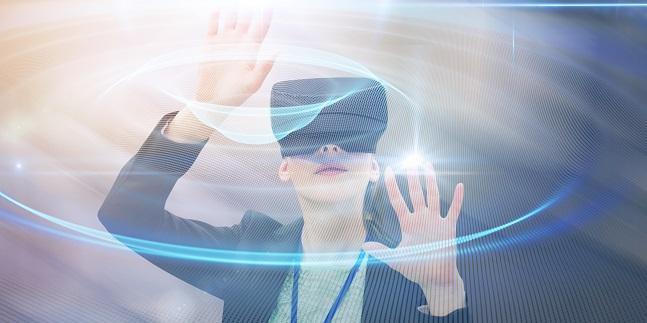 The American College of Cardiology (ACC) has released some details about how its "virtual" sessions will roll out in place of its annual live meeting, reconfigured due to COVID-19 concerns, including plans for late-breaking trials, award ceremonies, convocations, and certain keynote sessions.
In happy news for folks self-isolating at home, the sessions will also be free to anyone wanting to log on and "attend," regardless of whether they had initially registered for the meeting.
According to Andrew Kates, MD (Washington University in St. Louis, MO), who spoke to the press via a telebriefing late last week, all late-breaking clinical trials and featured clinical research will stream online at the scheduled times. That means all embargoes and planned simultaneous publications will remain as scheduled.
What a live stream might entail—Slides and audio? A talking head seated at a sterile desk with hand sanitizer at the ready?—has not yet been finalized, an ACC spokesperson told TCTMD. Details regarding the live streams will be announced over the next 2 weeks, she said, adding that none of the content will actually be live. "It will be prerecorded and released at embargo or prerecorded and available on demand," the spokesperson said.
Kates, on the telebriefing, gave a rapid-fire walk-through of just what would be offered virtually and what would be offered "on demand" only, although not all of this has been locked down. Streamed live, at their originally scheduled times, will be the opening showcase including the address from ACC president Richard Kovacs, MD (Indiana University School of Medicine, Indianapolis), as well as a keynote by Medinol CEO and cofounder of the Nir School of the Heart Judith Richter, MD, focused on global health—a hat tip to the cohost of this year's sessions, the World Congress of Cardiology (WCC). A total of seven keynote lectures will be part of the virtual program, including one by Lisa Hollier, as part of the half-day cardio-obstetrics intensive, which will also be in the virtual "live" program, as will several sessions under the "global health" track, in partnership with the WCC. A talk by incoming ACC president, Athena Poppas, MD (Rhode Island Hospital, Providence), is also promised for the virtual content, as are a number of award ceremonies and convocations for the new fellows and associates of the College.
Pamela Morris, MD (Medical University of South Carolina, Charleston), who cohosted the briefing, stressed that the decision to go ahead with a virtual version of the annual meeting was in part to "honor the science." This year, the program committee received a "record number" of abstracts—6,587—of which 3,721 were accepted for oral and poster presentations. "This was 19.2% higher than submissions from the previous year and the last time we received this many—6,000-plus submissions—was all the way back in 2004," Morris said. A full 144 late-breaking clinical trials and original research studies were submitted as late-breaking science, and 23 late-breakers and 15 featured clinical research presentations were ultimately selected for the program.
Morris highlighted three of these late-breakers to the press, all of which are in LBCT I following the opening session, Saturday, and will be jointly hosted by the Journal of the American College of Cardiology.
The 5,050-patient

VICTORIA

(Vericiguat Global Study In Subjects With Heart Failure With Reduced Ejection Fraction) randomized trial, looking at a new investigational agent in patients with NYHA class II to IV heart failure.

VOYAGER PAD

, a global, 6,564-patient randomized trial testing low-dose rivaroxaban (Xarelto; Bayer/Janssen) for prevention of cardiovascular and limb events after lower-extremity revascularization in patients with peripheral artery disease.

TAILOR-PCI

, a pragmatic, open-label trial looking at prospectively genotyping versus usual care in patients undergoing PCI for ACS or stable CAD. "This is the largest genotype-based cardiovascular trial that has been performed and will give us important information to guide the choice of post-PCI oral P2Y12 inhibitor therapy based on the genotype and the presence of loss-of-function mutations," Morris said.
Morris, on the telebriefing, also highlighted a trial of e-cigarettes for smoking cessation, two trials testing novel monoclonal antibody agents for dyslipidemia, and the ACC's well-being study, which surveyed over 2,000 cardiologists about burnout and stress.
Also in the Late-Breaking Program
LBCT II, on Sunday, jointly presented with the New England Journal of Medicine, is dedicated to transcatheter valves and includes new data on TAVR in bicuspid disease and 2-year outcomes from PARTNER 3.
LBCT III includes a range of direct oral anticoagulant studies in various settings, plus primary results from the SPYRAL HTN-OFF MED renal denervation trial.
LBCT IV features three ticagrelor studies, two of which are TWILIGHT substudies, plus a trial looking at the use of radial arteries in CABG and a very timely analysis looking at 10-year outcomes following PCI versus CABG for left main disease.  
The fifth and final late-breaker, LBCT V, jointly presented with JAMA, includes the e-cigarette and dyslipidemia trials, plus new analyses from REDUCE-IT and ISCHEMIA. The latter is a National Heart, Lung, and Blood Institute-funded ancillary study looking at the natural history of symptoms and stress echo findings in patients with moderate or severe ischemia and no obstructive CAD (INOCA).
Several other ISCHEMIA analyses, Morris noted, can be found in the Featured Clinical Research sessions and include a look at patients who had abnormalities in baseline renal function, as well as long-term clinical outcomes based on the severity of ischemia and extent of CAD at baseline. In all, there are three Featured Clinical Research sessions that will be streamed immediately following the LBCT I, II, and IV sessions.
Wait and See
Both Morris and Kates stressed that the ACC is working hard to innovate new ways for virtual attendees to engage with the content and interact with presenters and peers. Pathway tweeters will be chirping about content in both the virtual and on-demand content, a new ACC "member hub" has been created, as has an Instagram account, launched in October 2019, which already boasts nearly 23,000 followers.
So how will TCTMD cover ACC.20/WCC? The easy answer is: just as we would any other meeting—in as much depth, with as much haste, as we would do if we were all on-site. That said, I'm curious to see how our coverage differs from past meetings. Without a doubt, it will have a different flavor to it, since we need to digest trial results from the comfort (and isolation) of our home offices instead of in the big tent, where audience reactions always help us gauge whether something is more hype than hope. And we won't have the same face-to-face access to thoughtful voices that can help balance our stories or offer some insight that no other news coverage picks up on. I will personally miss the camaraderie of working alongside the rest of the TCTMD team, not to mention all of the other reporters in the busy press room. I'll be sorry not to bump into the many friends and familiar physician faces at the press conferences and on the conference floor.
One way or another, TCTMD will bring you the news. And we're relying heavily on you, the TCTMD community, to stay in touch by phone, email, Twitter, text, WhatsApp, or whatever other means you can think of during the ACC.20/WCC weekend. With none of us being on-site, we'll need you more than ever to keep us apprised of things we might otherwise miss out on as we navigate this virtual congress.

Shelley Wood is Managing Editor of TCTMD and the Editorial Director at CRF. She did her undergraduate degree at McGill…
Read Full Bio