My Takeaways From EuroPCR 2017: Everything Perfect, Until It's Not
No apple carts were overturned at this year's congress, but amid the politesse of Paris, little letdowns and upsets carry no small amount of satisfaction.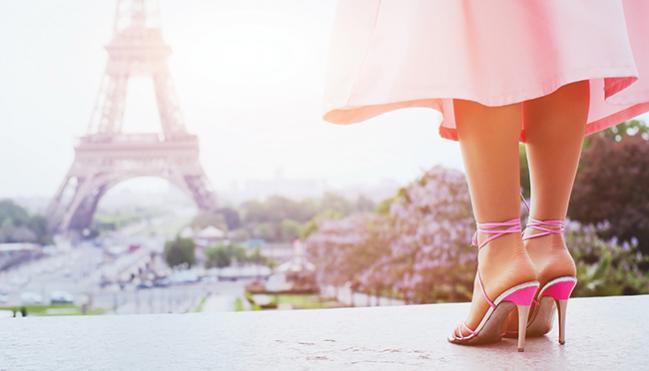 PARIS, France—I always return from the EuroPCR meeting feeling a complex mix of sadness and relief to have not been born Parisian. I regret not possessing an effortless elegance coupled with a daily patisserie-in-the-afternoon metabolism. At the same time, I'm grateful to have dodged a teenage nicotine addiction and to hail from a part of the world where it's not only accepted but smiled upon to wear sneakers and get sweaty. Things in Paris, it seems, are always done just so.
EuroPCR is no exception. The exquisite nibbles in the exhibit area, the rose and fuchsia lighting in the Main Tent, and even the odd, opera-cake layout of the Palais des Congrès itself—at least on the surface, there's a level of politesse, sophistication, and sense of style that sets this meeting apart.
As such, for the rumpled North American journalist unfashionably hustling to cover the EuroPCR news surrounded by decorum and perfection, there's an undeniable pleasure afforded by upsets and letdowns. And while there were no apple carts overturned at this year's meeting, there were enough small surprises to keep reporters happy.
Take, for example, the SURTAVI stroke analysis. There's a special frisson of excitement reserved for watching a cardiovascular surgeon tell an audience of interventional cardiologists that the 30-day stroke rate following TAVR was lower than that seen following surgical valve replacement.
"This is the first time we can show this," a deadpan A. Pieter Kappetein, MD (Erasmus Medical Center, Rotterdam, the Netherlands), observed.
Then there was the REPRISE III trial, pitched as the first large, multinational TAVR trial to pit one brand of TAVR device against another—Boston Scientific's Lotus against Medtronic's CoreValve. As William Wijns, MD (Lambe Institute for Translational Medicine and Cúram, Galway, Ireland), told me before the meeting, REPRISE III kicks open the door for other comparative transcatheter valve trials in a way not seen since the first (and second and third) drug-eluting stents started going head-to-head in the early 2000s. Happily, in a field that's seen enough noninferiority trials to anesthetize an elephant, REPRISE III offered a tantalizing superiority finding. Lotus (not yet back on international markets following a worldwide recall earlier this year, its US Food and Drug Administration review still pending) was noninferior to CoreValve in terms of safety but superior for the primary efficacy endpoint: death, disabling stroke, and moderate or greater paravalvular leak at 1 year. Of note, however, the CoreValve cohort was a 50:50 mix of the first-generation CoreValve and repositionable Evolut R devices; investigators had not yet analyzed these groups separately, versus the Lotus.
Other Wins and Losses
There were other happy surprises (for some) at this year's meeting: a win for CTO revascularization in EUROCTO, reassuring durability with CoreValve out to 9 years, promising early results for next-generation bioresorbable scaffolds, and incremental progress on the transcatheter mitral valve replacement front, at least in the setting of mitral annular calcification.
But here may lie the curse or the blessing of being a journalist, not a doctor, unburdened by honest-to-goodness sick and dying patients: happy news is simply not as fun. Our reader stats suggest this is more likely a base trait of humans generally, because our most-read stories from EuroPCR were TOPIC and the AIDA "PSP" analysis.
In TOPIC, investigators (all from a single, French center) found that a strategy of switching ACS patients off the newer, pricier, more potent P2Y12 inhibitors—prasugrel (Effient; Eli Lilly) or ticagrelor (Brilinta; AstraZeneca)—to clopidogrel 1 month after PCI may reduce bleeding without increasing the risk of later ischemic events. Acknowledging the need for a larger, multicenter trial, presenter Thomas Cuisset, MD PhD (CHU Timone, Marseille, France), said: "We . . . need to be able to identify which patients should be kept on more potent DAPT after 1 month, because I think [this is] a very good strategy but maybe not applicable for [all] ACS patients."
In a new analysis from AIDA, a Dutch, all-comers trial testing the Absorb BVS against the Xience stent (both Abbott Vascular), investigators found that adhering to the so-called PSP protocol, which involves adequately preparing and sizing the vessel for scaffold implantation and using postdilatation, did not significantly lower the risk of clinical events, including definite/probable scaffold thrombosis, when compared with not following the protocol. Vessel size and operator experience also appeared to make no difference on rates of scaffold thrombosis with the bioresorbable device.
"Do the best job you can," Joanna Wykrzykowska, MD, PhD (Academic Medical Center, Amsterdam, the Netherlands), told her EuroPCR audience. But while adhering to the PSP protocol can improve acute results, she said, "the story is not that simple."
The Germans, of course, have the word schadenfreude: to take pleasure in the misfortunes of others. No doubt the depth and heft of schadenfreude are uniquely German in tone and size. My language skills fail me here, but it seems to me that French might have a similar word, only more Parisian—a delicate, tinkling delight tinged with dismay when anything fancy or elaborate doesn't quite go according to plan. All the more reason to go back next year for the next iteration, the larger trial, and the longer follow-up—not to mention the petit fours in the press room.

Shelley Wood is Managing Editor of TCTMD and the Editorial Director at CRF. She did her undergraduate degree at McGill…
Read Full Bio