TCTMD's Top 10 Most Popular Stories for April 2023
Two first-person blogs made this month's most popular lineup, as did stories from the EHRA meeting and a feature on ChatGPT.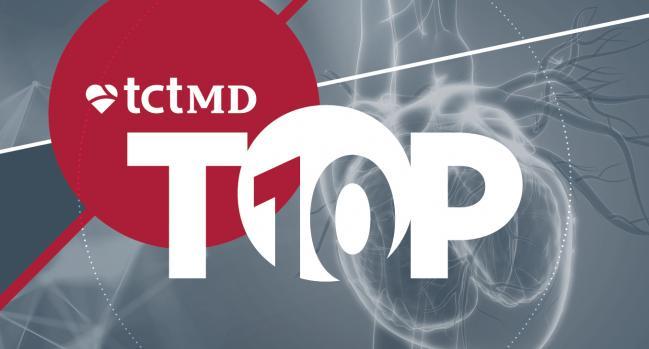 In what might be a first for TCTMD's monthly top 10, a couple of Off Script blogs made it into the most-read ranking. Two other stories stem from our coverage of the European Heart Rhythm Association (EHRA) meeting in Barcelona, while the rest range in focus from heart failure to statin compliance and a women-only cardiovascular surgery trial. Rounding out the list is a feature story on how medical journals are grappling with how to credit artificial intelligence (AI) assistance in writing and research.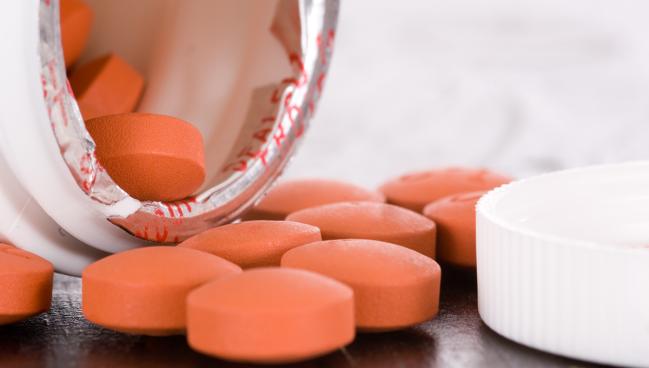 1. NSAIDs Tied to HF Hospitalization in Patients With Diabetes
The overall message is to be cautious about NSAIDs and limit their use as much as possible, says Craig Beavers.
2. OFF SCRIPT Abuse, Humiliation, and 'Pimping' Will Not Toughen Up Our Trainees
Those who lead and teach us should embody empathy and model the best behaviors, not thrive on abuse and humiliation.
3. EHRA 2023 Esophageal Fistula Still a Rare but Deadly Complication of AF Ablation: POTTER-AF
If diagnosed, immediate treatment is needed given the extremely poor prognosis, said Roland Tilz.
4. OFF SCRIPT Why I Support the Junior Doctors' Strike: It's in Our Best Interests to Listen
Most say they still love medicine, but undervalued, underpaid, and saddled with debt, our future physicians deserve to be heard.
5. FEATURE ChatGPT et al? Not So Fast, Say Journal Editors
AI tools are already changing scientific publishing, but oversight is questionable and concerns abound.
6. New Expert Consensus Papers Aim to Boost Management, Outcomes in HFpEF
The decision pathway supplements HF guidelines by "walking" clinicians through diagnosis and referrals, notes Mitchell Psotka.
7. First-Ever Cardiac Surgery Trial in Women Poised to Launch: ROMA-Women
Researchers hope this "offspring" trial design offers a chance to address the entrenched under-enrollment of women in CV trials.
8. Low Use of Lead Extraction for Device-Related Endocarditis Spurs 'Call to Arms'
This shows that people are not practicing guideline-directed care, one expert says, adding that he's "not surprised but very scared."
9. Ezetimibe Plus Moderate-Dose Statins May Aid Compliance in the Elderly
This subanalysis of the RACING trial suggests older patients with atherosclerotic cardiovascular disease may do better on this regimen than on high-dose statins.
10. EHRA 2023 EPs Push for More Involvement in TAVI Heart Team Discussions
With an electrophysiologist on the team, existing conduction problems might get picked up in advance, while later ones could be better managed.
---
Find all of our news from the EHRA 2023 meeting on our conference page and stay tuned in May for TCTMD's coverage of EuroPCR, SCAI, ESC Heart Failure, European Atherosclerosis Society, European Stroke Organisation meetings. See also our top videos from April 2023:
#SoMe No More: The Pros and Cons of Quitting Twitter
Ajay Kirtane and Katie Berlacher join Shelley Wood to discuss a growing unease with the Twitterverse, despite all the educational opportunities it offers.
Beyond the Data: Why Diversity in Medicine Matters
People from different backgrounds bring fresh perspectives and solve problems differently. Mamas Mamas and Quinn Capers discuss why that's crucial for patient care.
Beyond the Data: Mental Health in Cardiology: Suffering in Silence
One in four cardiologists are struggling with mental illness. Mamas Mamas sits down with Garima Sharma and Laxmi Mehta to hear what needs to change.
On Record: What's Done, What's to Come for Go Red for Women
Harmony Reynolds and Renée Bullock-Palmer describe the gains made in tackling women's heart disease and awareness, as well as the pervasive barriers.

Shelley Wood is Managing Editor of TCTMD and the Editorial Director at CRF. She did her undergraduate degree at McGill…
Read Full Bio