My Takeaways From TCT 2017: Show Up, Keep It Civil, and Bring Your Best Self
ORBITA grabbed the headlines at TCT this year. How it was received both on-site and in the weeks that followed holds lessons for us all.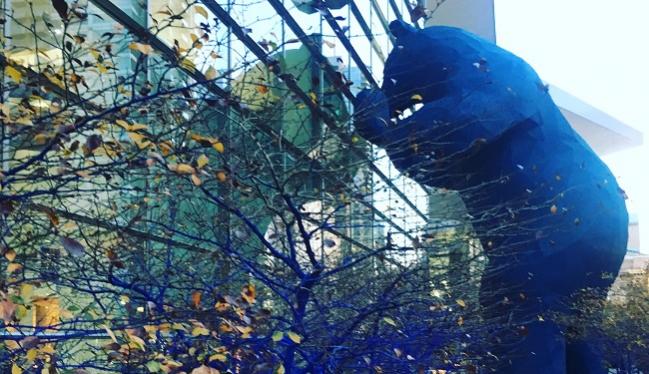 DENVER, CO—The sinking feeling I had at the close of this year's TCT meeting was that it wasn't remotely over, not by a long shot. As signage started coming down and the corridors went quiet, I and some picked-over Halloween candy were the last holdouts in the press room, with me trying to edit the last of our late-breaking stories and willing my 4-day headache to clear.
Even in that final hour, I knew that the legacy of TCT 2017 was just getting started. That's largely because the big news earlier in the week, with some exceptions, came from follow-up of trials and findings that made their major splash at previous meetings: 5-year follow-up of PROTECT AF and PREVAIL, longer-term results  from ABSORB II and III, 3-year outcomes in FAME 2, cost-effectiveness analyses from PARTNER 2A and SAPIEN 3, and a quality-of-life analysis from EXCEL.
The exceptions include CULPRIT-SHOCK, the 706-patient, multicenter trial that many believe should change guideline recommendations to avoid PCI of nonculprit lesions in patients presenting with cardiogenic shock. Other potential game changers are DAPT-STEMI and REDUCE, both trials with over 1,000 patients chipping away at the question of whether, with the latest-generation stents, dual antiplatelet therapy duration can be shortened in patients following STEMI or ACS.
The bigger reason for my premonition, of course, was ORBITA, presented in the last hours of the last day of TCT 2017. Identified well in advance as a hot-button topic—its very premise and design were provocative—ORBITA blazed through TCT's atmosphere and landed with a thud.
Weeks later, the ground is still trembling.
The trial, if you don't already know it, pitched PCI against a sham procedure in 200 patients with single-vessel, stable coronary artery disease. In a nutshell—and no controversial trial should ever be forced to wear a nutshell—improvement in exercise time 6 weeks after the procedure was no different between the PCI and sham groups.
I've spent my entire career as a medical journalist working for websites that make it easier for physicians not to take the time away from their patients and families to show up at meetings in person. Ironic, then, that ORBITA proved a perfect example of why live presentation, accompanied by face-to-face discussion, still has an important role to play in the growth and exchange of medical wisdom.
In the hours, days, and weeks post-ORBITA, I and thousands of others, it seems, have had one eye glued to the #ORBITA hashtag on Twitter, smirking or cringing at some of the barbs and mudslinging. What struck me as the sniping gained steam was that the tone seemed out of step with the respectful discussion that had accompanied ORBITA's presentation at the TCT meeting. On-site, at least, there was widespread agreement that ORBITA had pulled off something unprecedented: a sham where no sham had gone before, namely, into the coronary arteries. Also, that the investigators led by Rasha Al-Lamee, MBBS (Imperial College London, England), should be congratulated. That the trial results were provocative, but could be applied only to a subset of stable CAD patients who received exceptional care and in that setting did very well on meds. That ORBITA should serve as a reminder to optimize medical therapy if patients can tolerate it, and that this was important new information to be used in discussions with patients. The overall tone of ORBITA's reception at TCT was one of civility and discussion, openness to finding common ground—all qualities of discourse nearing extinction in today's world, where polarization has become the norm.
This kind of information exchange was very different from the timbre of the innuendo, squawks, and snide superiority of the Twitter-storm that followed. At least some of this rancor was aimed at media coverage of ORBITA and the inevitable tsunami of patient concerns that flooded physician phone lines in the ensuing days. My take—and I say this begrudgingly of my competition—is that most of the news outlets who covered ORBITA on-site did a balanced job, capturing all the angles. Other reporters, working off of the embargoed article and editorial provided by the Lancet, were more sensational and less nuanced and multifaceted. You could argue that journalists writing on-site, at an interventional cardiology meeting, might have been tinged somewhat by their environs, but I didn't see that. For TCTMD's story, Michael O'Riordan spoke to a wide range of people: the Lancet authors, but also one of the editorialists; interventionalists at TCT, but also interventional and general cardiologists elsewhere.
One of the best pieces of advice I've ever heard as a journalist is simply: show up. Don't rely on secondhand accounts; don't take your cue from the canned material available off-site. None of that compares with feeling the energy in a room and watching something with your own eyes, talking with people around you, and gathering impressions and reactions, many of which never make it into a story but have a pivotal role in shaping it.  
Physicians, too, can download presenter slides from these meetings remotely, watch videos, and read a recap from their favorite source. None of this is a good substitute for being there, on-site. Certainly much of what was being lobbed back and forth on Twitter would never have been uttered aloud had people been face to face. Surely many of the tenets of good journalism must hold true for good doctoring: check things out for yourself. Ask civil questions, listen to the answers, then listen to other answers. Don't cleave too closely to what you think you already know. Challenge what you learn, but not so much that new information can't find its way in. Also: show up. How many trips will you get around the sun? Better bring your best self.
Find all the slides, news, videos and more from TCT 2017 on our conference page.
Shelley Wood is Managing Editor of TCTMD and the Editorial Director at CRF. She did her undergraduate degree at McGill…
Read Full Bio