COVID-19: TCTMD's Daily Dispatch for August
We're curating a list of COVID-19 research and other useful content, and updating it daily.

TCTMD reporter Todd Neale is keeping up on breaking news and peer-reviewed research related to COVID-19 and will update daily. If you have something to share, tell us. All of our COVID-19 coverage can be found on our COVID-19 Hub.
August 31, 2020
A man in Nevada has become the first confirmed reinfection with SARS-CoV-2 in the United States, but the implications of these first reports of reinfections are complicated, according to a story in STAT. It was thought that even if people could get infected anew, the second bout would be less serious, but that wasn't the case for the Nevada man. 
Data out of Israel—published in the Canadian Journal of Cardiology—show that after an initial decline in acute MI hospitalizations as COVID-19 cases rose, there was a rebound driven by a "remarkable increase" in STEMI rates. "We urge healthcare policy makers and critical care providers to be mindful of the potential for acute MI rebound in the context of this COVID-19 pandemic and in future subsequent waves should they emerge," the researchers advise.
The European Commission has agreed to contribute 400 million Euros ($476 million) to a vaccine initiative—called COVAX—led by the World Health Organization (WHO), Reuters reports. The WHO aims to buy 2 billion doses of potential COVID-19 vaccines by the end of next year for use by all countries. The effort faces some obstacles.
In other vaccine news, the US Food and Drug Administration (FDA) will convene a meeting of its vaccines and related biological products advisory committee on October 22, 2020, to discuss the development, authorization, and/or licensure of COVID-19 vaccines in general.
The FDA also has broadened the emergency use authorization (EUA) for remdesivir (Gilead Sciences) to include all hospitalized adult and pediatric patients with COVID-19, without limitations according to severity of disease. The EUA issued in May applied to patients with severe disease.
A case series from Hong Kong shows that 56% of COVID-19 patients had signs of subclinical ongoing or resolving myocardial inflammation on cardiac magnetic resonance (CMR) imaging a median of 56 days postrecovery, according to findings in JACC: Cardiovascular Imaging. Of those, two-thirds had accompanying blood biomarkers of ongoing inflammation. "Thus, in COVID-19 patients deemed to have recovered, there remains a high index of suspicion of initial and ongoing myocardial inflammation, and CMR has demonstrable utility in identifying subclinical myocardial involvement post COVID-19," the authors conclude.
Most US states are not going to follow updated testing guidance from the US Centers for Disease Control and Prevention, according to a story by Reuters: "At least 33 states continue to recommend testing people who have been exposed to COVID-19 and have no symptoms, spurning guidance published by the [CDC] . . . that said testing may be unnecessary. Sixteen states did not immediately respond to requests for comment and North Dakota said it had not made a decision."
Findings in a research letter in the New England Journal of Medicine "suggest that saliva specimens and nasopharyngeal swab specimens have at least similar sensitivity in the detection of SARS-CoV-2 during the course of hospitalization."
In a study of Korean children with COVID-19, SARS-CoV-2 RNA was detected in upper respiratory samples for an average of 17.6 days overall and 14.1 days in those who were asymptomatic. In the study, published in JAMA Pediatrics, "inapparent infections in children may have been associated with silent COVID-19 transmission in the community," the authors say. An accompanying editorial discusses the limitations and potential implications of the study.
---

August 28, 2020
Both therapeutic and prophylactic anticoagulation in patients hospitalized with COVID-19 significantly reduce the risk of in-hospital mortality, as well as the need for intubation, when compared with no systemic anticoagulation, according to an observational analysis of patients treated at five New York City hospitals published in the Journal of the American College of Cardiology. The study has provided insights that have been applied to an ongoing clinical trial, called FREEDOM COVID-19, the lead author told TCTMD's Michael O'Riordan.
A surge in new COVID-19 cases on the Hawaiian island of Oahu—attributed to clusters involving parties or gatherings in private homes—prompted the state's governor and Honolulu's mayor to implement a new 2-week lockdown, which started yesterday. According to a story in the Honolulu Star-Advertiser, state health officials reported four new COVID-19 deaths and 306 new cases on the first day of the lockdown.
Children and teens with COVID-19 do indeed have less-severe disease compared with adults, UK data published in the BMJ confirm. Risk of death was low: three newborns and three teens died, but all had serious underlying conditions. Overall, 11% of children met preliminary criteria for the multisystem inflammatory syndrome in children (MIS-C) related to SARS-CoV-2 infection, although the authors say "we have provided evidence for refining the WHO case definition for MIS-C, including an association with low platelet count, fatigue, headache, myalgia, sore throat, and lymphadenopathy."
 Elevated cardiac troponin I levels are independently associated with higher rates of mortality, intubation, dialysis, and ICU transfer in patients with COVID-19, researchers report in the American Journal of Cardiology. More than one-third of patients in the study (37.5%) had elevated troponin levels.
Another study in that journal suggests that the modified CHA2DS2-VASc score, mainly used to assess ischemic stroke risk in patients with A-fib, may be help quantify the risk of in-hospital mortality and other adverse outcomes in patients with COVID-19. "Using this easily calculable score may also allow early identification of high risk COVID-19 patients and optimization of their treatment strategies; thereby reducing the risk of subsequent adverse events during hospitalization," the researchers conclude.
 A Cochrane review takes aim at rapid, point-of-care antigen and molecular-based tests for diagnosing SARS-CoV-2 infection. Antigen tests had an average sensitivity of 56.2% (with much variation) and specificity of 99.5%. Rapid molecular assays had an average sensitivity of 95.2% and specificity of 98.9%. "The findings currently have limited applicability, as we are uncertain whether tests will perform in the same way in clinical practice, and according to symptoms of COVID‐19, duration of symptoms, or in asymptomatic people," the authors say.
Three main factors appear to contribute to the high rate of COVID-19 in Latino communities in Massachusetts, according to a study in Health Affairs: the percentage of foreign-born noncitizens living the community, mean household size, and share of food service workers. These factors did not seem to explain the high rate of COVID-19 in the Black population. "That suggests that there are other factors at play that seem to be the primary drivers among those communities. We really need to try to understand all of this structural discrimination," the lead author told STAT.
---

August 27, 2020
The decision by the Centers for Disease Control & Prevention (CDC) to change its COVID-19 testing guidance is getting widespread blowback. That includes from the American Medical Association (AMA), whose president says in a statement: "Months into this pandemic, we know COVID-19 is spread by asymptomatic people. Suggesting that people without symptoms, who have known exposure to COVID-positive individuals, do not need testing is a recipe for community spread and more spikes in coronavirus. When the [CDC] updates a guidance the agency should provide a rationale for the change." A story from the New York Times delves into the controversy, and a former healthcare official from President Barack Obama's administration details his concerns on Twitter.
 Investigators who led a widely publicized cardiac magnetic resonance (CMR) study showing that COVID-19 may cause lingering cardiac damage have responded to questions raised on social media challenging their findings, TCTMD's Michael O'Riordan reports. "We are pleased to confirm that reanalysis of the data has not led to a change in the main conclusions of the study," the researchers write. The conclusion is that COVID-19 may result in lasting cardiac damage even in nonhospitalized patients. At least one outside commentator, however, remains skeptical.
The US Food and Drug Administration (FDA) has issued an emergency use authorization for a new inexpensive, rapid COVID-19 antigen test from Abbott. The BinaxNOW COVID-19 Ag Card delivers results in 15 minutes, has a sensitivity of 97.1% and specificity of 98.5%, and will be sold for just $5, according to the company. The FDA said the test, which involves nasal swabs, has a similar design to some pregnancy tests, in which the results can be read directly from the card. Abbott says it will ship tens of millions of tests in September and then produce 50 million tests per month starting in October.
In other FDA news, the agency has issued a warning about alcohol-based hand sanitizers that are being packaged in food and drink containers, increasing the risk of injury or death from accidental ingestion. "The agency has discovered that some hand sanitizers are being packaged in beer cans, children's food pouches, water bottles, juice bottles, and vodka bottles. Additionally, the FDA has found hand sanitizers that contain food flavors, such as chocolate or raspberry." 
The COVID-19 pandemic had a dramatic impact on cardiology services in the United Kingdom, a study in Open Heart confirms. "There has been a greater than 50% drop in the number of patients presenting to cardiology and those diagnosed with myocardial infarction," the researchers report. "All areas of cardiology service provision sustained significant reductions, which included outpatient clinics, investigations, procedures, and cardiology community services such as heart failure and cardiac rehabilitation."
In Circulation: Heart Failure, researchers describe several cases of cardiogenic shock and hyperinflammatory syndrome in young men with COVID-19. "The primary manifestations of COVID-19 in our patients were new-onset biventricular failure and vasoplegia that progressed to shock with multiorgan dysfunction," they write. "Strikingly, all patients were young males without baseline cardiovascular risk factors." The shock resolved following treatment with moderate-dose steroids, anticoagulation, and supportive care.
A growing number of patients who had mild cases of COVID-19 are developing long-term neurological problems, including memory and sleep disturbances, dizziness, nerve pain, and "what survivors refer to as 'brain fog,'" according to a Bloomberg story.
Four summer camps in Maine with a total of 1,022 attendees from 41 states and international locations effectively controlled the spread of SARS-CoV-2 through a "multilayered prevention and mitigation strategy," according to a study in Morbidity and Mortality Weekly Report. The approach successfully identified and isolated three asymptomatic COVID-19 cases and prevented secondary transmission. The experience "has important implications for similar congregate settings such as day camps and schools with the same age range," the authors say.
The pandemic is leaving its mark on medical education, Catherine Lucey, MD, and S. Claiborne Johnston, MD, PhD, say in JAMA viewpoint: "While many will remember the COVID-19 pandemic as a source of disruption, it is likely that it will also be viewed as a catalyst for the transformation of medical education that had been brewing for the past decade."
---

August 26, 2020
One in eight hospitalized flu patients has "sudden, serious heart complications," providing yet another reason to get a flu shot, according to a study in the Annals of Internal Medicine. The senior author, from the Centers for Disease Control and Prevention (CDC), told TCTMD's Caitlin Cox this is even more important this year, "not only to reduce the individual patient's risk from flu, but also to help lessen the burden on the nation's healthcare system during the unprecedented COVID-19 pandemic."
Confirming prior studies mostly from Chinese populations, an Italian analysis in JAMA Cardiology shows that elevated cardiac troponin levels are associated with increased in-hospital mortality and complications like heart failure, sepsis, acute kidney failure, multiorgan failure, pulmonary embolism, delirium, and major bleeding in patients with COVID-19.
As reported by NBC News, the CDC says people who have been within 6 feet of someone with COVID-19 for at least 15 minutes do not necessarily need to be tested for infection if they don't have symptoms. Exceptions are if "you are a vulnerable individual or your healthcare provider or state or local public health officials recommend you take one," the guidance now states.
The shelter-in-place order in Georgia was associated with a drop in weekly visits to the diuresis clinic by patients with heart failure (HF), with a return to normal after reopening, researchers report in Heart & Lung. "With COVID-19 cases on the rise, healthcare systems need to be prepared for changing patterns of resources utilization by patients," they write. "Whether there will be a 'rebound' effect with a surge in outpatient HF visits or need for IV diuresis amid this rise in COVID-19 cases remains to be seen. Furthermore, the long-term impact of delayed or deferred HF care are unclear."
Physical distancing rules established during the ongoing COVID-19 pandemic—such as keeping 6 feet apart to prevent spread of SARS-CoV-2—are not based on solid ground, experts argue in the BMJ. "Instead of single, fixed physical distance rules, we propose graded recommendations that better reflect the multiple factors that combine to determine risk," they write. "This would provide greater protection in the highest-risk settings but also greater freedom in lower-risk settings, potentially enabling a return towards normality in some aspects of social and economic life."
Data from 28 children's hospitals across the United States through May 29, 2020—published in JAMA Pediatrics—indicate that among 33,041 children presenting for care without COVID-19 symptoms, 250 were positive for SARS-CoV-2, amounting to a pooled prevalence of 0.65%. Asymptomatic infection in children was strongly associated with the weekly incidence of COVID-19 in the general population, which "provides a simple means for institutions to estimate local pediatric asymptomatic prevalence from the publicly available Johns Hopkins University database," the study authors say.
In Morbidity and Mortality Weekly Report, researchers describe how Kentucky generates an indicator monitoring report to allow for systematic assessment of the state's mitigation, response, and reopening efforts. "State and local health departments in other jurisdictions might benefit from implementation of systematic indicator monitoring to guide decision-making," they say.
 Ocular manifestations are common in children with lab-confirmed COVID-19, according to data from Wuhan Children's Hospital in China published in JAMA Ophthalmology. Of 216 pediatric patients treated there, 22.7% had various ocular issues, most commonly conjunctival discharge, eye rubbing, and conjunctival congestion. The symptoms were typically mild, and the children improved or recovered.
---
August 25, 2020
Researchers from the University of Hong Kong have confirmed the first case of COVID-19 reinfection in a 33-year-old man who developed the disease again 4-and-a-half months after the first infection, according to multiple media outlets including the South China Morning Post. In the preprint, which has reportedly been accepted for publication in Clinical Infectious Diseases, the authors describe the implications: "First, it is unlikely that herd immunity can eliminate [the pandemic], although it is possible that subsequent infections may be milder than the first infection, as for this patient. COVID-19 will likely continue to circulate in the human population as in the case of other human coronaviruses."
Two additional patients, in Belgium and the Netherlands, have also been confirmed to have been reinfected with SARS-CoV-2, Reuters reports.
To get a sense of what the future might look like, Helen Branswell of STAT spoke with experts about how we might develop immunity to COVID-19. "In a time of uncertainty, the scenarios they sketched were actually hopeful, even if the relief most envisage is not immediately around the corner," she writes. One expert, for instance, predicted that we will not be wearing masks to protect against SARS-CoV-2 in 2 or 3 years.
For now, however, wearing masks is important as the pandemic continues, US National Institutes of Health (NIH) Director Francis Collins, MD, PhD, underscores in a blog post. "Reminding others that 'masks save lives' isn't just sound advice," he writes. "It's a scientific fact that wearing one in public can help to slow the spread of SARS-CoV-2."
US Food and Drug Administration (FDA) Commissioner Stephen Hahn, MD, defended the decision to issue an emergency use authorization for convalescent plasma as a COVID-19 treatment, which some have questioned as politically motivated. On Twitter, Hahn wrote that "the decision was based on significant data from the Mayo Clinic and other reliable sources plus a century of experience with convalescent plasma." He added, "We at FDA do not permit politics to enter into our scientific decisions."
A study published recently in the Journal of Pediatrics showed that children with confirmed SARS-CoV-2 infection, many of whom had no symptoms, had a nasopharyngeal viral load that was significantly higher than that seen in adults hospitalized with severe COVID-19. "The policy makers, the people who were setting up the rules for how schools will safely be started, need to take this into consideration," the lead author told radio station WBUR. "And they need to consider enforcing mask-wearing, social distancing, taking advantage of remote learning when possible—pretty simple measures that can be done to make reentry into schools safer."
Internet searches suggestive of acute anxiety shot up in the early days of the COVID-19 pandemic, researchers report in JAMA Internal Medicine. They have since fallen back to normal levels, "perhaps because Americans have become more resilient to the societal fallout from COVID-19 or because they had already received whatever benefit they could from searching the Internet," the authors say.
The COVID-19 outbreak in Beijing, China, was associated with a 91% year-over-year drop in pediatric outpatient visits for notifiable infectious diseases, including influenza and others, at a single university hospital, according to a study in JAMA Network Open. That could have been related to public health control measures or guardian fear of contracting COVID-19 in the hospital, the authors say.
In a JAMA research letter, researchers describe the time course of a second outbreak of COVID-19 that began in Beijing in June. It "was rapidly detected and contained, based on lessons learned from the Wuhan outbreak," the investigators write. "The findings highlight the benefit of highly sensitive surveillance, immediate response, and rapid containment."
---
August 24, 2020
 Over the weekend, the US Food and Drug Administration (FDA) issued an emergency use authorization for convalescent plasma as a treatment for COVID-19. The Infectious Diseases Society of America (IDSA) responded cautiously to the news, saying "we lack the randomized controlled trial data we need to better understand its utility in COVID-19 treatment" and calling for further study "before authorizing its wider use in patients with COVID-19." Similarly, the World Health Organization (WHO)'s chief scientist characterized studies of convalescent plasma as "still very low-quality evidence," Reuters reports.
The FDA is also alerting healthcare workers and facilities that use of protective barrier enclosures without negative pressure when caring for patients known or suspected to have COVID-19 may increase health risks for both patients and workers, based on preliminary studies. The agency is revoking the current umbrella emergency use authorization for passive protective enclosures that was issued in May.
A poll from Piplsay indicates that most Americans are wary about Russia's Sputnik V COVID-19 vaccine, with 37% saying the news does not provide them comfort until efficiency of the vaccine is proven and another 30% saying they don't trust it at all. When asked how interested they would be to get a proven COVID-19 vaccine, 51% said they would be very interested, 22% said they were not sure, and 27% said they were not very interested or not interested at all.
As seen in other parts of the world, the number of STEMIs dropped as the COVID-19 outbreak raged in China, particularly in the province of Hubei, where case numbers swelled following the emergence of SARS-CoV-2 in Wuhan. At the same time, in-hospital STEMI outcomes deteriorated, according to a study in the Journal of the American College of Cardiology.
Lower LVEF is strongly associated with an increased risk of inpatient mortality among patients hospitalized with COVID-19, a study in the Journal of the American Society of Echocardiography suggests. Most deaths in the study, however, were from noncardiovascular causes.
Travel guidelines from the Centers for Disease Control & Prevention (CDC) no longer call for a 14-day quarantine for people returning from international destinations or areas with a high concentration of COVID-19 cases, a story in USA Today highlights. The guidance now states: "Follow state, territorial, tribal, and local recommendations or requirements after travel."
A modeling study in PNAS indicates that the number of unobserved SARS-CoV-2 infections in the United States by March 12, 2020—the day before a national emergency was declared—could have ranged anywhere from the hundreds of thousands to more than 1 million. "This result, considered together with extensive presymptomatic and asymptomatic transmission of SARS-CoV-2, suggests that the United States was well past the possibility of containment by [that date]," the authors say.
A study in Morbidity and Mortality Weekly Report shows limited secondary transmission of SARS-CoV-2 in childcare programs in Rhode Island in June and July after a nearly 3-month closure of those facilities. "Possible secondary transmission was identified in four of the 666 programs that had been allowed to reopen, all in the last 2 weeks of July, when community transmission in Rhode Island increased," the researchers report.
---
August 21, 2020
In a randomized trial of patients with moderate COVID-19, those who received a 5-day course of remdesivir (Gilead Sciences) were more likely to have a better clinical status on day 11 compared with those who received standard care, although "the difference was of uncertain clinical importance," researchers report in JAMA. No benefit was seen with a 10-day course of the antiviral.
Lower use of influenza vaccine among people from racial/ethnic minority groups in the United States is particularly concerning as autumn approaches, when both flu and SARS-CoV-2 are expected to be circulating, researchers from the US Centers for Disease Control & Prevention (CDC) say in a JAMA viewpoint. "Increasing the uptake of influenza vaccination this season will help ameliorate the compounding of illness and healthcare system stress caused by the additional circulation of another potentially life-threatening viral respiratory disease," they write. "Clinicians should strongly recommend influenza vaccination to all patients throughout the season, and should administer influenza vaccine in their offices whenever possible."
A "meta-summary" of cases of COVID-19-induced myocarditis published in Heart & Lung showed that the relatively rare condition was associated with ECG, cardiac biomarker, and echocardiographic changes, with potentially lethal consequences; 27% of patients died.
Tracking what people search for on Google may provide insights into the spread of infectious diseases like COVID-19, a study in Mayo Clinic Proceedings suggests. "For the United States, Google Trends data was highly correlated with cases of COVID-19 on a state-by-state basis and could potentially be used to predict new areas of outbreak and possible high-impact zones as the disease progresses," the researchers say.
A research letter in the Journal of the American Society of Echocardiography indicates that simulation training is sufficient to assess cardiology fellows' performance of transthoracic echocardiography. "Given the challenges of the COVID-19 era that may extend into the foreseeable future, simulation may offer an alternative method of training and assessment without sacrificing valuable time in fellowship training and with minimal risk of exposure," the authors write.
A study in PNAS based on data from five counties in Georgia highlights the contribution of superspreading to the pandemic, particularly in rural areas. Moreover, people younger than 60 appear to be more likely to be superspreaders than their older counterparts.
 Another study in PNAS, out of Germany, suggests that mandatory mask policies have advantages over voluntary ones. A mandatory policy "increased actual compliance despite moderate acceptance," whereas an experiment indicated "that a voluntary policy would likely lead to insufficient compliance, would be perceived as less fair, and could intensify stigmatization."
Shifting away from discussions of mask wearing as a medical intervention may help uptake, researchers argue in the BMJ: "Given that social practices are deeply held and passionately defended, we hypothesize that uptake of face coverings is likely to be advanced by downplaying the medical narrative about 'standards,' 'donning and doffing,' 'decontamination,' and 'risk.' For successful uptake, face coverings need to be grounded in the social and cultural realities of affected communities."
Mass COVID-19 testing gives a much better idea about the prevalence of disease in US prisons and jails than does symptom-based testing, according to a study in Morbidity and Mortality Weekly Report. Broader testing resulted in a median 12.1-fold increase in the number of cases detected compared with symptom-based testing alone, which has implications for transmission control.
---

August 20, 2020
A sweeping meta-analysis combining more than 77,000 hospitalized COVID-19 patients from around the world—published in PLOS One—confirms that a significant proportion have cardiovascular symptoms or develop cardiovascular complications postinfection, and shows that both are associated with a higher risk of dying, TCTMD Managing Editor Shelley Wood reports. "It's a disease that is linked with heart disease, that's for sure," the senior author said.
At two centers in London, England, there was a reduction in heart failure hospitalizations and an increase in in-hospital mortality, according to a study in the European Journal of Heart Failure. "Further studies are required to investigate the predictors of these adverse outcomes to help inform potential changes to the management of HF patients while some constraints to usual care remain," the authors say.
The US Food and Drug Administration (FDA) was preparing to issue an emergency use authorization (EUA) for convalescent plasma to treat COVID-19, but top health officials, including Francis Collins, MD, PhD, and Anthony Fauci, MD, stepped in before it could, according to the New York Times. They argued that the evidence was not strong enough to support the move.
In other FDA news, the agency issued the third EUA for a diagnostic COVID-19 antigen test, this one for the LumiraDx SARS-CoV-2 Ag Test.
On The Conversation, infectious disease doctor Monica Gandhi, MD, explains how masks not only slow the spread of SARS-CoV-2 but might also reduce the severity of illness if people do get infected. "When you wear a mask—even a cloth mask—you typically are exposed to a lower dose of the coronavirus than if you didn't," she writes. "Both recent experiments in animal models using coronavirus and nearly a hundred years of viral research show that lower viral doses usually means less severe disease."
Among patients with large acute ischemic strokes, those who presented during the COVID-19 pandemic had more severe events than those who presented in 2019, a study in Stroke shows. The rate of successful recanalization did not differ between the two time periods, although in-hospital mortality was much higher in 2020 (41.7% vs 11.8%). "Given the massive number of infected patients, concerns should be raised about the coming neurovascular impact of the pandemic worldwide," the researchers warn.
American Indian and Alaska Native people are disproportionately affected by the COVID-19 pandemic, data in Morbidity and Mortality Weekly Report confirm. The incidence of lab-confirmed disease was 3.5 times higher in this group than in non-Hispanic whites.
Breast milk from women with confirmed SARS-CoV-2 infection does not seem to be a source of infection for infants, a JAMA research letter suggests. "Although SARS-CoV-2 RNA was detected in one milk sample from an infected woman, the viral culture for that sample was negative," the investigators report.
In a New England Journal of Medicine perspective, doctors highlight the importance of the Affordable Care Act during the COVID-19 pandemic: "In the current context of millions of Americans losing their jobs and an ongoing pandemic, overturning the ACA would most likely be devastating to patients, clinicians, hospitals, and state economies. The very virus that has brought about record unemployment levels is the same agent that makes health insurance—and the new options created under the ACA—more important than ever."
 
---
August 19, 2020
 COVID-19 has affected out-of-hospital cardiac arrest response and outcomes, at least in two US communities in Oregon and California with low SARS-CoV-2 infection rates, data in JACC: Clinical Electrophysiology show. During the pandemic, there were declines in delivery of CPR and use of automated external defibrillators. EMS response time increased, and survival to hospital discharge fell.
Numerous reports have highlighted the greater impact of the COVID-19 pandemic in Americans from racial/ethnic minority groups, but a study of 92 hospitals in 12 states—published in JAMA Network Open—shows that there was no difference in in-hospital mortality between Black and white patients after adjustment for various potential confounders. Together with prior studies, "these findings suggest that while Black US residents may be at higher risk of contracting COVID-19 and represent a disproportionate share of COVID-19 death, mortality for those able to access hospital care does not differ from white patients," the authors say.
In contrast to a recent experimental study suggesting that using neck gaiters might be worse than wearing no mask at all, new research detailed in the New York Times indicates that they perform as well as other cloth masks. A slide set with the results can be found here. "I've been recommending neck gaiters, and my kids wear neck gaiters," one of the researchers involved in the study said. "There's nothing inherent about a neck gaiter that should make it any worse than a cloth mask. It comes down to the fabric and how well it fits."
The next installment of the American College of Cardiology's free Summer COVID-19 Education Series, which will take place Thursday, August 20, at noon ET, will address "the critical role advocacy has played in ensuring patient and clinician safety, reducing administrative burdens, and expanding access to services like telehealth," as well as policy efforts that will be needed after the pandemic.
Levels of neutralizing antibodies varied substantially in Chinese patients who recovered from mild COVID-19, according to a study in JAMA Internal Medicine. Levels peaked from day 10 to 15 after disease onset, and they were higher in men than in women both at discharge and at follow-up. "Further research is needed to understand the clinical implications of differing neutralizing antibody titers for protection against future infection," the authors say.
Mitral annular plane systolic excursion (MAPSE) measured with transthoracic echocardiography is an early marker of mortality in patients with severe COVID-19, researchers report in the Journal of the American Society of Echocardiography.
Left and right myocardial systolic function by speckle-tracking echocardiography (STE) is abnormal in about 40% of patients with COVID-19 and is strongly associated with mortality and the need for intubation, according to a study in JACC: Cardiovascular Imaging.
 More and more colleges are cancelling in-person classes as cases of COVID-19 crop up on their campuses. The University of North Carolina at Chapel Hill, Notre Dame University, and Michigan State University have gone that route in recent days, Bloomberg reports.
Infective endocarditis (IE) might be getting overlooked during the pandemic, another study in JACC: Cardiovascular Imaging suggests. At two centers in Belgium and France, IE diagnoses dropped by one-third and outcomes worsened—rates of cerebral embolism and in-hospital mortality increased relative to 2019. "Disregarding any SARS-CoV-2 coinfection, the patient with IE should be oriented towards an appropriate treatment pathway, based on detailed clinical evaluation and alternative diagnostic methods, decreasing this unacceptable mortality rate," the researchers conclude.
---

August 18, 2020
 Due to "striking similarities," researchers are advocating "for considering the spectrum of COVID-19-associated cardiovascular complications as a continuum which includes both" the multisystem inflammatory syndrome in children (MIS-C) and a similar myocarditis-like syndrome in adults. "These two syndromes are being reported as distinct entities, but they have several overlapping clinical features, which suggests that these conditions may be due to related pathophysiology in two different age groups," the authors say in Circulation.
An official from the World Health Organization (WHO) said Tuesday that younger adults are driving the spread of SARS-CoV-2, Reuters reports. "The epidemic is changing," WHO Western Pacific regional director, Takeshi Kasai, said. "People in their 20s, 30s, and 40s are increasingly driving the spread. Many are unaware they are infected." He added that "this increases the risk of spillovers to the more vulnerable."
Researchers found "oscillatory patterns in the daily reported new [COVID-19] cases and deaths with a periodicity of approximately 1 week for the US, Germany, Canada, Italy, Brazil, and the United Kingdom," a study in JAMA Network Open shows. It could be related to more testing on certain days of the week or epidemiological or social factors that result in increased transmission on certain days, the authors say.
 As seen elsewhere, the number of weekly out-of-hospital cardiac arrests spiked during the COVID-19 pandemic in Denver, CO, according to data in JACC: Cardiovascular Interventions. "Unfortunately, during this time frame, COVID-19 testing was not widely available, but it is interesting to note that the excess in OHCA was greater than the number of patients who died with COVID-19 diagnoses during the same time frame," the researchers write.
The US Food and Drug Administration (FDA) is warning clinicians about the risk of inaccurate results with the Thermo Fisher Scientific TaqPath COVID-19 Combo Kit, which detects SARS-CoV-2 in respiratory specimens. There are issues involving both the test kit and the interpretive software. "Healthcare providers should consider positive results in combination with clinical observations, patient history, and epidemiological information," the agency says.
Researchers explored the relationship between lung and cardiac point-of-care ultrasound (POCUS) findings and COVID-19 outcomes among patients presenting to New York hospitals, finding that patients who died or required mechanical ventilation had a reduced LVEF. "POCUS may have utility in patients with suspected COVID-19 cardiac complications, by excluding cardiac involvement or triggering transthoracic echocardiography or CT if POCUS imaging is insufficient," the authors conclude in the Journal of the American Society of Echocardiography.
A study of community health workers in Chennai, India, published in JAMA, supports the effectiveness of face shields to prevent spread of SARS-CoV-2. After adoption of the shields, no workers developed asymptomatic or symptomatic infection. "The face shields may have reduced ocular exposure or contamination of masks or hands or may have diverted movement of air around the face," the researchers say.
In Utah, 58% of workplace outbreaks of SARS-CoV-2 were in three sectors: manufacturing, wholesale trade, and construction. Hispanic and nonwhite workers accounted for 73% of workplace-related cases, despite making up only 24% of workers in the affected sectors, according to the study in Morbidity and Mortality Weekly Report.
A research letter in JAMA Internal Medicine also highlights the well-known racial disparities at play during the COVID-19 pandemic. Across 12 US states, the share of COVID-19 hospitalizations of white patients was smaller than their share of the overall state population, with the reverse true for Black patients.
---

August 17, 2020       
Accumulating research indicates that even mild COVID-19 infections may provide lasting immunity to future infections, according to a story in the New York Times. "This calls for some optimism about herd immunity, and potentially a vaccine," one expert said.
An attempt to 'disentangle' body mass index from other comorbidities, risks factors, and social determinants of health in the context of COVID-19, published in the Annals of Internal Medicine, has shown that obesity plays a unique and "profound role" in the risk of dying, distinct from other risk factors, particularly for men and younger patients, TCTMD Managing Editor Shelley Wood reports. "Our findings . . . reveal the distressing collision of two pandemics: COVID-19 and obesity," the authors say.
Reuters reports that scientists from the US government have started to make a SARS-CoV-2 strain that could be used in human challenge trials of vaccine candidates: "US officials organizing the fight against the pandemic have been under pressure from advocacy groups such as 1 Day Sooner and others that see challenge trials as a way to speed up tests of a COVID-19 vaccine. Most vaccine trials rely on inadvertent infection, which can take time to occur."
Preliminary data looking into the benefits of statins—in the form of a meta-analysis of four studies with nearly 9,000 patients—suggests they may reduce the risk of fatal or severe illness in patients infected with the virus, TCTMD's Michael O'Riordan reports. Any true effects, and indeed whether they exert direct benefit or merely help to mitigate cardiovascular disease as a risk factor for COVID-19, needs to be established in randomized trials, experts say.
Over the weekend, the US Food and Drug Administration (FDA) issued an emergency use authorization for a diagnostic saliva test from the Yale School of Public Health, the fifth test authorized that uses saliva samples. "SalivaDirect does not require any special type of swab or collection device; a saliva sample can be collected in any sterile container. This test is also unique because it does not require a separate nucleic acid extraction step," the agency explained.
The FDA also has provided a list of medical device shortages during the COVID-19 public health emergency, and it will be continually updated as the pandemic progresses.
 A meta-analysis in the American Journal of Cardiology suggests that anticoagulation use does not impact mortality risk in patients with confirmed COVID-19 (risk ratio 1.17; 95% CI 0.87-1.57). Heparin was used in half of the studies, whereas the type of agent was not specified in the rest. "Decision to start anticoagulation in patients with COVID-19 should be individualized based on the risks and benefits," the authors conclude.
The combination of abnormal respiratory vital signs and ECG findings at presentation to the emergency department has prognostic value in patients with COVID-19, according to findings in Mayo Clinic Proceedings. The presence of atrial fibrillation/flutter, RV strain, or ST-segment abnormalities was associated with a greater risk of death or mechanical ventilation at 48 hours. Patients with both ECG and respiratory vital sign abnormalities had a 31% rate of that combined outcome, compared with 5% in those without them.
A propensity-matched analysis in the American Journal of Gastroenterology suggests that use of famotidine, an antacid, in patients hospitalized with COVID-19 is associated with lower rates of in-hospital mortality and a composite of death or intubation, as well as lower levels of various serum markers for severe disease, consistent with some other preliminary evidence of a potential benefit. Additional studies are needed.
From March 8 to July 15, 2020, roughly one-quarter of US counties were considered "hot spots" for COVID-19 activity for at least 1 day, according to a study in Morbidity and Mortality Weekly Report. These counties are home to about 80% of Americans. Another study in MMWR confirms that underrepresented racial/ethnic groups are being disproportionately affected by the pandemic in these hot spots.
A study in JAMA Network Open indicates that "that ICD-10 codes lack sensitivity and have poor negative predictive value for symptoms associated with COVID-19"—including fever, cough, and dyspnea. "This inaccuracy has implications for any downstream data model, scientific discovery, or surveillance that relies on these codes," the authors say.
 There was no association between the number of face-to-face appointments and the rate of SARS-CoV-2 infection among a sample of pregnant women in the Boston area who made frequent in-person visits to a healthcare setting and underwent universal testing for SARS-CoV-2 infection. The findings, write the authors in a JAMA research letter, suggest that "in-person healthcare visits were not likely to be an important risk factor for infection and that necessary, in-person care can be safely performed."
---

August 14, 2020
Be ready to face cardiac arrhythmias in critically ill COVID-19 patients and monitor for any heart rate effects of drug treatment, and be aware that arrhythmias may stem from cardiac complications rather than being caused by the virus itself. Those are some of the key messages from a new review summarizing what's known about the potential mechanisms and manifestations of cardiac arrhythmias in the setting of COVID-19, TCTMD Managing Editor Shelley Wood reports.
The American Heart Association (AHA) has released an overview of what is known about COVID-19-related heart damage. As AHA President Mitchell Elkind, MD, says: "The need for additional research remains critical. We simply don't have enough information to provide the definitive answers people want and need."
The United Kingdom has signed a deal with Janssen and Novavax to acquire 90 million doses of a future COVID-19 vaccine, BBC News reports. The UK has now placed orders for 340 million doses of six still-experimental vaccines.
 To provide a "frame of reference for the historic levels of excess mortality currently being observed during the [COVID-19] pandemic," researchers compared what happened in New York City during the 1918 flu pandemic versus the current situation. As they report in JAMA Network Open, "the absolute increase in deaths over baseline (ie, excess mortality) observed during the peak of 1918 H1N1 influenza pandemic was higher than but comparable to that observed during the first 2 months of the COVID-19 outbreak in New York City." Because of lower baseline levels in recent years, however, the relative increase in deaths was greater with COVID-19.
Among patients who have both COVID-19 and CVD, those who are considered critical have a higher average body mass index and increased neutrophil/lymphocyte ratio, C‐reactive protein, procalcitonin, fibrinogen, and D‐dimer at admission compared with those who are noncritical, according to data out of Wuhan, China, published in the Journal of the American Heart Association. Overall, the all-cause mortality rate was 19.26%.
In Mayo Clinic Proceedings, researchers call into question the exclusion of older patients in many COVID-19 trials considering that they're the hardest hit by the disease. "We urge trialists to be inclusive of older patients in order to generate clinically-relevant evidence," they write.
Henry Ford Health System's request for an emergency use authorization for hydroxychloroquine to treat COVID-19 has been denied by the US Food and Drug Administration (FDA), the Detroit Free Press reports. The request had been made after Henry Ford researchers published an observational study suggesting that the drug used alone or in combination with azithromycin might reduce mortality in hospitalized patients.
The pandemic is indeed taking a toll on people's mental health. In surveys conducted at the end of June, many US adults (40.9%) reported at least one adverse mental or behavioral health condition, including anxiety/depression symptoms (31%), trauma/stressor-related disorder symptoms related to the pandemic (26%), substance use to cope with the pandemic (13%), and serious consideration of suicide (11%). "The public health response to the COVID-19 pandemic should increase intervention and prevention efforts to address associated mental health conditions," researchers write in Morbidity and Mortality Weekly Report.
An interim analysis of two early-phase trials of an investigational inactivated whole-virus COVID-19 vaccine in China showed that "patients had a low rate of adverse reactions and demonstrated immunogenicity," researchers report in JAMA. Mark Mulligan, MD, details the limitations in an editorial, saying that "additional follow-up in the ongoing phase I/II studies, and ultimately a phase III efficacy trial, would be required to address [them]."
A second surge of COVID-19 cases at the Houston Methodist system in Texas saw a shift toward a population that was younger and predominantly Hispanic and that had lower socioeconomic status, a reduced comorbidity burden, and lower rates of ICU admission and in-hospital mortality compared with the initial peak. "The demographic and socioeconomic shift may reflect return to work and relaxation of COVID-19 transmission mitigation practices," the authors write in JAMA.
---

August 13, 2020
Using a minimalist approach to TAVR with the aim of discharging patients within 24 hours is especially important in the COVID-19 era, experts told TCTMD. "In the current COVID pandemic, centers are going to be under pressure for resources, and so showing that they can still provide essential cardiovascular care by having a very short length of stay [and] minimal use of hospital resources and also mitigating the risk of patients contracting COVID while they're in hospital is going to be key," Janarthanan Sathananthan, MBChB, said.
In the International Journal of Cardiology, researchers discuss what is known about the impact of COVID-19 in women, children, and young adults. "While publication of new data is fast and we are gaining a better understanding of COVID-19, many questions still require answers. Focus should be kept on what we are missing: pharmacological studies and vaccines," they conclude.
Janet Shapiro, MD, who directs an ICU in New York City, describes her personal experience with having COVID-19 in JAMA Cardiology: "What were the lessons of a relatively mild case for this physician-patient? COVID-19 is really, really tragic, worse than we could have ever expected. I experienced what it is to feel one's body, the difficulty of a breath, a fast heartbeat, the vagueness of feeling unwell and the fear it brings. This is what patients experience on a daily basis."
Patients with respiratory manifestations of COVID-19 "produce aerosols in the absence of aerosol-generating procedures that contain viable SARS-CoV-2, and these aerosols may serve as a source of transmission of the virus," researchers conclude in a study published as a preprint. An expert told the New York Times that this is "unambiguous evidence that there is infectious virus in aerosols," a concept that had been lacking robust supporting data.
Spread of SARS-CoV-2 before lockdowns in Wuhan, China, and Seattle, WA, may have been more widespread than previously thought, according to a study in EClinicalMedicine. "In both the Wuhan and Seattle metropolitan areas, there were likely thousands of undetected cases of COVID-19 during the first months of transmission," the researchers conclude. "The large discrepancy between confirmed cases and true prevalence of the virus highlights the difficulty of determining infection fatality rates from readily available COVID-19 data."
Interim results from a prospective, propensity score-matched study suggest that treating severe and/or critical COVID-19 with convalescent plasma may reduce mortality within 28 days, "specifically in patients transfused within 72 hours of admission with plasma with an anti-spike protein receptor binding domain titer of ≥ 1:1350," researchers report in the American Journal of Pathology.
"Precision public health" may be an important way to get COVID-19 under control, according to a JAMA viewpoint. "Careful evaluation of the validity and utility of these new technologies as applied to precision public health and their effectiveness in reducing COVID-19 cases and decreasing morbidity and mortality will be essential, along with consideration of the ethical, legal, and social implications," the authors say.
 Adding an already active 2020 Atlantic hurricane season to a pandemic that shows no signs of abating potentially creates a "double jeopardy" for US coastal residents, researchers highlight in another JAMA viewpoint. "The US has never experienced the twin risks of the COVID-19 pandemic overlaid upon climate-intensified hurricane threats," they write. "As such, much remains unknown. Emergency, public health, and healthcare professionals need to rapidly distill lessons learned from affected communities during Hurricane Hanna and with each 2020 storm and transmit best practices to their counterparts."
The US Food and Drug Administration (FDA) has expanded its hand sanitizer warnings to include potential contamination with 1-propanol, which—like methanol—can be toxic and life-threatening if ingested.
COVID-19 patients are more likely to be positive for lupus anticoagulant (LA), according to a study in JAMA Network Open. LA positivity was associated with a higher rate of documented arterial or venous thrombosis (63% vs 34%). The researchers say therapeutic anticoagulation should be considered in this population.
  A look at the first pandemic peak in the United Kingdom confirms that children are relatively unaffected. "The experience in England adds to the growing body of evidence on the limited role of children in the COVID-19 pandemic, with just over 1% of confirmed cases occurring in children," the authors say in the Archives of Disease in Childhood. A key question, however, is whether asymptomatic children are contributing to community transmission of the virus.
 
---

August 12, 2020
 US President Donald Trump announced Tuesday that the US government has reached a deal to purchase 100 million doses of Moderna's COVID-19 vaccine, which is still going through late-stage human trials, CNBC reports. The deal gives the government the option to purchase an additional 400 million doses. There are similar agreements in place with other vaccine manufacturers.
Statin therapy is associated with a lower risk of severe or fatal COVID-19 (HR 0.70), according to a meta-analysis of four studies with 8,990 patients in the American Journal of Cardiology. The researchers say additional studies are needed to confirm the findings.
When new N95 respirators are not available, expired N95 respirators with intact elastic straps and sterilized, previously used N95 respirators are the best alternatives, researchers report in JAMA Internal Medicine. Another study in that journal showed that the frequency of SARS-CoV-2 positivity among hospital workers required to wear personal protective equipment was not higher compared with the general population in that area. "Taken together, these and other emerging data suggest that surgical masks and N95 alternatives will continue to keep clinicians and healthcare workers safe," according to an invited commentary.
A perspective in the New England Journal of Medicine highlights the underrepresentation of racial/ethnic minority groups in COVID-19 clinical trials, despite the fact that these groups are disproportionately affected by the pandemic. "To provide the necessary data for generalizing efficacy and safety outcomes across racial groups, COVID-19 clinical trials must prioritize inclusion of patient populations that reflect the demographics of the ongoing pandemic, especially in the United States, and funding for scientists from underrepresented ethnic groups must be increased," the authors write.
Data out of the United Kingdom, published in PNAS, have confirmed the link between increasing body mass index and a greater likelihood of being hospitalized for COVID-19. The relationship was attenuated, however, after controlling for HDL cholesterol and glycated hemoglobin levels, "suggesting the mechanisms may involve impaired glucose and lipid metabolism."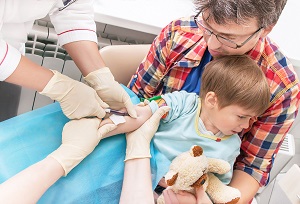 In the Journal of the American Society of Echocardiography, researchers report on the cardiac biomarker profiles and echocardiographic findings in 12 patients with the multisystem inflammatory syndrome in children (MIS-C) tied to SARS-CoV-2 infection. Elevations in high-sensitivity troponin T and NT-proBNP were seen in 75% and 82%, respectively. Echocardiographic abnormalities were seen in 75%. Overall, "our experience supports previous reports that children with MIS-C across a spectrum of illness severity appear to recover quickly with normalization of cardiac function," the authors say.
During the COVID-19 pandemic in Australia, there was a 41% reduction in hospitalizations for heart failure, a higher NYHA classification among those who were admitted, and less prescription of ACE inhibitors/ARBs, according to data in JACC: Heart Failure.
A retrospective study of 40 patients with COVID-19 who were in severe respiratory failure and supported by extracorporeal membrane oxygenation (ECMO) yielded "promising outcomes, with most patients alive and no longer receiving ventilator care and ECMO support and 73% discharged and no longer receiving oxygen," researchers report in JAMA Surgery. Mortality was 15%.
People with lingering health effects after recovering from COVID-19—so-called "long-haulers"—are organizing online to collect data on the phenomenon, according to a story in the MIT Technology Review.
Bad news for college football fans: both the Big Ten and Pac-12 conferences have canceled their 2020 seasons, although it looks like teams in the Big 12 conference will play, CBS Sports reports. The Ivy League previously can
---
August 11, 2020
Russia has become the first country to license a COVID-19 vaccine, according to President Vladimir Putin, Reuters reports. The vaccine, dubbed Sputnik V, "still has to complete final trials, raising concerns among some experts at the speed of its approval, but the Russian business conglomerate Sistema has said it expects to put it into mass production by the end of the year."
New Zealand is seeing its first cases of COVID-19 in more than 100 days, Reuters reports. The country's largest city, Auckland, is shutting down in response to four new cases, all in one family with no history of international travel.
  Not all masks are created equally, according to a study in Science Advances. Gaiter-type neck fleeces and double-layer bandanas performed worst for filtering expelled droplets during speech. In fact, wearing a gaiter-type covering was worse than going mask-less because it dispersed the largest droplets into smaller droplets. "Considering that smaller particles are airborne longer than large droplets (larger droplets sink faster), the use of such a mask might be counterproductive," the authors say.
A look at EMS activations in the United States, published in the American Journal of Cardiology, showed that there was a decrease in overall calls as well as calls for cardiac issues during the pandemic. STEMIs and stroke alerts fell across the first 4 months of 2020, whereas the incidence of ventricular fibrillation/tachycardia and asystole declined from January to March but then increased from March to April. "These data seem to confirm a decrease in the number of patients seeking care for acute cardiovascular events, a trend seen within many healthcare centers," the authors say.
The American Heart Association (AHA) has doled out an additional $400,000 for fast-tracked COVID-19 research, including projects involving SARS-CoV-2 infectivity and antiviral drug effects in cardiac and brain cells, the pathogenesis of cardiac inflammation during infection, and the viral and host factors that drive cardiac injury in COVID-19.
Two phase III trials testing experimental monoclonal antibodies for the prevention of COVID-19 are now enrolling healthy adults at risk of infection at centers across the United States, the National Institutes of Health (NIH) announced.
A JAMA viewpoint discusses how Canada has handled COVID-19, pointing to the effectiveness of various public health measures and political and public health leadership. "Whether this will continue is uncertain, but it is never too late to learn from experience and alter approaches as new evidence evolves," the authors write. "Importantly, officials need to remain humble, admit when previous strategies have not worked, and adjust policies accordingly."
Another JAMA viewpoint tackles universal masking in the United States, addressing evidence supporting population-wide mask use to reduce transmission, legal issues on the state and federal level, and the role of the Centers for Disease Control and Prevention (CDC).
In the European Heart Journal, researchers describe a case of florid aortitis following SARS-CoV-2 infection in a 71-year-old man. "Whilst the vasculitic sequelae of SARS-CoV-2 have been well documented in the pediatric population, this is to our knowledge the first reported case of adult aortitis attributed to the COVID-19 pandemic," they say.
Consistent with some prior studies, a new analysis published in IEEE Engineering Management Review shows that the impact of the COVID-19 pandemic was lower in countries where the Bacille Calmette-Guérin (BCG) vaccine against tuberculosis is mandatory at birth, "which suggests that clinical trials need to occur to determine the vaccine's efficacy."
---

August 10, 2020
 Confirming other global reports, data from six US states show a decline in acute MI hospitalizations during the early COVID-19 period followed by a steady—if modest—increase in April/May, but what's even more striking is the clear signal of worse outcomes during the later period, TCTMD Managing Editor Shelley Wood reports. The findings, published in JAMA Cardiology, support concerns that patients experiencing heart attacks during the COVID-19 pandemic delayed seeking help and ended up in more critical condition.
The United States has surpassed 5 million COVID-19 cases, according to the Johns Hopkins COVID-19 Dashboard. Coming in second and third are Brazil (more than 3 million) and India (2.2 million). Globally, there have been more than 731,000 deaths attributed to the virus.
Two studies in Stroke show that not only are the numbers of patients presenting with stroke different in the COVID-19 era compared with the time before, but also that their clinical characteristics differ, TCTMD's Caitlin Cox reports. At hospitals in New York and Connecticut, the number of patients admitted with acute ischemic stroke dropped. What's clear, the researchers stress, is that many people stayed home with stroke symptoms rather than seeking care—yet again pointing to the need to get the word out that patients shouldn't be afraid to go to the hospital.
The formula for allocating COVID-19 relief funding from the CARES Act, based on past revenue rather than current health and financial needs, left disproportionately Black counties in the lurch, researchers report in JAMA. "Policy makers should consider aligning funding with measures of need rather than revenue, which would increase both equity and economic efficiency," they write.
 The US Food and Drug Administration (FDA) has updated its temporary policies around use of alcohol-based hand sanitizers to include testing to ensure that harmful levels of methanol are not present.
Seeking to address safety concerns around any eventual COVID-19 vaccine, physician leaders from the FDA "unequivocally state that candidate COVID-19 vaccines will be reviewed according to the established legal and regulatory standards for medical products" in a JAMA viewpoint.
A modeling study in CMAJ suggests that 64.6% of Canadians will be infected with SARS-CoV-2 without any public health interventions. However, implementing high levels of testing, timely contact tracing, rapid isolation, social distancing, and restrictive measures would reduce the total attack rate to 0.2%. This "was the only scenario that consistently kept hospital and intensive care unit bed use under capacity, prevented nearly all deaths, and eliminated the epidemic," the authors write.
Though the rate of hospitalization for COVID-19 is much lower in children than in adults, roughly one-third of patients younger than 18 who are admitted with the infection require intensive care, according to data in Morbidity and Mortality Weekly Report.
Another report in MMWR shows that most cases of the multisystem inflammatory syndrome in children (MIS-C) related to COVID-19 are accompanied by features of shock, including cardiac involvement, GI symptoms, and elevated inflammatory markers. "Distinguishing MIS-C from other severe infectious or inflammatory conditions poses a challenge to clinicians caring for children and adolescents," the authors write. A new project funded by the US National Institutes of Health (NIH) aims to identify children at risk for MIS-C.
---

August 7, 2020
Viral load, which can be calculated from RT-PCR tests, may be an important tool for risk stratification, say researchers in New York City. Their prospective analysis of nasopharyngeal swab samples in 1,145 patients who tested positive for SARS-CoV-2  showed that viral load was significantly and independently lower for patients alive at the end of the study as compared with those who'd died. "To our knowledge, we are the first to report on SARS-CoV-2 viral load at diagnosis as an independent predictor of mortality in a large hospitalized cohort," Elisabet Pujadas, MD, PhD, and colleagues report in the Lancet.
 On June 8, 2020, authorities in New Zealand announced they'd moved to Alert Level 1, effectively implying the pandemic was "over." How did New Zealand manage to "eliminate" COVID-19? Some answers online in the New England Journal of Medicine today.
On NEJM.org, editors interview Harvard's Arnold Epstein, MD, about the "collateral impact" of COVID-19 on the care of other diseases and the US health system as a whole.
A retrospective study hydroxychloroquine and azithromycin use at a single hospital indicates that patients experienced a "significant and progressive increase in QTc during combination drug therapy," with one in five experiencing increases of 500 milliseconds or more. Changes were not associated with death over the short duration of the study, where mortality was already high, researchers report in JACC: Clinical Electrophysiology. Higher age, body mass index less than 30, heart failure, elevated creatinine, and troponin elevation were all predictive of larger QTc changes.
Elisabeth Mahase, writing in the BMJ, provides a simple overview of "where we are on immunity and vaccines."
There's another case report of a patient presenting late for STEMI who developed ventricular septal rupture, published in JACC: Case Reports. In the American Journal of Cardiology, investigators describe a case of extensive arterial thrombosis affecting the infrarenal abdominal aorta near the aortic bifurcation, occlusion of the left common iliac artery, internal iliac artery, and external iliac artery "with complete occlusion of the popliteal artery below the knee and its branches."
Northwell, the largest hospital system in New York State, invited all of the healthcare professionals it employs across 52 hospitals for free antibody tests, regardless of whether they'd had symptoms or a positive SARS-CoV-2 test. More than two-thirds signed up for the test and 13.7% of these people were seropositive, a JAMA research letter reports. Of the smaller subset who'd already had a positive PCR test, 6.5% had a negative antibody test.
 It's uncharacteristically impolite, but Canadians have started ratting out American license plates and in some cases damaging cars that appear to be "sneaking across the border" or detouring to tourist popular destinations instead of taking the most direct route through Canada to get to the state of Alaska, the New York Times reports. The Canadian border has been closed to Americans since March 31, 2020, unless they are dual citizens or have registered to pass through to the 49th state. Sorry.
Today's Dispatch was contributed by Shelley Wood.
---
August 6, 2020
A range of preexisting memory CD4+ T cells appear to cross-react with SARS-CoV-2 as well as with a number of common cold coronaviruses, suggesting that prior exposure to these viruses may provide some degree of immune reactivity. The study, published in Science, builds on earlier work suggesting that 40-60% of people never exposed to SARS-CoV-2 appeared to have T cells that reacted to the virus. "Having a strong T cell response, or a better T cell response may give you the opportunity to mount a much quicker and stronger response," Alessandro Sette, PhD, who led the study with Daniela Weiskopf, PhD, commented in a press release. The finding may explain, at least in part, why some people experience a milder disease course than others.  
In vaccine news, a mouse study published in Nature suggests that mice twice injected, 3 weeks apart, with the National Institutes of Health (NIH)-Moderna candidate vaccine (mRNA-1273) developed neutralizing antibodies. Later challenged with the SARS-CoV-2 virus either 5 or 13 weeks after the second injection, the animals appeared to be protected from viral replication in the lungs and nose. Novavax, meanwhile, announced top-line results from the first part of its Phase I /II trial of NVX-CoV2373 with and without an adjuvant, saying that the agent "was generally well-tolerated and elicited robust antibody responses numerically superior to that seen in human convalescent sera." 
At the same time, an editorial in the BMJ is sounding the alarm over the rush to market a COVID-19 vaccine, particularly since health authorities have expressed an interest in 'vaccines' that diminish illness severity as opposed to protecting against infection. "By setting the performance bar far lower in COVID-19 vaccine development than what would otherwise be acceptable for a new vaccine, we are also unwittingly redefining the very concept of a vaccine—from a long-term effective preventive public health tool to what could amount to a population-wide suboptimal chronic treatment," Els Torreele, PhD, warns. "This might be good for business, but could prove fatal to global public health."
The United States is the only affluent nation that has had "a severe, sustained outbreak of the virus," says the New York Times, which attempts to map the missteps.
The US Food and Drug Administration (FDA) has sent a first warning letter to New Life International and a second to Fishman Chemical of North Carolina, LLC: both companies make chloroquine phosphate for aquarium fish. "Although neither company identified in today's warning letters made claims about these products' use by people, the agency is concerned that consumers may mistake, and have mistaken, unapproved chloroquine phosphate animal drugs for the human drug chloroquine phosphate," the FDA says.
From May 1 through June 30, 2020, 15 people in the states of Arizona and New Mexico were hospitalized after ingesting hand sanitizers containing methanol, according to Morbidity and Mortality Weekly Report. Four patients remained hospitalized at the time of the study and four had been discharged with no signs of lasting harm—however, three patients were discharged with vision loss and four people had died.
Rahul K. Arora and colleagues, writing in the Lancet Infectious Diseases, describe the launch of a global SARS-CoV-2 seroprevalence dashboard called "SeroTracker." The website "systematically monitors and synthesizes findings from hundreds of global SARS-CoV-2 serological studies" and "allows users to visualize seroprevalence estimates on a world map and compare estimates between regions, population groups, and testing modalities."
A viewpoint in JAMA chronicles some of the recent attacks on public health officials in the United States, ranging from physical attacks and death threats to racist slurs and protests on the front lawns of health officers. "Amid a global pandemic that has already claimed more than 150,000 lives in the US, the nation needs strong public health leadership more than ever. Harassment of public health officials must stop."
In a second JAMA viewpoint, Hallie C. Prescott, MD, and Timothy D. Girard, MD, propose that sepsis recovery may offer some clues as to how to COVID-19 survivors might recover—and need support.
Today's Dispatch was contributed by Shelley Wood.
 
---

August 5, 2020
The US Food and Drug Administration (FDA) has granted an emergency use authorization for the Impella family of left ventricular support systems in the setting of COVID-19. The authorization, covering the Impella 2.5, CP, CP with SmartAssist, 5.0, and 5.5 with SmartAssist, specifies that the devices can be used to provide temporary LV unloading and support in patients critical-care patients who are undergoing extracorporeal membrane oxygenation treatment.
Interleukin-6 (IL-6) receptor inhibitors sarilumab and tocilizumab appear to improve outcomes in patients with severe COVID-19, particularly when administered earlier in the disease course, researchers report in the International Journal of Infectious Diseases. Among 255 patients being treated at Boston Medical Center, patients with both lower and higher oxygen requirements were given the agents, with the former group seeing lower mortality, less likelihood of intubation, and greater likelihood of hospital discharge. "Our finding that prompt IL-6 receptor inhibitor treatment prior to the onset of critical disease is associated with reduced mortality from severe COVID-19 disease can be used to guide current clinical management while the medical community awaits more definitive results from randomized controlled trials," investigators concluded.
The latest installment of the American College of Cardiology's free Summer COVID-19 Education Series, airing Thursday, August 6 at noon ET, addresses the cardiovascular impact of COVID-19 on adults and children, including possible long-term impacts. Broadcasts are free but require registration.
The COVID-19 pandemic is disproportionately affecting women in academic medicine, who have had to assume more duties at home compared with men, particularly relating to childcare, an editorial in JAMA Surgery contends. During April and May 2020, the number of papers submitted with female first authors, senior authors, and corresponding authors all dropped by 4 to 7 percentage points as compared with the same period last year. Men in those same roles, by contrast, have seen absolute increases in the numbers of papers submitted. "While an immediate solution to this problem is not available, it would behoove academic institutions, funding agencies, and societies to recognize this increased burden on female parents and develop processes to try to alleviate these pressures," the editorial concludes.
A prospective analysis of COVID-19 transmission in 15 schools and 10 day cares in Australia, published in Lancet: Child and Adolescent Health, suggests that coronavirus transmission was "extremely limited" in these settings during the first wave of the pandemic there. Stemming from a total of 16 students and 17 adult staff who first tested positive, only five (0.4%) additional secondary infections were recorded during two school terms. "COVID-19 transmission in schools appears to be considerably less than that seen for other respiratory viruses, such as influenza," lead investigator Kristine Macartney, MD, is quoted in a press release.
 Also in Lancet: Child and Adolescent Health, a modelling study attempts to quantify how much testing and contact tracing would be warranted to prevent a second wave of COVID-19 in the United Kingdom across different school reopening scenarios. "To prevent a second COVID-19 wave, relaxation of physical distancing, including reopening of schools, in the UK must be accompanied by large-scale, population-wide testing of symptomatic individuals and effective tracing of their contacts, followed by isolation of diagnosed individuals," Jasmina Panovska-Griffiths, DPhil, and colleagues conclude.
Today's Dispatch was contributed by Shelley Wood.
---

August 4, 2020
One of the most baffling questions of the COVID-19 pandemic has been: why do some patients get so sick when others do not? Investigators led by Katie-May McLaughlin, writing in Diagnostics, believe they may have found a "missing link" in transferrin. The glycoprotein, selected from 200 candidate factors, is procoagulant, increases with age, occurs at higher concentrations in men than women, and is higher in SARS-CoV-2-infected cells. "Transferrin warrants further examination in ongoing clinic-pathological investigations," they conclude.
One-third of patients positive for COVID-19 presenting with STEMI symptoms have angiographically normal coronary arteries; Takotsubo, myocarditis, microthrombi, and other triggers have all been well-documented. Writing in an early view publication in Catheterization and Cardiovascular Interventions, Fernando Rivero MD, and colleagues present a case of coronary spasm in patient with SARS-CoV-2 infection, using optical coherence tomography and invasive vasospasm to confirm the mechanism of injury.
An interview-based study of home healthcare workers in the five boroughs of New York City found that workers felt that their frontline work was "invisible" and risky—yet the training, protective supplies, and support materials they received varied widely—and that they needed to make "difficult trade-offs" between their work and personal lives. In JAMA Internal Medicine, an accompanying editorial notes that home-care workers are "underpaid and overwhelmingly women of color" doing critical work in the community. "Ultimately, we need to recognize that home health worker disparities are the result of structural racism and that this problem can be addressed through structural reforms," its authors argue. "Just as COVID-19 has accelerated other aspects of medical and social progress, it is time to use the pandemic as an opportunity to engage in social justice for home-care workers, recognizing the value of their work by investing in their health and financial security."
Despite the proliferation of commercial assays for detecting SARS-CoV-2 antibodies, their presence "has not yet been proven to confer meaningful or durable immunity to reinfection," concludes a comprehensive, multisociety review published in CMAJ. Until more research can establish a link between immunity and antibodies, "serological testing should not be used to guide individual decisions about personal or occupational exposures, use of personal protective equipment and physical distancing," the authors conclude.
Meanwhile, the US Food and Drug Administration (FDA) has issued new emergency use authorizations for two new antibody tests that are the first to display "an estimated quantity of antibodies present in the tested individual's blood." While not precise measurements, the results can help estimate the amount of antibodies produced in a given patient. In all, the FDA has authorized 198 COVID-19 tests to date: 161 molecular tests, 35 antibody tests, and 2 antigen tests, a press release notes.
An automated, web-based, symptom monitoring tool (Sara Alert; Mitra), which was introduced due to resource and staffing constraints by the Maine Center for Disease Control and Prevention to alert people that they'd been in contact with COVID-19, has been well-received: most of the people (96.4%) contacted by the system agreed to automated symptom monitoring, according to a study in Morbidity and Mortality Weekly Report. Of 1,622 enrolled, 11.7% ultimately developed COVID-19. "Automated tools, available in multiple languages and formats, might improve contact tracing programs and reduce resource needs, including staffing," the authors conclude.
Today's Dispatch was contributed by Shelley Wood.
---

August 3, 2020
The pandemic has had a significant impact on active non-COVID-19 clinical research trials. In a paper published in the Journal of the American College of Cardiology, data from ClinicalTrials.gov show that 9% of all trials were reported as stopped and that the number halted per month increased significantly with time.
Over a 10-day period in June 2020, 44% of staff and campers at an overnight camp in Georgia tested positive for SARS-CoV-2—the kids hadn't been required to wear masks. "Asymptomatic infection was common and potentially contributed to undetected transmission, as has been previously reported," researchers write in MMWR.
Under the Rapid Acceleration of Diagnostics initiative, the National Institutes of Health (NIH) is giving nearly $250 million to seven companies currently working on lab-based and point-of-care testing for COVID-19. In a news release, the NIH said the efforts of these companies, which range from small start-ups to large publicly held organizations, will exponentially increase the nation's testing capacity over the next few months.
In the United States and the United Kingdom, front-line healthcare workers have a threefold greater risk compared with the general population of testing positive for COVID-19, according to a study in the Lancet Public Health. The researchers say the risk "was especially high among Black, Asian, and minority ethnic healthcare workers and individuals in direct contact with patients with COVID-19 who reported inadequate [personal protective equipment (PPE)] availability or were required to reuse PPE." 
A brief report in JAMA Ophthalmology shows that despite triage systems to exclude patients with COVID-19 and enhanced cleaning protocols, viral material was found on examination room surfaces after a single day of patients being seen for eye exams.
Mandated Bacillus Calmette-Guérin (BCG) vaccination may be an effective means of reducing the spread of COVID-19, according to a paper published in Science Advances. In countries that mandate BCG vaccinations to reduce the risk of tuberculosis, the growth rate of COVID-19 cases was significantly slower than in countries without a mandate. The investigators say there is urgent need for randomized clinical trials of BCG.
Nearly 40% of older adults may have difficulty accessing telemedicine services with their physicians, according to a JAMA Internal Medicine report. In the cross-sectional study of 4,525 adults with an average age of 79 years, inexperience with technology was a primary reason for difficulty with video visits. The researchers suggest that telecommunication devices should be covered as a medical necessity, closed captioning for those with hearing impairment should be extended to virtual visits, and home visits should be considered in certain patient populations.
In the absence of a vaccine, a modeling study published in JAMA Network Open suggests that a highly specific, inexpensive screening test that would be administered every 1 to 7 days and give rapid results is needed before college campuses can safely reopen. The authors say they could not identify any circumstance under which symptom-based screening alone could sufficiently contain an outbreak among students at residential colleges.
Integrated, multilayered research efforts are needed to combat the biological and psychological mechanisms that contribute to COVID-19's psychiatric fallout. A viewpoint in JAMA Psychiatry notes that coronaviruses can cause cognitive, emotional, neurovegetative, and behavioral dysregulation that may trigger immune activation followed by depression and suicidal behavior. Efforts are needed to address various aspects of the emergent psychiatric conditions associated with the virus and its impact, its authors say. 
A study of 24 emergency departments (EDs) in Colorado, Connecticut, Massachusetts, New York, and North Carolina confirms a rapid decrease in visits beginning in early March 2020. The states saw declines in ED usage ranging from 41.5% in Colorado to 63.5% in New York. "These findings suggest that practitioners and public health officials should emphasize the importance of visiting the ED during the COVID-19 pandemic for serious symptoms, illnesses, and injuries that cannot be managed in other settings," researchers conclude in JAMA Internal Medicine.

 
---
COVID-19: TCTMD's Daily Dispatch for September

COVID-19: TCTMD's Daily Dispatch for July
COVID-19: TCTMD's Daily Dispatch for June

COVID-19: TCTMD's Daily Dispatch for May

COVID-19: TCTMD's Daily Dispatch for April

COVID-19: TCTMD's Daily Dispatch for March
Todd Neale is the Associate News Editor for TCTMD and a Senior Medical Journalist. He got his start in journalism at …
Read Full Bio