COVID-19: TCTMD's Daily Dispatch for June
We're curating a list of COVID-19 research and other useful content, and updating it daily.

TCTMD reporter Todd Neale is keeping up on breaking news and peer-reviewed research related to COVID-19 and will update daily. If you have something to share, tell us.
 
June 30, 2020
There are more reports from around the world documenting a stark rise in cardiac arrests occurring outside the hospital during the COVID-19 pandemic, but—as TCTMD Managing Editor Shelley Wood explores—it remains unclear how much the virus is to blame for triggering lethal arrhythmias.
Increases in COVID-19 cases around the United States continue to make governors nervous and are causing some to modify their reopening plans. New Jersey was set to reintroduce indoor dining this week, but that was put on hold indefinitely, as NPR reports. Across the country in Arizona, Governor Doug Ducey ordered bars, gyms, and theaters to close again, and capped the size of public gatherings at 50, in response to surging case numbers.
Two studies in the New England Journal of Medicine provide insights into the multisystem inflammatory syndrome in children (MIS-C) that has been associated with COVID-19. In one study of 186 patients identified in 26 US states, 80% of children required intensive care, 20% received mechanical ventilation, and 2% died. In the other study, which included 95 confirmed cases in the state of New York, 80% required intensive care, and two died. "There is concern that children meeting current diagnostic criteria for MIS-C are the 'tip of the iceberg,' and a bigger problem may be lurking below the waterline," an editorialist writes.
Experts provide guidance around use of heart failure remote monitoring during and after the COVID-19 pandemic in JACC: Heart Failure, touching on virtual visits, technology, guidelines, education, and policy. "Patients, clinicians, payers, regulatory bodies, and industry should all continue their efforts to move to effective remote monitoring and telehealth approaches by following principles such as those articulated above," they say. "This way, the HF community will be ready for the ongoing and subsequent consequences of COVID-19, and for the possibility of another major disruption to healthcare in the future."
Be cautious about using the term "cytokine storm" when talking about the impact of COVID-19, because it may be misleading, Pratik Sinha, MBChB, PhD, and colleagues say in JAMA Internal Medicine. "Although the term cytokine storm conjures up dramatic imagery and has captured the attention of the mainstream and scientific media, the current data do not support its use," they write. "Until new data establish otherwise, the linkage of cytokine storm to COVID-19 may be nothing more than a tempest in a teapot."
COVID-19 is not going away, and once the world enters the chronic phase of management, cardiopulmonary COVID-19 clinics should be established, argues Christopher O'Connor, MD, on the JACC: Heart Failure editor's page. "The chronic phase will consist of an everlasting number of patients with impaired functional status and quality of life that we should address as heart failure physicians with our multidisciplinary teams," he says.
According to the Wall Street Journal, the US Food and Drug Administration (FDA) will release guidance stating that, to be approved, any COVID-19 vaccine will have to be at least 50% more effective than placebo at preventing the disease.
The MIT Press and the University of California, Berkeley, are teaming up to launch a new open-access, peer-reviewed journal—called Rapid Reviews: COVID-19 (RR:C19)—to help combat misinformation in research related to the pandemic, taking aim at the deluge of preprints being released. "Using artificial intelligence tools, a global team will identify promising scholarship in preprint repositories, commission expert peer reviews, and publish the results on an open-access platform in a completely transparent process," according to a press release.
Serial testing of quarantined contacts of patients with COVID-19 was key to slowing transmission of SARS-CoV-2 in a correctional and detention facility in Louisiana, according to data in Morbidity and Mortality Weekly Report. "Testing among quarantined contacts . . . identified a high proportion of asymptomatic and presymptomatic cases that were not identified through symptom screening alone," the authors note.
---
June 29, 2020                                                                                                                
The number of deaths attributed to COVID-19 has now topped 500,000 across the globe, with more than 10.1 million confirmed cases, according to the Johns Hopkins COVID-19 Dashboard.
Surges in COVID-19 cases have halted or reversed reopening plans in certain parts of the United States. As Politico reports, the governors of both Texas and Florida ordered bars to close and imposed additional restrictions on businesses to try to get a handle on the situation.
Gilead Sciences has set the price for its investigational antiviral remdesivir: $2,340 US per patient (that's for a 5-day course). That comes in well below the $5,080 per course recommended by the Institute for Clinical and Economic Review last week, Reuters reports.
Only a handful of COVID-19 trials being conducted in Italy are designed to provide robust evidence of safety and efficacy, researchers say in the International Journal of Cardiology. Of 35 trials approved by the Italian Drug Agency, five have "a sufficiently valid design to provide reliable information on the benefit/risk profile of the proposed treatment," they write.
Bucking the trend, at least one high-volume STEMI center in the United States—Baystate Medical Center in Springfield, MA—did not see a reduction in total STEMI volume during the pandemic, according to a brief report in the American Journal of Cardiology. "One difference between Garcia et al and our findings is the fact that we evaluated STEMI volume rather than STEMI activations," the researchers report. Another paper in that journal shows that STEMI admissions also didn't decline in Taiwan, where aggressive early action was taken to control the outbreak.
In Heart Rhythm, Raul Mitrani, MD, et al say screening for residual cardiac involvement is needed in the convalescent phase for patients who recover from COVID-19-associated cardiac injury because of the potential for lingering effects over the long term. "Patients with ostensibly recovered cardiac function may still be at risk for cardiomyopathy and cardiac arrhythmias," they note.
A survey study of adolescents' behaviors during the pandemic in JAMA Pediatrics shows that most (68.9%) did not engage in pure social distancing but the vast majority were monitoring the news (89.4%) and disinfecting daily (87.8%). Those aware about the greater severity of COVID-19 were more likely to practice social distancing, disinfecting, and news monitoring. "The results of this survey study suggest that emphasizing the severity of COVID-19 and the social implications of pandemic-related behaviors may be important for teens, particularly for those who are not following preventive health behaviors or who are engaging in hoarding," the authors conclude.
In a New England Journal of Medicine perspective, Michelle Mello, JD, PhD, and colleagues discuss how to ensure uptake of vaccines against SARS-CoV-2 if/when they become available, noting that one recent poll showed that only half of Americans planned to get vaccinated. "We offer a framework that states can apply now to help ensure uptake of the vaccine when it becomes available—including consideration of when a mandate might become appropriate," they write.
A sample of wastewater from Barcelona, Spain, collected in March 2019 has tested positive for SARS-CoV-2, suggesting that the novel coronavirus could have been circulating well before it became apparent in Wuhan, China, Reuters reports. The finding needs to be confirmed and could represent a false-positive test result.
In their journal, JAMA editors discuss the process of evaluation and peer review of new research during a pandemic. Peer review is just a part of the process. "Authors must be honest; they cannot fabricate, falsify, or misrepresent data, all of which may not be detectable during review," they write. "Ultimately, though, editors, who are the final arbiters of what is published, must carefully assess the scientific and clinical aspects of the study, consider the opinions of peer reviewers and the responsiveness of authors, and exercise judgment in deciding what to publish."
Age, disability severity, and obesity are independent risk factors for severe COVID-19 in patients with multiple sclerosis, according to a study in JAMA Neurology.
Two reports in JAMA Dermatology report on dermatological manifestations of COVID-19, including pseudo-chilblain or "COVID toes," which are a "pattern of acral lesions is described as erythematous to purple purpuric macules, papules, and/or vesicles," according to an accompanying editor's note. One study showed that 29 of 71 cases of the condition were associated with SARS-CoV-2, and the other that 95 of 132 patients with acro-ischemic changes had a chilblains pattern.
The Journal of Cardiac Failure has collected all of its COVID-19 related papers here. The June issue includes nine studies related to COVID-19 and its impact on patients with heart failure.
---
June 26, 2020
A small series of autopsies from COVID-19 patients in New York confirms prior observations about severe hypercoagulability and shows the presence of platelet-rich blood clots in major organs, including the heart, TCTMD's L.A. McKeown reports. The findings, published in Lancet eClinicalMedicine, also suggest that physicians have pivoted in response to what they are learning from pathology data about thrombotic risk. Compared with just a few months ago, current autopsies show that more and more patients battling COVID-19 are being anticoagulated.
The Centers for Disease Control and Prevention (CDC) expanded the list of criteria that places people at risk for severe COVID-19, STAT reports. "The new advice frames the risk as rising with age, jettisoning earlier warnings that mainly those 65 and older faced higher risk," according to the story. "It also puts greater emphasis on the risk presented by a number of health conditions, including having a body mass index of 30 or over. Previously the warning related to people who had a BMI of 40 or over."
On Thursday, Texas Governor Greg Abbott announced that he has paused additional reopening phases in the state in response to surging COVID-19 case numbers and hospitalizations. "The last thing we want to do as a state is go backwards and close down businesses. This temporary pause will help our state corral the spread until we can safely enter the next phase of opening our state for business," he said, asking Texans to wear a mask, wash their hands regularly, and practice social distancing.
Papers in JACC: Cardiovascular Imaging cover various COVID-19-related issues that include use of a transesophageal probe to obtain transthoracic echo images on prone ventilated patients, the impact of the pandemic on imaging services, the relationship of RV function and pulmonary pressures with in-hospital mortality in patients with COVID-19 pneumonia and cardiac injury, and cardiac magnetic resonance characterization of myocarditis-like acute cardiac syndrome.
A European cohort study in the Lancet Child & Adolescent Health confirms that COVID-19 generally causes mild disease in children and infants. However, a small proportion required ICU admission (8%), mechanical ventilation (4%), and inotropic support (3%). Four children died, for a case-fatality rate of 0.69%.
Even though COVID-19 isn't causing severe disease in the vast majority of children, that doesn't mean the pandemic isn't affecting them in other ways. An analysis in CMAJ highlights that "pandemic-related service closures have resulted in limited access to primary and secondary healthcare, parental fear of seeking healthcare, closures of daycares and schools, and employment and financial instability." Moreover, family violence, nonaccidental trauma, and mental illness are expected to increase, according to the authors.
A survey of acute coronary syndrome patients presenting between March 18 and April 16 at a single center in Italy, published as a research letter in Catheterization and Cardiovascular Interventions, helps confirm that "pandemic-derived stress" likely played a role in their behavior and in particular, their delay in seeking help. Moreover, "Patients who later accessed care were often unaware of their delaying behaviors because pandemic‐related stress seemed to play at [the] unconscious level, largely hampering patients' self‐perception capability."
The healthcare system isn't doing a job enough job at understanding the quality of care being delivered during the pandemic, hampering clinicians' ability to improve what they do now and in the future, according to a JAMA viewpoint.
The USA Today editorial board sat down with US National Institutes of Health (NIH) Director Francis Collins, MD, PhD, to talk about a variety of COVID-19-related topics. Regarding masks, Collins said, "When I wear a mask, it is not because I'm protecting myself from others, although maybe I'm doing a little bit of that. I'm mostly protecting everybody else from me in case I am today one of those asymptomatic viral carriers and I don't know it."
A new Cochrane review delves into the utility of antibody tests to detect current and past SARS-CoV-2 infections. The conclusion? "The review shows that antibody tests could have a useful role in detecting if someone has had COVID‐19, but the timing of when the tests are used is important. Antibody tests may help to confirm COVID‐19 infection in people who have had symptoms for more than 2 weeks and do not have a RT‐PCR test, or have negative RT‐PCR test results."
In the Lancet Psychiatry, researchers in the United Kingdom report on the neurological and neuropsychiatric complications of COVID-19, showing that 62% of patients included in the study presented with a cerebrovascular event. The most common were ischemic stroke (74%) and intracerebral hemorrhage (12%). Nearly one-third of all patients (31%) presented with altered mental status.
A paper in JAMA Psychiatry discusses the management of patients with severe mental illness during the pandemic. In this type of public health emergency, "marginalized populations are easily overlooked, such as patients with severe mental illness who are at high risk for medical comorbidities predisposing them to COVID-19 and whose psychiatric condition can worsen owing to COVID-19 infection," the authors note. A viewpoint in the same journal addresses the mental health impact of COVID-19-related restrictions.
---
June 25, 2020
On Wednesday, the United States set a single-day record for new COVID-19 cases—36,880. Daily counts had been declining since reaching a peak of 36,739 on April 24, but spread of the virus is worsening in areas of the country, particularly the South and West, the New York Times reports. The surge cannot fully be explained by increased testing, as there are also increases in hospitalizations and the percentage of tests that are coming back positive in certain states (Florida, for instance). States that have gained some control over transmission—New York, New Jersey, and Connecticut—are implementing a 14-day quarantine for travelers from some hard-hit states.
The European Medicine Agency's human medicines committee has recommended granting a conditional marketing authorization to remdesivir (Gilead Sciences) for treating patients 12 years and older with COVID-19 pneumonia who require supplemental oxygen, making it the first COVID-19 treatment to be recommended for such authorization.
Colchicine improved the time to clinical deterioration in a small placebo-controlled trial of patients hospitalized with COVID-19, although the researchers urged caution in interpreting the findings published in JAMA Network Open. Authors of an invited commentary discuss the limitations.
Experts have provided pandemic guidance for stroke centers assisting COVID-19 treatment teams in Stroke. Such centers have multidisciplinary clinical and procedural expertise that can be of use, the authors say, adding that "support needs to be allocated in a way that allows for the continued operation of a fully capable stroke center, with the ability to adjust if stroke center volume or staff attrition requires."
I
n a joint statement, the US Department of Agriculture (USDA) and the US Food and Drug Administration (FDA) sought to put people's minds at ease about the contribution of food exportation to the spread of SARS-CoV-2, saying in part: "There is no evidence that people can contract COVID-19 from food or from food packaging."
Interventional cardiologist Megha Prasad, MD, reflects on what she learned about leadership after working on the front lines of the COVID-19 fight in New York City in an article in JAMA Cardiology. She observed five essential qualities: availability, communication, adaptability, humility, and gratitude. "The last month has allowed me to feel more connected to my fellow physicians as we have come together to take care of these patients under the most adverse of circumstances," Prasad writes.
Two FDA officials—Commissioner Stephen Hahn, MD, and Deputy Commissioner for Medical and Scientific Affairs Anand Shah, MD—discuss what the agency is doing to help fight COVID-19, including how the drug development process for related treatments is being handled, in the first FDA Insight podcast (a transcript of the talk can be found at that link, too).
A research letter in JAMA provides a snapshot of how skilled nursing facilities in three US metropolitan areas—Cleveland, OH, Detroit, MI, and New York City—fared during the COVID-19 pandemic, confirming increases in mortality and declines in admissions and patient census. "Mortality increased quickly, raising concerns about the capacity of skilled nursing facilities to respond to outbreaks," the authors write. "Compounding the challenge, decreased patient census may lead to reductions in revenue at a time when [these centers] have the greatest need for additional resources to manage and prevent future outbreaks."
Ameet Sarpatwari, PhD, JD, and colleagues raise two main concerns with the emergency use authorization (EUA) issued for remdesivir in a JAMA viewpoint: (1) it does not ensure that robust evidence about the clinical impact of the investigational antiviral will continue to be gathered despite lingering questions and (2) the price has not yet been set. "It is not too late to address either shortcoming," they argue.
Contact tracing helped control an outbreak of COVID-19 stemming from a college spring break trip to Mexico that resulted in 64 cases of SARS-CoV-2 infection, according to an analysis in Morbidity and Mortality Weekly Report. Sixty cases occurred among 183 travelers, with one case in a household contact and three in community contacts. "A coordinated response with contact tracing and testing of all contacts, including those who are asymptomatic, is important in controlling future COVID-19 outbreaks that might occur as schools and universities consider reopening," the authors say.
In the BMJ, researchers have raised concerns about the United Kingdom's rapid rollout SARS-CoV-2 antibody testing, citing the lack of a specific clinical indication for the test on an individual basis, the lack of robust assessment of the performance of the assays, and the lack of consideration of the resource implications.
Another JAMA viewpoint proposes a lottery system run by state health departments to allocate COVID-19 medications that are in short supply, including remdesivir, for which the supply is not great enough to treat all eligible patients. "Implementing central lotteries paired with registries of clinical outcomes could simultaneously allow fair allocation of scarce COVID-19 medications and facilitate knowledge generation that could reduce morbidity and mortality during the pandemic," the authors write.
Political polarization formed quickly in the United States in the early days of the SARS-CoV-2 outbreak, a study in Science Advances confirms. "Our analysis of tweets sent by members of Congress during the early months of the outbreak indicate that members quickly polarized around the issue, with Democrats discussing the issue earlier, more frequently, and with more emphasis on public health and direct aid to affected workers," the researchers report. "By contrast, Republicans placed more emphasis on generalized national unity, China, and businesses."
---
June 24, 2020
A group of North American cardiovascular societies has provided an outline to guide the safe reintroduction of CV services during the COVID-19 pandemic, which includes "an ethical framework with appropriate safeguards for the gradual reintroduction of invasive CV procedures and diagnostic tests after the initial peak of the COVID-19 pandemic. A collaborative approach will be essential to mitigate the ongoing morbidity and mortality associated with untreated CV disease."
Dr. Anthony Fauci told members of Congress that the U.S. does not yet have the coronavirus under control and is seeing a "disturbing surge" of infections in some parts of the country https://t.co/ouGDoPaTLD

— The New York Times (@nytimes) June 23, 2020
On Tuesday, Anthony Fauci, MD, director of the US National Institute of Allergy and Infectious Diseases, told Congress that the COVID-19 pandemic is not under control, citing a "disturbing surge" of cases in certain parts of the United States, the New York Times reports. "The virus is not going to disappear," Fauci said.
Researchers summarize key cardiovascular manifestations of COVID-19, their management, and future implications in a review article in the American Journal of Cardiovascular Drugs. "Until a vaccine or potentially curative treatment is available, clinicians should be aware of the known cardiac involvement and address this at the outset to attenuate damage," the authors write. "In addition, we must be vigilant about the potential adverse effects and interactions of existing therapies."
The next installment of the American College of Cardiology's free virtual Summer COVID-19 Education Series will take place on Thursday, June 25, from 12 to 1 PM ET. Attendees will hear about balancing in-person and virtual outpatient care and about developing longitudinal virtual care programs.
The US Department of Health and Human Services (HHS) Office of Minority Health has selected the Morehouse School of Medicine to lead a $40 million initiative to fight COVID-19 in racial/ethnic minority, rural, and socially vulnerable communities. Morehouse will "coordinate a strategic network of national, state, territorial, tribal, and local organizations to deliver COVID-19-related information to communities hardest hit by the pandemic."
Age and patterns in the makeup of households both play a role in determining the vulnerability countries have to COVID-19, a study in PNAS indicates. "The age structures of European and North American countries increase their vulnerability to COVID-related deaths in general," the researchers report. "The coresidence patterns of elderly persons in Africa and parts of Asia increase these countries' vulnerability to deaths induced by within-household transmission of COVID-19. Southern European countries, which have aged populations and relatively high levels of intergenerational coresidence, are, all else equal, the most vulnerable to outbreaks of COVID-19."
A modeling study in Science suggests that herd immunity to SARS-CoV-2 could be achieved with just 43% of the population being rendered immune to the infection, lowering than the 60% proportion estimated with previous models. The researchers note, however, that "our estimates should be interpreted as an illustration of how population heterogeneity affects herd immunity, rather than an exact value or even a best estimate."
Pool testing—evaluating a pooled sample from several patients using a single test—may be an option during the pandemic, especially when SARS-CoV-2 tests are in short supply and the COVID-19 prevalence is below 30%, a simulation study in JAMA Network Open suggests.
The current contact tracing approach employed by the United Kingdom "is likely to identify a sufficient proportion of infected individuals such that subsequent spread could be prevented, although the ultimate success will depend on the rapid detection of cases and isolation of contacts," researchers report in the Journal of Epidemiology & Community Health. The system could become overwhelmed, however, if importation of cases is rapid, they say.
The New York City Marathon, which would have marked its 50th anniversary in November, has been canceled due to the continuing threat of COVID-19, the New York Times reports.
 
---

June 23, 2020
A study in the European Heart Journal confirms the link between the COVID-19 pandemic and the surge in out-of-hospital cardiac arrests in the hard-hit Lombardy region of Italy. "Government and local health authorities should seriously consider our results when planning healthcare strategies to deal with the epidemic, not neglecting the prehospital issue of the emergency, especially considering the expected recurrent outbreaks," the authors conclude.
Higher serum levels of biomarkers of cardiac injury are indeed associated with worse severity and increased mortality among patients with COVID-19, according to a systematic review and meta-analysis in the European Heart Journal: Acute Cardiovascular Care.
In the Journal of the American College of Cardiology, Nupoor Narula, MD, and Harsiman Singh, MD, delve into how "normalcy" can be achieved after the disruption to cardiology practice and training related to COVID-19. "While none of us have absolute foresight, we must learn from the harsh lessons faced and plan for medical changes, including the deluge of cardiac care patients that will fill our clinics, flexibility of fellows in training education to support cardiovascular training, and continued integration of clinical science and technology," they write.
In the 10 weeks after the COVID-19 pandemic was declared, emergency department visits declined 23% for MIs, 20% for strokes, and 10% for hyperglycemic crisis, according to an analysis in Morbidity and Mortality Weekly Report.
STAT has upgraded its COVID-19 Tracker to better reflect how the pandemic is evolving over time. It now provides the rolling average of new cases over selected periods of time, as well as rates of infection and death per 100,000 people to enable comparisons across regions.
All COVID-19 content in Mayo Clinic Proceedings is being collected in a dedicated resource center. Recent additions are papers looking into the effect of digital contact tracing versus that of shelter-in-place orders on SARS-CoV-2 spread, an ethics framework for allocating remdesivir, and a framework for sustainable contact tracing and exposure investigation for large health systems, as well as a series of papers detailing Mayo Clinic strategies for dealing with the pandemic.
A look at patients admitted with COVID-19 to the Hospital of the University of Pennsylvania in Philadelphia, published in Heart Rhythm, shows that cardiac arrest and arrhythmias were more likely to occur in those who required ICU care (11% of patients). Specifically, ICU admission was associated with greater odds of incident A-fib (OR 4.68) and nonsustained ventricular tachycardia (OR 8.92). "Cardiac arrests and arrhythmias are likely the consequence of systemic illness and not solely the direct effects of COVID-19 infection," the authors conclude.
In the BMJ, health leaders in the United Kingdom are urging government leaders to perform a review of the current situation and what needs to be done to prepare for a second wave of the pandemic. "We think there's a strong case for an immediate assessment of national preparedness, with the first results available no later than August, and that all its work should be completed by the end of October," they write. "We don't underestimate the complexities of establishing this in the required timeframe. We stand by ready to help in whatever way we can."
An examination of influenza-like illness (ILI) outpatient surveillance data from March suggests that the actual number of COVID-19 cases was much larger than official estimates. "If one-third of patients infected with SARS-CoV-2 in the US sought care, this ILI surge would have corresponded to more than 8.7 million new SARS-CoV-2 infections across the US during the 3-week period from March 8 to March 28, 2020," with more than 80% remaining undetected, they say in Science Translational Medicine.
Attendees of a US National Institutes of Health (NIH) workshop in May have identified what needs to be done to expand and improve antibody tests to help in the COVID-19 response. "Attendees recommended that additional research is needed to determine if and to what extent a positive antibody test means a person may be protected from reinfection with SARS-CoV-2," according to an NIH press release. "Attendees emphasized that until such data is available, serology tests should not be used as a stand-alone tool to make decisions about personal safety related to SARS-CoV-2 exposure."
In a blog post, NIH Director Francis Collins, MD, PhD, distills recent research showing that public health policies, though not universally popular, have prevented hundreds of millions of cases of COVID-19. He says the "new findings add context, comfort, and guidance about the present circumstances. They tell us that individual sacrifices from staying home and canceled events contributed collectively to a huge, positive impact on the world."
Community containment strategies for tracking, quarantine, and management implemented in Shenzhen, China, were successful at limiting transmission of SARS-CoV-2, according to a case series in JAMA Network Open.
Guidance from the US Food and Drug Administration (FDA) tackles the effects of COVID-19 on formal meetings and user fee applications for medical devices, including answers to questions "concerning certain aspects of sponsor requests for formal meetings with the FDA, user-fee application goals and timelines, and other regulatory and policy issues related to device development for the duration of the COVID-19 public health emergency."
---
June 22, 2020
Don't start talking about a second wave of the COVID-19 pandemic because we're not out of the first one yet, Anthony Fauci, MD, director of the US National Institute of Allergy and Infectious Diseases, told the Washington Post. He said that "unfortunately for us, we still are in the first wave because even though there's variability throughout the country, where some places like New York City are going very nicely down, staying down so that they can start to reopen, simultaneously, we're seeing in certain states an increase in cases and even now an increase in some of the states of hospitalization."
Underscoring that point over the weekend, the World Health Organization (WHO) reported the largest daily increase in COVID-19 cases globally since the pandemic began. On Sunday, it reported that the total rose by 183,020 over a 24-hour period, topping the previous record of 181,232. Late last week, the organization had warned that the pandemic had entered a "new and dangerous phase," the New York Times reports.
Of patients with asymptomatic SARS-CoV-2 infection, 40% became seronegative for IgG in the 8 weeks after being discharged from the hospital, a study in Nature Medicine shows. The finding could have implications for the duration of immunity conferred by the infection. Together with prior analyses, "these data might indicate the risks of using COVID-19 'immunity passports' and support the prolongation of public health interventions, including social distancing, hygiene, isolation of high-risk groups, and widespread testing," the authors say. "Additional longitudinal serological studies profiling more symptomatic and asymptomatic individuals are urgently needed to determine the duration of antibody-mediated immunity."
Marie-France Poulin, MD, and Duane Pinto, MD, outline strategies for successful catheterization laboratory recovery from the COVID-19 pandemic in JACC: Cardiovascular Interventions. "We propose a detailed phased-in approach that considers clinical, patient-centered, and operational strategies to safely and effectively reboot cath lab programs during these unprecedented times," they write. "This model balances delivery of essential cardiovascular care while reducing exposure and preserving resources."
The US National Heart, Lung, and Blood Institute (NHLBI) stopped its ORCHID trial, which was evaluating the use of hydroxychloroquine for adults hospitalized with COVID-19, after the fourth interim analysis showed that the drug provided no benefit compared with placebo. It was not associated with harm.
Keeping with prior findings, a retrospective cohort study in JAMA shows that use of ACE inhibitors and ARBs is not associated with COVID-19 diagnosis among patients with hypertension, or with mortality or severe disease among those with COVID-19. In an editor's note, Gregory Curfman, MD, says the study, combined with others, "should lay to rest concerns about the use of ACE inhibitors/ARBs in patients with or at risk for COVID-19."
The US Food and Drug Administration (FDA), along with the Centers for Disease Control and Prevention's (CDC) National Institute for Occupational Safety and Health (NIOSH) and the Occupational Safety and Health Administration (OSHA), will hold a webinar on importing respirators for healthcare personnel during the pandemic from 12 to 1 pm ET on Tuesday, June 23.
 The FDA also has released guidance for drug makers on how to handle the situation of an employee directly involved in manufacturing who is found to have a confirmed SARS-CoV-2 infection, symptoms of COVID-19, or exposure to someone with the infection. The agency has also recommended that clinical laboratories and healthcare workers stop using COVID-19 antibody tests listed on the agency's "removed test list."
Researchers ask in the American Journal of Cardiology whether an increase in sleep might help explain the drop in acute MIs as the world locked down due to COVID-19. Using questionnaires, they found that average nightly sleep increased from 6.8 hours before to 7.5 hours during the pandemic. "We acknowledge the major negative health impact of the global pandemic but would advocate for using this crisis to improve the work and sleep habits of the general population, which may lead to overall health benefits for our society," they write.
Looking at ventilator allocation guidelines in the United States, researchers found that only 26 states provided guidance on how that limited access should occur. "These findings suggest significant variation in US state ventilator guidelines, which could cause inequity in allocation of mechanical ventilatory support during a public health emergency, such as the [COVID-19] pandemic," the authors write JAMA Network Open. Authors of an invited commentary say the variation "suggests that there is no consensus on the adequate balance between different ethical considerations."
 As of today, New York City is entering phase 2 of its reopening from COVID-19-related lockdowns, which will see employees returning to offices, outdoor dining, and limited in-store shopping. Hair salons, barbershops, and real estate firms can begin to open their doors again as well, according to examples given by the New York Times.
---
June 19, 2020
California Governor Gavin Newsom has mandated use of face coverings when people are outside their homes, the Los Angeles Times reports. The guidance document outlines scenarios in which masks are required, as well as exemptions: "Persons exempted from wearing a face covering due to a medical condition who are employed in a job involving regular contact with others should wear a nonrestrictive alternative, such as a face shield with a drape on the bottom edge, as long as their condition permits it."
 Data from New York City are consistent with a phenomenon seen in a hard-hit area of Italy: out-of-hospital cardiac arrests increased during the pandemic. A study in JAMA Cardiology shows that the incidence of nontraumatic out-of-hospital cardiac arrests among patients who underwent EMS resuscitation was three times higher in 2020 than in 2019. There were substantial reductions in the return of spontaneous circulation, with fatality rates topping 90%.
President Donald Trump's efforts to downplay the COVID-19 pandemic are worrying public health experts, STAT reports. In a recent TV interview, Trump said the virus was "dying out," and dismissed concerns about an upcoming rally in Oklahoma, a state that is seeing a rising infection rate. "A range of public health experts told STAT that this messaging not only diverts attention from a pandemic that has already caused 120,000 US deaths, but has more practical implications: it could make it difficult for local governments to enlist the public in the mitigation measures necessary to reduce the continued spread of the virus."
 Cleveland Clinic researchers confirmed a drop in stroke presentations across their health system during the COVID-19 pandemic. As they report in Stroke, total daily stroke alerts decreased from a median of 10 to 8. Time to presentation, stroke severity, and time to treatment remained unchanged. Use of thrombolysis fell by nearly half, although thrombectomy use was unaffected. "The cause of the observed decline in stroke presentations is unknown," the authors say. "This observation could be attributed to a true decline in the stroke incidence or patients not seeking medical attention for emergencies during the pandemic."
In the International Journal of Cardiology, researchers describe their approach to triage and management of adults with congenital heart disease during the pandemic. "The strategy outlined allows for rapid triage and groups various anatomic CHD variants into overarching phenotypes, permitting care teams to quickly review key points in the management of moderate to severely complex ACHD patients," they write.
JACC: CardioOncology Editor-in-Chief Bonnie Ky, MD, talks to husband and wife physicians, Jagmeet Singh, MD, PhD, and Noopur Raje, MD, about their personal experiences overcoming COVID-19 in a podcast on the journal's Editor's Page.
Mark Barnes, JD, LLM, and Paul Sax, MD, delve into the challenges of returning to work in an ongoing pandemic in a special report in the New England Journal of Medicine. "Responsible conduct of a business or facility in a pandemic represents opportunities for private entities to contribute to public health by implementing traditional and innovative disease-control measures, such as contact tracing with the use of mobile applications ('apps') on personal devices," they write.
A PNAS study of the economic and social consequences of COVID-19-related lockdowns in Italy highlights an inherent conflict: "On the one hand, the crisis is inducing a sharp reduction of fiscal revenues for both national and local governments; on the other hand, a significant fiscal effort is needed to sustain the most fragile individuals and to mitigate the increase in poverty and inequality induced by the lockdown."
Confirming some prior studies, taste and smell dysfunction was common among patients with COVID-19, according to a study in JAMA Otolaryngology – Head & Neck Surgery. More than half (55.4%) of survey respondents reported a reduction in taste and/or smell, with 40.2% reporting both.
The US Food and Drug Administration (FDA) has created a new section on its website to collect all information related to emergency use authorizations for COVID-19 tests and other medical devices. The agency also announced that it is participating in the COVID-19 Diagnostics Evidence Accelerator, "a multi-stakeholder collaborative project to advance the development of diagnostics."
---

June 18, 2020
It's not yet clear whether people who've recovered after contracting COVID-19, even a mild course, have underlying cardiac injury that could put them at risk for cardiac arrest or worsening heart damage. As TCTMD's Michael O'Riordan reports, experts are urging caution as people return to routine physical activity and sports.
The US Food and Drug Administration (FDA) has released guidance for industry around statistical considerations for clinical trials conducted during the COVID-19 pandemic "to help ensure that the trial[s] will provide interpretable findings with correct statistical quantification."
New data "suggest that the systemic inflammatory response is a major contributor to COVID-19-associated coagulopathy, supporting the concept of thromboinflammation," researchers report in Circulation.
The American Heart Association (AHA) has released a paper offering perspectives on cardiopulmonary critical care for COVID-19 patients. "Critical research is needed to clarify the totality of factors underlying hypoxemia in COVID-19, role of inhaled vasodilators, implementation of computed tomographic imaging for disease stating, and timing and appropriateness of noninvasive ventilation," the authors write. "This is particularly important owing to wide ranging clinical practice patterns that dominate management currently."
An online survey sent by the Heart Rhythm Society to electrophysiology physicians, scientists, and allied professionals revealed that 76% reported having COVID-19 patients in their hospitals. A-fib was the most commonly reported tachyarrhythmia, and severe sinus bradycardia and complete heart block were the most common bradyarrhythmias. Roughly one-fifth (22.2%) said they used anticoagulation in COVID-19 patients who had no other indications. Use of hydroxychloroquine/chloroquine plus azithromycin was common (31%), but 12.3% said they had to stop therapy due to significant QTc prolongation.
Investigators report in a research letter in JAMA Internal Medicine that use of the prone position for awake, spontaneously breathing patients with COVID-19 severe hypoxemic respiratory failure is associated with improved oxygenation. An invited commentary notes, however: "Although promising, these case series should be interpreted with caution because of the lack of randomization. Even in this selected group of patients, not all patients tolerated the prone position, and nearly half the patients in the case series . . . eventually required intubation."
A perspective in JACC: Basic to Translational Science by Gail Van Norman, MD, "attempts to highlight some of the challenges and perils of moving extraordinarily fast in an effort to save human lives in the midst of a global pandemic. As with the development of all new therapeutic approaches, it will take time to assess the risks and benefits of developing new therapies at 'warp speed.'"
A genomewide association study of severe COVID-19 with respiratory failure, published in the New England Journal of Medicine, identified a gene cluster as a genetic susceptibility locus and confirmed potential involvement of the ABO blood-group system. "The pragmatic aspects leading to the feasibility of this massive undertaking in a very short period of time during the extreme clinical circumstances of the pandemic imposed limitations that will be important to explore in follow-up studies," the authors say.
There are a substantial number of secondary infections among people living together and family members before symptoms develop in a person infected with SARS-CoV-2, with people 60 and older being most susceptible, a study from Guangzhou, China, indicates. Reporting in the Lancet Infectious Diseases, researchers say that "in addition to case finding and isolation, timely tracing and quarantine of close contacts should be implemented to prevent onward transmission during the viral incubation period."
Data from six metropolitan Atlanta hospitals published in Morbidity and Mortality Weekly Report show that older age, black race, diabetes, lack of insurance, male sex, smoking, and obesity are independently associated with hospitalization for COVID-19. "Measures that prevent the spread of infection to others, such as wearing cloth face coverings, should be used whenever possible to protect groups at high risk," the authors write. "Potential barriers to the ability to adhere to these measures need to be addressed."
Scientific American has a visual guide to SARS-CoV-2, containing graphics and detailed explanations "into how SARS-CoV-2 sneaks inside human cells, makes copies of itself and bursts out to infiltrate many more cells, widening infection. We show how the immune system would normally attempt to neutralize virus particles and how CoV-2 can block that effort. We explain some of the virus's surprising abilities, such as its capacity to proofread new virus copies as they are being made to prevent mutations that could destroy them. And we show how drugs and vaccines might still be able to overcome the intruders."
 
---

June 17, 2020
The rise in COVID-19 cases and hospitalizations in many parts of the United States, some of which avoided the Spring surge experienced in the Northeast and elsewhere, underscores the fact that "the coronavirus pandemic will be with us for many months, and lapses in vigilance will lead to more sickness and death," STAT reports. The country, Andrew Joseph notes, is currently adding about 20,000 new COVID-19 cases each day.
An increased level of cardiac troponin I is independently associated with mortality in patients hospitalized with lab-confirmed COVID-19, according to a study published in Circulation.
The latest systematic review and meta-analysis to evaluate clinical outcomes in COVID-19 patients taking ACE inhibitors or ARBs showed nonsignificant trends toward lower odds of developing severe COVID-19 and of dying among users versus nonusers. "It is concluded that ACE inhibitors and ARBs should be continued in COVID-19 patients, reinforcing the recommendations made by several medical societies," the authors conclude in the European Heart Journal – Cardiovascular Pharmacotherapy. It should be noted, however, that one of the studies included in the meta-analysis was the one retracted by Mandeep Mehra, MD, et al after questions were raised about the integrity of the data source. 
In an opinion piece for CNN, Seema Verma, MPH, Administrator of the US Centers for Medicare & Medicaid Services (CMS), says it's time to get back to non-COVID-19 healthcare. "While we continue to grapple with the virus, the sacrifices of the American people and heroic healthcare workers on the front lines have brought us a long way from where we were 2 months ago," she writes. "Telehealth will remain an important tool, but some areas of the country should also begin resuming in-person care for those who need operations, procedures, preventive care, or evaluation for chronic conditions."
The US Food and Drug Administration (FDA) has provided guidance on reporting adverse events associated with medical devices that are being used under emergency use authorizations (EUAs) during the pandemic or discussed in COVID-19-related documents.
The agency also revoked the EUA for the Chembio DPP COVID-19 IgM/IgG System, a SARS-CoV-2 antibody test, due to concerns about accuracy. "Under the current circumstances of the public health emergency, it is not reasonable to believe that the test may be effective in detecting antibodies against SARS-CoV-2 or that the known and potential benefits of the test outweigh the known and potential risks of the test, including the high rate of false results," FDA said.
The next installment of the American College of Cardiology's Summer COVID-19 Education Series will be held online Thursday, June 18, from 12:00 to 1:00 pm ET. It will focus on restarting elective procedures safely and on lessons learned regarding virtual CV care.
Researchers from Haiti hope that suggestions offered in a letter in the New England Journal of Medicine will help those in other low-income countries deal with COVID-19 surges. Among the advice: "You are on your own. Pool resources and expertise from public and private institutions."
A modeling study in PLOS Medicine indicates that refugee camps may be particularly vulnerable to COVID-19. Researchers explored the potential impact of SARS-CoV-2 introduction into a large refugee camp in Bangladesh, and concluded, "A COVID-19 epidemic in a high-population-density refugee settlement may have profound consequences, requiring increases in healthcare capacity and infrastructure that exceed what is feasible in this setting."
COVID-19 research initiatives, including antibody testing, a survey of the pandemic's effects, and collection of information from electronic health records, are being added to the "All of Us" research program from the US National Institutes of Health (NIH). NIH Director Francis Collins, MD, PhD, details the efforts in a blog post.
A study of patients with COVID-19 in Detroit, MI, who were mostly African American and had a heavy burden of comorbidities, showed high rates of hospitalization, ICU admission, complications, and mortality. The findings were published in JAMA Network Open.
A virtual special issue of the European Journal of Cardiovascular Nursing tackles the delivery of healthcare to cardiac patients from a distance and other issues affecting nursing during the COVID-19 pandemic. "The impact on clinical cardiovascular nursing, education of students, and cardiovascular clinical research are substantial," according to an introduction to the collected papers.
Combining self-isolation and contact tracing with moderate physical distancing measures, like working from home and limiting social gatherings, appears to be the best way to achieve and maintain control of SARS-CoV-2 transmission, according to a a modeling study in the Lancet Infectious Diseases.
---

June 16, 2020
The use of the corticosteroid dexamethasone in COVID-19 patients on mechanical ventilation cuts the risk of all-cause mortality by roughly one-third, while also lowering the risk of death in patients requiring oxygen, according to early data from the RECOVERY trial. AS TCTMD's Michael O'Riordan reports, the top-line results show that, compared with usual care, giving dexamethasone 6 mg/day for 10 days reduced 28-day mortality by a relative 35% in ventilated patients and by a relative 20% in patients receiving oxygen only, with no benefit in patients who did not require respiratory support. The results have not yet been published in a peer-reviewed journal.
On Monday, the US Food and Drug Administration revoked the emergency use authorization (EUA) for chloroquine and hydroxychloroquine that had allowed for supplies of the drugs in the Strategic National Stockpile to be used to treat certain hospitalized patients with COVID-19 when they were not able to participate in a randomized trial. "Based on its ongoing analysis of the EUA and emerging scientific data, the FDA determined that chloroquine and hydroxychloroquine are unlikely to be effective in treating COVID-19 for the authorized uses in the EUA," the agency said.
Late Monday, the FDA also warned about a potential interaction when hydroxychloroquine or chloroquine is given with the investigational antiviral remdesivir (Gilead Sciences), saying that co-administration is not recommended because it might weaken the antiviral activity of remdesivir. "The agency is not aware of instances of this reduced activity occurring in the clinical setting but is continuing to evaluate all data related to remdesivir," according to the announcement. 
Regarding COVID-19 and cardiovascular disease, Anand Prasad, MD, and colleagues provide "a review of current data, summary of best practices, outline of controversies, and illustrative case reports" in the American Heart Journal.
Studies have generally shown that renin-angiotensin system inhibitors do not have a significant impact on COVID-19, but a study in the European Heart Journal – Cardiovascular Pharmacology suggests that long-term use of the agents is associated with a higher risk of severe COVID-19 and a poor outcome. "Due to the widespread use of this important drug class, formal proof based on clinical trials is needed to better understand the association between [these drugs] and complications of COVID-19," the authors conclude.
New surveillance data from the US Centers for Disease Control and Prevention (CDC) confirms that people with underlying health conditions fare much worse from COVID-19. Hospitalizations were six to 12 times higher among those with underlying conditions—most commonly CVD, diabetes, and chronic lung disease—than among those without underlying conditions, according to an analysis in Morbidity and Mortality Weekly Report. Those are chilling numbers, given that estimates published in the Lancet Global Health indicate that 22% of people worldwide have an underlying health condition that could put them at increased risk of severe COVID-19, with that rate ranging from less than 5% among people younger than 20 to more than 66% at age 70 and beyond.
Neutralizing monoclonal antibodies may have both therapeutic and prophylactic uses against SARS-CoV-2, and may help guide vaccine development, Mary Marovich, MD, and colleagues say in a JAMA viewpoint. "Neutralizing antibodies have an important role in the protection or recovery from many viral infections," they note.
A screening study of staff at a single hospital in Belgium showed that having a suspected COVID-19 household contact was associated with the presence of SARS-CoV-2 antibodies, but being directly involved in clinical care and working in a COVID-19 unit were not. "The high availability of personal protective equipment, high standards of infection prevention, and polymerase chain reaction screening in symptomatic staff, coupled with contact tracing and quarantine, might explain a relatively low seroprevalence," they authors say in JAMA.
 

Voices for Healthy Kids, an American Heart Association (AHA) initiative, has given 22 nonprofit organizations COVID-19 Rapid Response Grants to support families during the pandemic. "Grantees support work at the state, tribal, and local level to change policies so the most under-resourced can systemically gain better access to healthcare, healthy food, and economic security," a press release stated.
The AHA has a new "Don't Die of Doubt" campaign to address the drops in 9-1-1 calls and visits to the emergency room that have occurred during the COVID-19 pandemic. "The campaign emphasizes that the best chance to survive an acute event, like a heart attack or a stroke, is to call 9-1-1 and get an ambulance to the hospital," a press release states.
 The reduced economic activity that has occurred as regions around the world have locked down due to COVID-19 has been accompanied by a reduction in nitrogen dioxide—primarily a byproduct of fossil fuel consumption—in Earth's atmosphere, at least in China, according to a study in Science Advances.
The US National Institutes of Health (NIH) "has launched a centralized, secure enclave to store and study vast amounts of medical record data from people diagnosed with coronavirus disease across the country," according to a press release. "It is part of an effort, called the National COVID Cohort Collaborative (N3C), to help scientists analyze these data to understand the disease and develop treatments."
Strange thromboses, troponin spikes in the absence of coronary disease, Kawasaki-like illness, strokes in the young, and an uptick in Takotsubo—these are but a few of the unusual cardiovascular manifestations of COVID-19 reported by researchers and clinicians scrambling to put together a picture of the disease. This wide swath is evident in a collection of JACC: Case Reports papers published online in recent weeks, which have been arriving in droves since the journal issued a call for cases in April, as TCTMD's Caitlin Cox reports.
---

June 15, 2020
As part of its summer COVID-19 education series, the American College of Cardiology is highlighting the massive disparities in healthcare outcomes amongst people of different races and ethnicities in the United States. As TCTMD's Michael O'Riordan writes, the "color of coronavirus" is disproportionately Black and Brown.
The COVID-19 pandemic has been associated with a reduction in telestroke activations, at least at the Mayo Clinic. There was a 50% reduction in activations from the period before the pandemic was declared to the period immediately after, researchers report in Mayo Clinic Proceedings. "The reasons for the significant decrease in telestroke activations and acute stroke treatment recommendations are likely multifactorial, regardless, underscoring the importance of continued public health measures to encourage patients and families to seek emergent medical care at the time of symptom onset," the authors write.
The Heart Rhythm Society (HRS), the American Heart Association (AHA), and the American College of Cardiology (ACC) have released guidance for restarting electrophysiology care in the context of COVID-19.
The incidence of acute ischemic stroke among patients 50 and younger with confirmed COVID-19 is low at 0.7%, according to findings of a multinational database study published in the American Journal of Cardiology. Those who had a stroke were older and had a heavier burden of comorbidities. The rate of all-cause mortality was much higher in the stroke patients (15.6% vs 0.6%).
Also in that journal, the Cardiovascular Fellows Consortium details cardiac cath lab volume changes during the pandemic—specifically, a 47% drop in volume compared with the year prior. "Due to these changes, there is a concern amongst fellows that the time period away from the cardiac catheterization laboratory may impede their ability to hone their skill set," the authors say.
In the Canadian Journal of Cardiology, researchers provide guidance on implementing virtual cardiac rehabilitation (VCR). "Centers should initially focus on the collation, utilization, and repurposing of existing resources, equipment, and technology," they write. "Once established, programs should then focus on ensuring that quality indicators are met and care processes are protocolized. This should be followed by the development of sustainable VCR solutions to account for care gaps that existed prior to COVID-19, and to improve cardiac rehabilitation delivery moving forward." The challenges of offering potentially life-saving rehab during the pandemic was the focus of an earlier TCTMD feature story by L.A. McKeown.
Data in JACC: Cardiovascular Interventions provides support for the idea that the decline in admissions for ACS during the pandemic could be to blame for an increase in out-of-hospital cardiac arrests. In Denver, there was a 2.2-fold increase in out-of-hospital cardiac arrests after a shelter-in-place order was implemented.
In a New England Journal of Medicine letter, researchers report on the neuropathological findings from autopsies of 18 patients with SARS-CoV-2 infection. Examination "showed only hypoxic changes and did not show encephalitis or other specific brain changes referable to the virus," they say.
Another NEJM letter discusses the interplay between COVID-19 and diabetes and describes the creation of a global registry of patients with COVID-19-related diabetes, the CoviDIAB Registry. "The goal of the registry is to establish the extent and phenotype of new-onset diabetes that is defined by hyperglycemia, confirmed COVID-19, a negative history of diabetes, and a history of a normal glycated hemoglobin level," the authors write.
Rita Rubin, MA, and colleagues, writing in JAMA, detail Latin America's struggle to obtain the personal protective equipment needed to deal with the rising number of COVID-19 cases there. "The supplies may become even more critical as South America heads into winter and influenza season, while North and Central America and the Caribbean face the onslaught of a hurricane season predicted to be one of the worst on record," they note.
What should healthcare policy look like after the COVID-19 pandemic? Victor Fuchs, PhD, explores the issue in a JAMA viewpoint, saying, "To simply return to the prepandemic healthcare system during a presidential election year would be a mistake. This is a time to think more boldly about the future of the US healthcare system."
A survey of residents of New York City and Los Angeles conducted May 5 to 12, revealed broad support for stay-at-home orders and closures of nonessential businesses, restrictions on the size of gatherings, and social distancing, as well as good adherence to mitigation strategies. "Current levels of public support for restrictions and adherence to mitigation strategies can inform decisions about reopening and balancing duration and intensity of restrictions," the authors write in Morbidity and Mortality Weekly Report.
Sterilization of N95, KN95, and surgical masks is better done with hydrogen peroxide than with chlorine dioxide, since the former has fewer negative effects on filtration efficiency, according to a study in JAMA Network Open.
Researchers have tried to get at why certain people were more likely to stockpile toilet paper in response to the burgeoning pandemic. A paper in PLOS ONE shows that people who felt more threatened by COVID-19 and those who rated higher in conscientiousness and emotionality tended to accumulate more toilet paper. "These results emphasize the importance of clear communication by public authorities acknowledging anxiety and, at the same time, transmitting a sense of control," the authors conclude.
---
June 12, 2020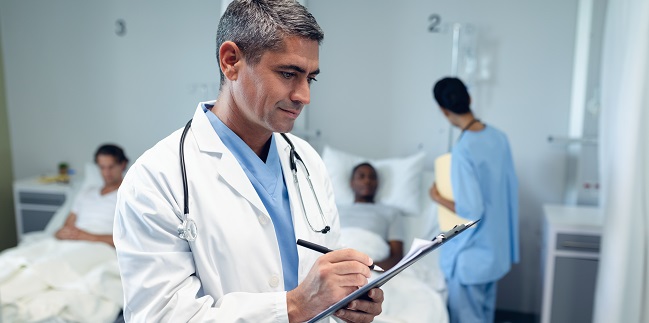 STEMI triage—specifically, skipping the ICU for patients deemed low risk after primary PCI—can help conserve resources during crises like the COVID-19 pandemic, physicians say in Catheterization and Cardiovascular Interventions. "For us, every time that we send a patient to the floor instead of an ICU, it's freeing up really a very precious bed," lead author John Lopez, MD, told TCTMD's Caitlin Cox.
Six cardiovascular societies have issued a worldwide practice update for telehealth and arrhythmia monitoring during and after a pandemic, which was co-published in Heart Rhythm and several other journals. The document covers the need for digital health during the COVID-19 pandemic, monitoring strategies during a pandemic, COVID-19 therapies and their potential electrical effects, and the likely impact of the pandemic on use of digital health moving forward. "The  crisis  precipitated  by  the  pandemic  has  catalyzed  the  adoption  of  remote  patient management across many specialties and for heart rhythm professionals, in particular," the authors write. "This practice is here to stay—it will persist even if other less arrhythmogenic treatment strategies evolve for COVID-19 and  after  the  pandemic  has  passed."
An irresponsible international food industry must shoulder a hefty part of the blame for COVID-19's deadly toll, say the authors of a BMJ editorial. Moreover, as reported by TCTMD Managing Editor Shelley Wood, they say governments need to step in to force reformulation of processed foods and prohibit the promotion of unhealthy eating that is causing so much morbidity and mortality worldwide to combat the "parallel" pandemic of obesity.
Jonathan Corum and Carl Zimmer have created a Coronavirus Vaccine Tracker for the New York Times, which monitors progress of the 135-plus vaccines currently being evaluated. As of June 10, seven candidates were in phase I studies, seven were in phase II, and one was in phase III.
In a new document published in JACC: Cardiovascular Imaging, the American College of Cardiology's imaging section and leadership council discuss "how to ramp up multimodality cardiovascular imaging laboratories to serve patients with suspected or known cardiovascular disease and their clinicians, and achieve it safely in an environment of an abating but continued pandemic."
The first known lung transplant for a COVID-19 patient in the United States has been performed at Northwestern Memorial Hospital in Chicago, NPR reports. The patient, a woman in her 20s, is recovering after the double lung transplant, doctors say.
 A comparison of trends in COVID-19 cases before and after the implementation of mandatory use of face coverings in Italy and New York City, published in PNAS, suggests that airborne transmission is a major contributor to the spread of SARS-CoV-2. "This protective measure significantly reduces the number of infections," the researchers conclude. "Other mitigation measures, such as social distancing implemented in the United States, are insufficient by themselves in protecting the public."
Giving insights into the potential seasonality of SARS-CoV-2 infections, researchers report in JAMA Network Open that "the distribution of substantial community outbreaks of COVID-19 along restricted latitude, temperature, and humidity measurements was consistent with the behavior of a seasonal respiratory virus."
In a commentary in BMJ Global Health, researchers highlight the under-representation of women as authors of COVID-19 publications. Women accounted for only about one-third of all authors and even lower proportions of first and last authors. "These gender biases hint at wider gender inequalities in our global response to the pandemic, which may reduce the chance of dealing with it robustly and speedily," the authors say.
The COVID-19 pandemic represents a pivotal moment for Medicaid, according to a JAMA viewpoint. "The program is a critical tool in the economic and public health response to COVID-19," the authors write. "But states will need substantially greater support from the federal government to avoid significant deficits and detrimental cutbacks. Increasing the Medicaid match rate and incentivizing Medicaid expansions are mechanisms to support states financially while shoring up the healthcare safety net and, even more importantly, to provide millions of low-income individuals in the US a lifeline during this crisis."
Health systems and society need to prepare for dual epidemics of COVID-19 and influenza this fall and winter, Lawrence Gostin, JD, and Daniel Salmon, MPH, PhD, write in another JAMA viewpoint. "What are the most effective strategies for increasing influenza vaccine coverage across the population and particularly in schools, businesses, and hospitals? Should states or businesses require vaccinations? Influenza vaccination, moreover, could offer valuable lessons for ensuring vaccine acceptance and uptake when COVID-19 vaccines become available," they say.
There are both altruistic and pragmatic reasons for high-income countries to provide support to low- and middle-income countries during the pandemic, Daniel Vigo, MD, DrPH, and colleagues write in JAMA Psychiatry. "It is altruistic in that, at a critical juncture where we are all forcefully connected by the pandemic, the global community needs to acknowledge that life-saving resources should be allocated in proportion to need," they say. "It is pragmatic because the alternative situation, in which industrialized nations gradually recover while the developing world lacks resources and becomes a reservoir in which the virus festers, is untenable."
That support may be crucial, as a modeling study in Science suggests that even if COVID-19 risk is reduced in lower-income countries due to their younger populations, that's somewhat cancelled out both by limitations of the health systems and closer intergenerational contact. "Mitigation strategies that slow but do not interrupt transmission will still lead to COVID-19 epidemics rapidly overwhelming health systems, with substantial excess deaths in lower-income countries due to the poorer healthcare available," the researchers write.
---

June 11, 2020
The United States just topped 2 million confirmed COVID-19 cases, according to the Johns Hopkins COVID-19 Dashboard. As reported by NPR, many US states are starting to see increases as restrictions are relaxed. Globally, there are now 7.4 million confirmed cases and more than 417,000 related deaths.
A study in the Journal of the American College of Cardiology shows that roughly one-third of patients hospitalized with COVID-19 have some degree of myocardial injury and these patients are at an increased risk of death when compared with patients who lack elevations in cardiac troponin levels, TCTMD's Michael O'Riordan reports.
Higher levels of CK-MB are associated with a heightened mortality risk in patients with COVID-19, according to a meta-analysis of studies performed in China that was published in the American Journal of Cardiology.
US National Institutes of Health (NIH) Director Francis Collins, MD, PhD, talked with Gary Gibbons, MD, director the National Heart, Lung, and Blood Institute, about the research being done to understand the why blood clots form in the setting of COVID-19. "Blood clots are one of the startling and, unfortunately, devastating complications that emerged as patients were cared for, particularly in New York City," Gibbons said.
Doctors can hone their COVID-19 skills using five new treatment simulations from NEJM Group, including situations that range from mild, self-limited, flu-like illness to life-threatening multiorgan failure. "Designed to prepare clinicians on the front lines of the pandemic, the detailed cases mimic the unforgiving uncertainty of medicine," according to an email announcing their release.
CURE ID, developed by the US Food and Drug Administration (FDA) and the National Center for Advancing Translational Sciences (NCATS), "is an internet-based repository that lets the clinical community report novel uses of existing drugs for difficult-to-treat infectious diseases through a website, a smartphone, or other mobile device," the FDA says. Updates have been made to make it easier for clinicians to share their experiences treating COVID-19 patients who cannot be enrolled in clinical trials.
The FDA has issued an emergency use authorization for the first COVID-19 diagnostic test employing next-generation sequence technology—the Illumina COVIDSeq Test. "Using next-generation sequencing means that the test can generate information about the genomic sequence of the virus present in a sample, which can be also used for research purposes," the agency explained.
Jonathan Fried, MD, and colleagues discuss how to sustain rural hospitals after COVID-19 in a JAMA viewpoint. "The COVID-19 pandemic will require payers and policy makers to consider more sustainable funding models for rural hospitals," they write. "One payment model that could stabilize the finances of rural hospitals and help them adapt to evolving public health needs is an all-payer global budget."
And in another JAMA viewpoint, James Gill, MD, and Maura DeJoseph, DO, tackle the importance of proper death certification during the pandemic. "Well-reasoned and detailed documentation on death certificates allow local, national, and worldwide public health agencies to gather timely and accurate information to aid in the evaluation and management of the COVID-19 pandemic," they say.
In PNAS, researchers weighed the SARS-CoV-2 transmission risks against the social benefits of various types of locations in the United States to help inform decisions about lifting some restrictions. They found that based on these assessments, gyms, cafes, juice bars, and dessert parlors should be opened only after banks, dentists, colleges, places of worship, and auto dealers/repair shops. They also found that electronics and furniture stores should be opened before shops selling liquor, tobacco, and sporting goods.
A study of frontline healthcare workers in four hospitals in Wuhan, China, underscores how crucial it is that proper personal protective equipment (PPE) is made available. According to the findings in the BMJ, of 420 healthcare professionals examined, all were provided with appropriate PPE and none tested positive for SARS-CoV-2. "Healthcare systems must give priority to the procurement and distribution of personal protective equipment, and provide adequate training to healthcare professionals in its use," the authors say.
 
---

June 10, 2020
Across the globe, STEMI admissions have fallen and cardiology departments have been systematically restructured to deal with the COVID-19 pandemic, confirms an international survey of physicians and nurses conducted by the European Society of Cardiology (ESC). TCTMD's Yael Maxwell delves into the results with ESC President Barbara Casadei, MD, DPhil.
A survey of cath labs around the world, mostly from the United States and Italy, provides a snapshot of how the COVID-19 pandemic has affected interventional cardiologists. According to a paper in the Journal of the American Heart Association (JAHA), respondents reported a decline in coronary, structural heart, and endovascular procedures. Although 95% said they had personal protective equipment, only 70% to 74% reported having fit-tested N95 or equivalent masks. The majority of operators (83%) expressed concern about performing a cardiac catheterization on a patient with suspected or confirmed COVID-19.
Also in JAHA, researchers provide a practical guide on managing COVID-19 patients with concomitant A-fib, including a discussion of potential interactions between medications used to treat A-fib and emerging therapies for COVID-19.
In a reminder that the COVID-19 pandemic continues even as some of the restrictions put in place in the United States and Europe start to be lifted, the New York Times reports that a surge in cases is pushing Latin America "to the limit," quoting the director of the Pan American Health Organization. "Forced to choose between watching citizens die of the virus or of hunger, governments are loosening lockdowns, even as they watch infections climb," according to the story. Earlier in the week, World Health Organization (WHO) Director-General Tedros Adhanom Ghebreyesus, PhD, cautioned that even though the situation was improving in some areas, the pandemic was worsening globally.
On Tuesday, an official at the World Health Organization (WHO) clarified earlier comments indicating that asymptomatic spread of SARS-CoV-2 is "very rare," which were met with criticism from public health experts. As reported by STAT, Maria Van Kerkhove, PhD, followed that up by saying that the issue has not yet been resolved. "The majority of transmission that we know about is that people who have symptoms transmit the virus to other people through infectious droplets," she said. "But there are a subset of people who don't develop symptoms, and to truly understand how many people don't have symptoms, we don't actually have that answer yet."
As noted in yesterday's Dispatch, two new patient series are helping to flesh out more details about the rare multisystem inflammatory syndrome linked with COVID-19 in children—one from England and the other from New York City. Speaking to one of the researchers, TCTMD's Shelley Wood learns more about the arterial abnormalities cropping up across the spectrum of severity seen with this syndrome. Cardiac follow-up is warranted even in children who recover quickly, says Michael Levin, MD.
The next installment of the American College of Cardiology's Summer COVID-19 Education Series will take place on Thursday, June 11, from 12 to 1 pm ET. Geoffrey Barnes, MD, will moderate a discussion on clots and anticoagulants and Clyde Yancy, MD, will moderate a session on healthcare disparities in the context of COVID-19.
The European Medicines Agency (EMA), having reviewed 20 recently published studies, has reaffirmed its stance that ACE inhibitors and ARBs should continue to be used during the COVID-19 pandemic.
A clinical review in the European Heart Journal gives an overview of COVID-19 and discusses prevention and management for cardiovascular specialists. "All clinicians should be able to identify early clinical manifestations of COVID-19, including cardiovascular complications, and therapeutic options, as well as potential interactions with cardiovascular drugs, should be well known," the authors write.
MedShr has a free case-based COVID-19 education program for doctors and other healthcare professionals in Africa and the Middle East, providing case discussion, formal education, key data from trusted sources, peer-reviewed publications, and treatment algorithms.
Stay-at-home orders appear to be having a detrimental effect on weight-related behaviors in patients with obesity. Results of a survey published in Clinical Obesity indicate that 73% of patients treated at an obesity medicine clinic or a bariatric surgery practice reported increased anxiety, and 84% reported increased depression, after the orders were implemented. Most (70%) said they had more difficulty in achieving weight-loss goals, with roughly half reporting less exercise time and intensity and increased stockpiling of food.
The Centers for Medicare & Medicaid Services (CMS) issued new guidance to health systems and patients about the reopening of healthcare facilities. "Moving forward, hospitals and physicians must be prepared to not only care for COVID-19 patients (including any surge in cases), but also to resume all healthcare that was postponed due to the pandemic," the document states. "Patients have ongoing medical needs, may require preventive services such as vaccinations, or may have rescheduled surgeries that were postponed due to the public emergency."
An ongoing US National Institutes of Health (NIH)-funded study that is examining use of drugs prescribed off-label to children for various conditions will begin incorporating therapies, including antiviral and anti-inflammatory drugs, that are being used to treat COVID-19 in patients younger than 21.
 A study of 382 members of the US Navy serving on an aircraft carrier, published in Morbidity and Mortality Weekly Report, provides some insights into COVID-19 in young adults. The results show that one-fifth of infected patients did not have any symptoms and that preventive measures like using face coverings and observing social distancing reduced risks of infection. In addition, the authors write, "the presence of neutralizing antibodies among the majority is a promising indicator of at least short-term immunity."
---
June 9, 2020
Stent thrombosis may be a presenting feature of COVID-19, a small case series suggests. Speaking with TCTMD's Yael Maxwell, a study author said: "We don´t want to create alarm. The risk is low, we think. In our center we had near 2,000 COVID-19 patients and only four cases of stent thrombosis, but it is certain that it is a higher incidence than expected."
In Nature, researchers estimate that public health interventions to control the spread of SARS-CoV-2 in China, South Korea, Italy, Iran, France, and the United States prevented or delayed about 62 million confirmed cases, which translates to about 530 million total infections across those six countries.
"There is no stopping COVID-19 without stopping racism," according to researchers writing in a BMJ blog post. "A number of people who see the protests as possible drivers of more COVID-19 cases have suggested that it is hypocritical of doctors to support antiracism protestors now when weeks earlier they denounced large crowds due to the risk of spreading COVID-19," the authors write. "Framing antiracism protests against the control of COVID-19 is a false dichotomy. Will crowds possibly lead to more COVID-19 cases? Yes. But so will unabated racism." 
An official from the World Health Organization (WHO) said that asymptomatic spread of SARS-CoV-2 is "very rare," Forbes reports. That statement met with some criticism, and contrasts with previous studies showing a high proportion of COVID-19 cases related to asymptomatic spread.
There's little in the way of data from randomized, controlled trials that could support clear-cut recommendations, but an international collaborative group has done their best to summarize the wide range of potential treatment options for patients with COVID-19 given the distinct inflammatory and thrombotic activity seen with this infection. TCTMD's Michael O'Riordan has the story.
Two studies in JAMA—one using data from England and one from New York City—detail characteristics of children with an inflammatory syndrome that has been described in relation to COVID-19—called either the multisystem inflammatory syndrome in children (MIS-C) or the pediatric inflammatory multisystem syndrome temporally related to SARS-CoV-2 (PIMS-TS). The syndrome has some overlapping features with Kawasaki disease, but the new data show important differences between the two conditions. These two studies "mark the beginning of an important time of focused discovery, which will likely have relevance to an entire host of inflammatory conditions," an editorialist writes.
The risk of dying from COVID-19 was twice as high in patients with hypertension, according to a study out of Wuhan, China. Observed mortality was highest in those not on antihypertensive drugs, with no signal of harm for RAAS inhibitors, TCTMD's L.A. McKeown reports.
US National Institutes of Health (NIH) Director Francis Collins, MD, PhD, went on CNN to discuss the status of clinical trials of SARS-CoV-2 vaccine candidates and to reassure the public that vaccine development efforts will adhere to strict safety and effectiveness standards. "I'm a bit concerned to see there's a fair amount of skepticism in the American public about whether or not they would take such a vaccine," he told CNN. "We won't get past COVID-19 unless we have a substantial majority of our public ultimately rendered immune."
The Society of Cardiovascular Computed Tomography (SCCT) will hold its third annual Cardiovascular Disease Prevention Symposium in a virtual format on August 15, 2020. An in-person meeting has been rescheduled for July 2021.
There's no evidence that pets are playing a major part in spreading SARS-CoV-2, researchers say in Morbidity and Mortality Weekly Report. They report that two domestic cats with respiratory illnesses in March and April lasting 8 and 10 days, both owned by people with suspected or confirmed COVID-19, were the first reported pets infected in the United States. "Human-to-animal transmission of SARS-CoV-2 can occasionally occur," the authors write. "Animals are not known to play a substantial role in spreading COVID-19, but persons with COVID-19 should avoid contact with animals. Companion animals that test positive for SARS-CoV-2 should be monitored and separated from persons and other animals until they recover."
---
June 8, 2020
Will the COVID-19 crisis bring with it a "parallel pandemic" of physician burnout and post-traumatic stress disorder? Some fear that might be the case, as TCTMD's Michael O'Riordan explores.
Also on TCTMD, Caitlin Cox reports on the New England Journal of Medicine study showing that hydroxychloroquine failed to prevent COVID-19 in people exposed to SARS-CoV-2. A study author had some advice for doctors: "I would counsel the patient that there isn't really evidence that it helps yet, and in the absence of any proven benefit all you're taking on is risk. No medication is benign—certainly hydroxychloroquine isn't benign."
One of the researchers embroiled in the Surgisphere scandal, Amit Patel, MD, has had his faculty appointment at the University of Utah terminated, STAT reports. In the story, a university spokesperson declined to comment on whether the move was tied to the retractions of COVID-19 papers in the Lancet and the New England Journal of Medicine.
The European Medicines Agency (EMA) has begun a formal evaluation of remdesivir (Gilead Sciences) as a treatment for COVID-19 in response to an application for conditional marketing authorization. A decision could come within weeks, the agency said.
Data out of the Veterans Affairs system, published in JAMA, indicate that admissions for emergency conditions dropped by 42% between March 11 and April 21, 2020. Declines were seen for patients with stroke, MI, chronic obstructive pulmonary disease, heart failure, pneumonia, and appendicitis.
In a research letter in the Journal of the American Society of Echocardiography, researchers describe the echocardiographic findings in COVID-19 patients with significant myocardial injury. LV dysfunction and regional wall motion abnormalities were found in roughly half of patients. Isolated RV dysfunction was found in 17%, and more than trivial pericardial effusion in 33%. One-fifth of patients had no significant echocardiographic findings.
Guidelines from the European Resuscitation Council provide advice on resuscitation in patients with suspected or confirmed COVID-19. "Where uncertainty exists, treatment should be informed by a dynamic risk assessment which may consider current COVID-19 prevalence, the patient's presentation (eg, history of COVID-19 contact, COVID-19 symptoms), likelihood that treatment will be effective, availability of personal protective equipment (PPE), and personal risks for those providing treatment," the authors write.
Roughly 40% of patients with COVID-19 present with smell or taste dysfunction, according to a meta-analysis in Mayo Clinic Proceedings. "Routine screening for these conditions could contribute to improved case detection in the ongoing COVID-19 pandemic," the authors say. "However, to better inform population screening measures, further studies are needed to establish causality."
Also in Mayo Clinic Proceedings, researchers issued a "call for action and education" regarding cardiovascular health in the COVID-19 era. "Strategies to mitigate risk for in-person care, adoption of novel strategies to enable remote care, and robust education regarding prevention and immediate care for cardiovascular emergencies are the foundations of cardiovascular care during the pandemic, and beyond," they write.
The Society of Cardiovascular Computed Tomography (SCCT) will be holding its 2020 Board Review Course in an online format due to continuing restrictions related to COVID-19. The course will be held on June 25 and 26 and August 27 and 28.
In JAMA, Sonja Rasmussen, MD, and Denise Jamieson, MD, discuss caring for women who are planning a pregnancy, pregnant, or postpartum during the COVID-19 pandemic. "Based on limited data, there does not seem to be a compelling reason to recommend delaying pregnancy," they write.
More than half of pregnant women hospitalized in the United Kingdom with COVID-19 (56%) are from black or other ethnic minority groups, a finding that "needs urgent investigation and explanation," according to a study in the BMJ.
The US Food and Drug Administration (FDA) has reissued some emergency use authorizations to indicate that certain respirators are no longer authorized to be decontaminated for reuse; released new guidance expanding the availability and capability of noninvasive monitoring devices during the pandemic; and issued an alert to laboratory staff reminding them to use transport media that are compatible with the SARS-CoV-2 testing platforms and laboratory processes being used to analyze samples.
---
June 5, 2020


Papers on two key COVID-related observational studies have been withdrawn by their own investigators: one, on hydroxychloroquine/chloroquine, from the Lancet and the other, on ACE inhibitors and ARBs, from the New England Journal of Medicine. As TCTMD's Michael O'Riordan reports, the common denominator is Surgisphere, an Illinois-based company that owns the data used in both studies. Questions had arisen regarding how Surgisphere managed to collect details on over 96,000 COVID-19 patients so quickly. In their retraction requests, the authors of both studies say they were unable to access the raw data for independent review.
In other hydroxychloroquine news, researchers from the University of Oxford announced today they would no longer enroll patients in the hydroxychloroquine arm of the RECOVERY trial, a large-scale study testing a range of drug therapies in National Health Service (NHS) patients hospitalized with COVID-19. After a review by the Data Safety Monitoring Board, researchers concluded there was "no beneficial effect" of hydroxychloroquine on the primary endpoint of 28-day mortality, nor was there any evidence of a beneficial effect on the duration of hospital stay.
In a viewpoint published in JAMA, Marisa K. Dowling, MD, MPP, and Congresswoman Robin L. Kelly, PhD, of Illinois, say the disproportionate numbers of African Americans who have been affected by COVID-19 has highlighted a "crisis within a crisis" in the US healthcare system. They call for an immediate response to address these health disparities, noting that "neither the medical community nor Congress can afford to be color-blind."
The American College of Cardiology (ACC) is launching a "summer COVID-19 education series." The free weekly webinars promise "targeted and easy-to-consume education to address current and evolving knowledge and practice gaps to help you manage your patients with COVID-19 and heart disease both now and into the future." The first episode airs Saturday, June 6, and features ACC President Athena Poppas, MD, Katie Berlacher, MD, and US Surgeon General Jerome Adams, MD.
Giving bystander cardiopulmonary resuscitation (CPR) to a COVID-19 patient experiencing out-of-hospital-cardiac-arrest would likely result in one rescuer death for every 10,000 attempted rescues, a research letter in Circulation suggests. After analyzing emergency medical systems and hospital data from Seattle, the authors say that, what with the benefit of CPR, the bystander should only consider delaying their actions to put on personal protective equipment "when the prevalence of COVID-19 infection is substantially increased."
In a small case series published in the BMJ, high-dose oral famotidine was well tolerated in nonhospitalized patients with COVID-19, with marked improvements reported in disease-related symptoms. Doses ranged from 60 mg to 240 mg daily, and the researchers write that "all patients noticed a rapid improvement in their condition within 24-48 hours of starting famotidine."
In a retrospective analysis of 2,877 hospitalized COVID-19 patients from Wuhan, China, there was no signal of harm detected among hypertensive patients taking renin-angiotensin-aldosterone system (RAAS) inhibitors, researchers report in the European Heart Journal. Patients with a history of hypertension who were not on medication had a significantly higher risk of dying compared with those on an antihypertensive regimen (P = 0.041). No difference in mortality was observed between RAAS and non-RAAS groups.
Duckbill-style N95 masks should not be used by healthcare workers if alternatives are available, according to a research letter published in JAMA. Among 68 participants, most of whom were nurses, 70.6% of duckbill masks failed fit tests compared with 27.5% of dome-shaped masks. The greater the number of shifts the mask was worn, the higher the risk of fit failure.
As part of independent performance validation efforts, the US Food and Drug Administration has publicly posted test performance data from four more COVID-19 antibody/serology test kits. They are among the first results to be issued in partnership with the National Institutes of Health, the Centers for Disease Control and Prevention, and the Biomedical Advanced Research and Development Authority.
In JAMA Network Open, Baylor College of Medicine researchers recommend that COVID-19 patients admitted to the ICU undergo a thromboelastography (TEG) to gauge their risk of blood clots. In the small, single-center study, 90% demonstrated hypercoagulable TEG, with 62% having clinical evidence of thrombotic events.
---
June 4, 2020
Doubts about data used in a large hydroxychloroquine study remain headline news around the world as questions continue to mount about Surgisphere, a private company that provided numbers for the observational study published in the Lancet last month. Yesterday the World Health Organization announced it was restarting the SOLIDARITY trial, which includes a hydroxychloroquine arm, after reviewing "available mortality data" over the weekend. The study had been paused the day after the original Lancet study was published.
Meanwhile, in the New England Journal of Medicine, David R. Boulware, MD, MPH, and colleagues report results for one of the first large, randomized, placebo-controlled trials of hydroxychloroquine—this time for postexposure prophylaxis. Among 821 asymptomatic patients with known a known SARS-CoV-2 exposure at home or in the workplace, those randomized to hydroxychloroquine were no less likely to develop COVID-19 within 14 days than those given a placebo. Adverse events were more common with the study drug, but no serious adverse events, including arrhythmias or deaths, were reported. An accompanying editorial notes that a staggering 203 COVID-19 trials using hydroxychloroquine were listed in the ClinicalTrials.gov database as of June 1, 2020, 60 of which were focused on prophylaxis. "An important question is to what extent the article by Boulware et al should affect planned or ongoing hydroxychloroquine trials," the editorial states.
 In a letter, also published in the NEJM, Michael Klompas, MD, MPH, and colleagues write that "some people" are using their April 1, 2020, perspective to discredit calls for widespread masking. On the contrary, "the intent of our article was to push for more masking, not less," especially given the sizeable numbers of asymptomatic or presymptomatic patients, they say. "Universal masking helps to prevent such people from spreading virus-laden secretions, whether they recognize that they are infected or not."
Indeed, a new review published in the Annals of Internal Medicine concludes that asymptomatic infections likely account for 40-45% of cases, and asymptomatic patients "can transmit the virus to others for an extended period, perhaps longer than 14 days." 
A state-of-the-art paper in JACC: Heart Failure today reviews considerations for heart failure care during the COVID-19 pandemic. Similarly, researchers writing in the European Journal of Heart Failure describe the impact of the pandemic on hospitalizations and management of heart failure patients during the peak of the pandemic in London, England.
Also in London, Andreas Baumbach, MD, Stephen Edmondson, MBBS, and Anthony Mathur, MD, offer their recommendations for restarting elective interventional cardiology procedures in a video on PCRonline,
 In JAMA, a small and dispiriting study out of China suggests that convalescent plasma on top of standard care is no better than standard care alone in improving disease course within 28 days among patients with severe or life-threatening COVID-19.
Also writing in JAMA, Maya M. Hammoud, MD, MBA, and colleagues warn about the impact of COVID-19 on the 2020-2021 medical residency cycle and propose ways to reform the process, "given stresses likely to be placed on applicants and programs from the ongoing COVID-19 pandemic."
A perspective in Science Translational Medicine sums up key shortcomings of diagnostic tests that have been developed for COVID-19 and provides a detailed infographic listing the diagnostic tests available so far, how they can be used, and areas for future development. The infographic is being "continuously updated" here.
I
n line with the wealth of data showing drops in hospital admissions for acute cardiovascular events, overall emergency visits in the United States declined by 42% in the early months of the pandemic, according to nationwide data published in Morbidity and Mortality Weekly Report. The steepest drops, between March 29 and April 25, 2020, compared to the same period the year prior, occurred in patients 14 years and younger, women, and in the northeast corner of the country.
---
June 3, 2020
In an Off Script blog for TCTMD touching on black lives, COVID-19, and social justice, Keith C. Ferdinand, MD, calls on physicians to see the bigger picture and work for change. "We are in an ideal position to advocate for social justice and to address primordial, primary, and secondary prevention of cardiovascular diseases contributing to the shortened life spans and the disproportionate COVID-19 death seen across racial/ethnic minorities and other disadvantaged populations."
A European Society of Cardiology (ESC) survey found that 78.8% of respondents perceived a decrease in STEMI presentations at their hospitals, with an average estimated drop of 50%, during the COVID-19 pandemic. Most respondents also said STEMI patients presented later than usual. Full results of the survey can be found in the European Heart Journal: Quality of Care & Clinical Outcomes.
The European Association of Percutaneous Coronary Interventions (EAPCI) performed a survey of its own, this one assessing the impact of the COVID-19 pandemic on interventional cardiology practice. Among the findings related to STEMI published in EuroIntervention, 27% of respondents reported that coronary angiography and PCI were reduced or stopped, 48% reported an increased delay in reperfusion, and 22% said fibrinolysis was administered because of logistical reasons related to COVID-19.
Spanish researchers say in JACC: Case Reports that they have noted a higher-than-expected incidence of stent thrombosis (ST) during the COVID-19 pandemic, describing one cast of acute ST and three of very late ST. "We think that SARS-CoV-2 infection triggered ST in these patients," they conclude.
Following a similar move by the New England Journal of Medicine for another study, the Lancet has released an "expression of concern" regarding a hydroxychloroquine/chloroquine study that has met with some criticisms. Both analyses relied on data from Surgisphere, a private company. "Although an independent audit of the provenance and validity of the data has been commissioned by the authors not affiliated with Surgisphere and is ongoing, with results expected very shortly, we are issuing an Expression of Concern to alert readers to the fact that serious scientific questions have been brought to our attention," the Lancet editors write. Digging into Surgisphere, the Guardian notes that the company's "handful of employees appear to include a science fiction writer and an adult-content model."
The Kawasaki-like syndrome—dubbed the multisystem inflammatory syndrome in children (MIS-C)—appears to be more frequent in children and teens of African ancestry, according to a study out of France published in the BMJ. Also, an "unusually high proportion" of patients had GI symptoms and Kawasaki disease shock syndrome.
In JAMA Network Open, researchers report on the clinical and immune features of hospitalized pediatric patients with COVID-19 in Wuhan, China. "In this case series, systemic inflammation rarely occurred in pediatric patients with COVID-19, in contrast with the lymphopenia and aggravated inflammatory responses frequently observed in adults with COVID-19," the authors write.
After describing a case involving RV clot in transit in a COVID-19 patient in JACC: Case Reports, Sanjum Seth, MD, and colleagues present a modified pulmonary embolism response team (PERT) algorithm for diagnosing and treating venous thromboembolism in COVID-19 patients.
In a common commentary, the US Food and Drug Administration (FDA) and the European Medicines Agency (EMA) provide "procedural assistance to sponsors and applicants who anticipate submission of pediatric product development plans for the treatment and prevention of COVID-19."
A paper in Morbidity and Mortality Weekly Report describes how the US Air Force limited COVID-19 transmission during basic training. Among 10,579 trainees, there were five symptomatic COVID-19 cases, including only three transmissions. "Transmission of symptomatic COVID-19 was successfully limited using strategies of quarantine, social distancing, early screening of trainees, rapid isolation of persons with suspected cases, and monitored reentry into training for trainees with positive test results after resolution of symptoms," the authors write.
The FDA released guidance on institutional review board review of individual patient expanded access requests for investigational drugs and biological products during the COVID-19 public health emergency. The document "includes recommendations regarding procedures for single IRB member review. This is in response to physician requests for a waiver from the requirement for full IRB review. The guidance recommendations also address factors to consider when assessing potential benefits and risks for a particular patient being treated under expanded access."
A risk-tailored approach may be the way to go for the next phase of Canada's response to COVID-19, researchers argue in CMAJ. "Leveraging data on heterogeneity to guide nuanced, population- and setting-specific strategies is not new and will require greater effort than universal strategies; it will not be cheap, but it represents a path forward that affirms human rights and aligns with aspirations for equity in Canada's health systems," they write.
Also in CMAJ, Carl Boodman, MD, et al list five things to know about diagnostic testing for SARS-CoV-2: sensitivity depends on the timing of sample collection; sensitivity varies according to specimen type and disease severity; test positivity doesn't always equate to infectivity; point-of-care testing gives a rapid result but is limited by "low throughput"; and positive serology doesn't necessarily mean lifelong immunity.
---
June 2, 2020
A feature story by TCTMD's Caitlin Cox explores what is known about the value of mechanical circulatory support (MCS), particularly ECMO, in treating patients with COVID-19. With limited evidence to back MCS use and the amount of resources required, physicians on the front lines are urging a go-slow approach.
The New England Journal of Medicine has published an "Expression of Concern" regarding a study by Mandeep Mehra, MD, et al looking at the effect of preexisting treatment with ACE inhibitors and ARBs on COVID-19. That study used data obtained from Surgisphere, which also provided data for a Lancet study on hydroxychloroquine/chloroquine that has come under fire. "Recently, substantive concerns have been raised about the quality of the information in that database," NEJM Editor-in-Chief Eric Rubin, MD, PhD, writes. "We have asked the authors to provide evidence that the data are reliable. In the interim and for the benefit of our readers, we are publishing this Expression of Concern about the reliability of their conclusions."
The COVID-19-related lockdown in Denmark was associated with an immediate drop in new-onset heart failure diagnoses and hospitalizations for worsening heart failure, according to a study in Circulation: Heart Failure. No impact on mortality was seen. "However, these data raise concerns for a potential undertreatment of HF currently that may impact prognosis in the longer term," the researchers say.
 In the Canadian Journal of Cardiology, researchers have provided an update on early guidance and evidence around use of renin-angiotensin system blockers during the COVID-19 pandemic. "Evidence addressing their use during the COVID-19 pandemic is rapidly evolving," the authors write. "As we await definitive RCT evidence in COVID-19, the Canadian Cardiovascular Society/Canadian Heart Failure Society guidance remains to continue RAS blockers irrespective of SARS-CoV-2 infection, as supported by the majority of available observational studies."
Varsha Tanguturi, MD, and colleagues give suggestions on managing severe aortic stenosis in the COVID-19 era in a viewpoint in JACC: Cardiovascular Interventions. "We suggest transitions to virtual assessments and consultation, careful pruning and planning of necessary testing, as well as fewer and shorter hospital admissions," they write. "These strategies center on minimizing patient exposure to COVID-19 and expenditure of human and healthcare resources without significant sacrifice to patient outcomes during this public health emergency."
Members of the American Society of Nuclear Cardiology (ASNC) have expressed optimism about their specialty's recovery after the pandemic subsides. More than two-thirds of respondents to a survey are confident that nuclear cardiology volumes will return to pre-COVID level, with half predicting that the rebound will take 3 to 6 months.
A survey of young physicians in China showed that the SARS-CoV-2 outbreak was accompanied by declines in mood and increases in symptoms of depression and anxiety, fear of violence, and observation of violence from patients or their families. "These findings may reflect training physicians' added clinical workload with the emergence of COVID-19 and are consistent with past evidence that the additional stressors physicians face during infectious disease outbreaks place them at greater risk for both short-term and long-term mental health problems," the authors write in JAMA Network Open.
The European Association of Preventive Cardiology (EAPC) has published the results of a question and answer session about exercising during the SARS-CoV-2 outbreak, with sections for individuals and athletes, as well as the doctors and coaches who manage and support them. "We hope that this document will offer reassurance, promote safe participation in exercise in the COVID-19 era, and offer a framework of management for physicians caring for athletes," the authors write in the European Journal of Preventive Cardiology.
In a blog post, Francis Collins, MD, PhD, director of the US National Institutes of Health (NIH), explores whether the warm weather will slow the spread of SARS-CoV-2. "We'll obviously have to wait a few months to get the data. But for now, many researchers have their doubts that the COVID-19 pandemic will enter a needed summertime lull," he writes, pointing to recent computer simulations indicating that a widespread lack of immunity to the virus, and not the weather, will be the main driver of transmission.
A systematic review and meta-analysis in the Lancet shows that social distancing and use of face masks and eye protection all likely reduce person-to-person spread of SARS-CoV-2 in healthcare and community settings. "However, no intervention, even when properly used, was associated with complete protection from infection," the authors write. "Other basic measures (eg, hand hygiene) are still needed in addition to physical distancing and use of face masks and eye protection."
Edward Nardell, MD, and Ruvandhi Nathavitharana, MD, explore the potential role of air disinfection to counter the spread of SARS-CoV-2 in a JAMA viewpoint. Though there still is no clear evidence of person-to-person airborne transmission, it is likely occurring based on what has been seen with other respiratory viruses, they say. "If fitted N95 respirators can be justified as a prudent precaution against airborne infection for healthcare workers with regular exposure to patients with [COVID-19] and nonmedical face coverings justified to be worn in public to reduce aerosol spread, should not air disinfection be deployed in intensive care units, emergency departments, waiting rooms, and ambulatory clinics?" they ask.
 Also in JAMA, researchers discuss challenges around opening schools in the fall. They outline a framework with six components to safely do that: have communities create conditions for a successful reopening by controlling the spread of SARS-CoV-2; establish distancing at each school; prioritize in-person instruction for the children most at risk; prepare a strong public health and environmental response; respect the concerns of individual families and teachers; and link curricula, teaching strategies, and remote learning technologies. "Through its effects on children, the legacy of COVID-19 will last for years," they write. "The urgency and challenge of reopening schools requires the nation's full attention today."
---

June 1, 2020
TCTMD's Michael O'Riordan details questions that have been raised about a large study on hydroxychloroquine/chloroquine for COVID-19. "A group of more than 140 scientists, researchers, and statisticians have written an open letter to the Lancet and the authors of a recently published observational study showing that the use of chloroquine, and its newer derivative hydroxychloroquine, increased the risk of mortality and the occurrence of cardiac arrhythmias when used in the treatment of hospitalized patients with COVID-19," he reports.
There was community spread of SARS-CoV-2 in the United States as early as late January, according to data from the Centers for Disease Control and Prevention (CDC) COVID-19 Response Team in Morbidity and Mortality Weekly Report. "Until late February, COVID-19 incidence was too low to be detected by emergency department syndromic surveillance for COVID-19–like illness," the authors note.
Genetic sequencing of SARS-CoV-2 samples obtained from patients treated at the Mount Sinai Health System indicates that the first infections in New York City mostly came from US and European sources, researchers report in Science.
On Monday, Gilead Sciences announced more positive remdesivir data from its open-label, phase III SIMPLE trial, which included patients with moderate COVID-19. A 5-day course of remdesivir added to standard care boosted the likelihood of clinical improvement at day 11 by a relative 65% compared with standard care alone, according to the top-line results.
A systematic echocardiographic study in Circulation provides insights into the range of cardiac manifestations seen in patients hospitalized with COVID-19. About one-third of patients had a normal echocardiogram at baseline. The most common findings were RV dilatation and dysfunction (39%), LV diastolic dysfunction (16%), and LV systolic dysfunction (10%). Clinical deterioration was seen in 20%.
In the Lancet, researchers have reported on mortality and pulmonary complications in patients undergoing surgery with perioperative SARS-CoV-2 infection. "Postoperative pulmonary complications occur in half of patients with perioperative SARS-CoV-2 infection and are associated with high mortality," they write. "Thresholds for surgery during the COVID-19 pandemic should be higher than during normal practice, particularly in men aged 70 years and older. Consideration should be given for postponing nonurgent procedures and promoting nonoperative treatment to delay or avoid the need for surgery."
The US Food and Drug Administration (FDA) has issued an emergency use authorization for the Impella RP for the treatment of COVID-19 patients with right heart failure or decompensation, including pulmonary embolism, device maker Abiomed announced Monday.
The FDA has made its MyStudies app freely available to investigators as a way to obtain informed consent from patients for eligible clinical trials when in-person meetings are not possible due to COVID-19. The app can now be found as COVID MyStudies.
Systematic ultrasound examination reveals a high prevalence of deep vein thrombosis in mechanically ventilated COVID-19 patients. In the Journal of the American College of Cardiology, researchers from a single hospital in France "showed a remarkably high DVT prevalence (46%) and revealed the rapid time course of thrombus formation despite prophylactic anticoagulation." A study performed at another French hospital, this one in JAMA Network Open, identified an even higher rate of DVT (79%) in patients admitted to the ICU for severe COVID-19.
Mayo Clinic physicians have outlined a multidisciplinary approach to managing COVID-19 in the hospital in the Mayo Clinic Proceedings. "Supportive care is the standard approach to the management of [COVID-19], with particular attention to respiratory support, and early detection of potential complications such as cytokine storm and organ dysfunction," they write, noting that use of antivirals and immunomodulators remains investigational.
Also in that journal, a look at a multinational registry showed that men with confirmed COVID-19 are much more likely to die than affected women, even after accounting for the heavier comorbidity burden in men.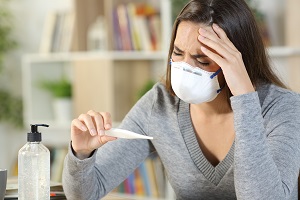 A review in JAMA Neurology explores the neurologic manifestations of COVID-19. "The most common neurologic complaints in COVID-19 are anosmia, ageusia, and headache, but other diseases, such as stroke, impairment of consciousness, seizure, and encephalopathy, have also been reported," the authors write.
 
---
COVID-19: TCTMD's Daily Dispatch for September
COVID-19: TCTMD's Daily Dispatch for August
COVID-19: TCTMD's Daily Dispatch for July
COVID-19: TCTMD's Daily Dispatch for May
COVID-19: TCTMD's Daily Dispatch for April

COVID-19: TCTMD's Daily Dispatch for March
Todd Neale is the Associate News Editor for TCTMD and a Senior Medical Journalist. He got his start in journalism at …
Read Full Bio