COVID-19: TCTMD's Daily Dispatch for April
We're curating a list of COVID-19 research and other useful content, and updating it daily.

TCTMD reporter Todd Neale is keeping up on breaking news and peer-reviewed research related to COVID-19 and will update daily. If you have something to share, tell us.
 
April 30, 2020
TCTMD Managing Editor Shelley Wood looks into the increase in rare STEMI complications, like ventricular septal defects, papillary muscle rupture, and left ventricular aneurysms and thrombus formation, during the COVID-19 era. The trend is blamed on patients avoiding hospitals out of fear of becoming infected with SARS-CoV-2 or concerns that hospitals are overwhelmed.
Is pulmonary embolism a distinguishing feature of COVID-19, and if so, how can it best be prevented and treated? TCTMD's Michael O'Riordan tackles those questions, finding that the optimal anticoagulation strategy remains unknown.
Newly reported results from clinical trials of the investigational remdesivir have yielded mixed results. Top-line findings from the placebo-controlled Adaptive COVID-19 Treatment Trial (ACTT), sponsored by the US National Institute of Allergy and Infectious Diseases (NIAID) show that patients who received remdesivir had 31% faster time to recovery (median 11 vs 15 days), with a trend toward a lower risk of death (8.0% vs 11.6%). Another trial out of China, however, failed to demonstrate a clinical benefit of remdesivir.
The editors of the Journal of the American Heart Association have released a white paper containing current perspectives on COVID-19 and CVD. "We address the cardiovascular comorbidities of COVID-19 infection; the diagnosis and treatment of standard cardiovascular conditions during the pandemic; and the diagnosis and treatment of the cardiovascular consequences of COVID-19 infection," they write, noting that they also discuss the safety of healthcare workers and ethical issues related to patient care.
Consistent with the drop in STEMI presentations around the world, the COVID-19 outbreak in a region of Italy resulted in a substantial decrease in rates of PCI across all types of ACS, researchers report in Circulation. "The Campania region has been less affected than others by the COVID-19 pandemic and, as a result, no changes occurred during the study period in the regional hub-and-spoke care system and in the management of ACS patients," they write. "Therefore, PCI rates effectively reflect ACS rates."
In Circulation: Arrhythmia and Electrophysiology, researchers report on the effect of chloroquine, hydroxychloroquine, and azithromycin—which have been widely used as COVID-19 treatments despite lack of definitive evidence of efficacy—on corrected QT interval in patients with SARS-CoV-2 infection. The medications resulted in QT prolongation, but there were no cases of Torsade de pointes or arrhythmogenic deaths.
A case series from New York provides insight into the effects of COVID-19 in patients with known immune-mediated inflammatory diseases like rheumatoid arthritis. "These findings suggest that the baseline use of biologics is not associated with worse COVID-19 outcomes," the authors say in the New England Journal of Medicine.
Additional data from New York show that COVID-19 is not affecting all socioeconomic groups equally. Of the five boroughs of New York City, the highest rates of hospitalization and death related to the disease were seen in the Bronx, "which has the highest proportion of racial/ethnic minorities, the most persons living in poverty, and the lowest levels of educational attainment," researchers report in JAMA.
Llamas may have a role to play in the COVID-19 pandemic. A team of researchers from Texas and Belgium is reporting that an antibody produced by llamas can be modified in such a way that it neutralizes SARS-CoV-2 in culture. Preclinical studies in animals are planned.
---
April 29, 2020
TCTMD will host a live webcast (supported through an unrestricted educational grant provided by Amgen) entitled "COVID-19: Telemedicine and the Future Care of Cardiac Patients" starting at 4:15 pm EST today. The panel will include Ajay Kirtane, MD, Jennifer Haythe, MD, Chad Rammohan, MD, and Pam Taub, MD.
Also today, the European Association of Percutaneous Cardiovascular Interventions (EAPCI) will conduct a 1-hour webinar discussing COVID-19 and its impact on cardiovascular interventions, bringing in new experiences from Europe. It will feature speakers from Spain, Italy, and France and will begin at 6 pm CEST (12 pm EST).
The United States now has more than 1 million confirmed cases of COVID-19, according to the Johns Hopkins COVID-19 Dashboard.
Possible good news has come from the search for an effective COVID-19 treatment. Regarding a placebo-controlled study of the investigational antiviral remdesivir conducted by the US National Institute of Allergy and Infectious Diseases (NIAID), drug maker Gilead Sciences said Wednesday, "We understand that the trial has met its primary endpoint and that NIAID will provide detailed information at an upcoming briefing." The company also released results from its own study showing that 5- and 10-day dosing durations of remdesivir had similar efficacy in patients hospitalized with severe COVID-19.
A placebo-controlled trial conducted in China, however, failed to show a benefit of remdesivir for adults hospitalized with lab-confirmed SARS-CoV-2 infection. According to a report in the Lancet, the antiviral did not significantly improve time to clinical improvement in the overall trial. There was a numerically, but not significantly, faster time to clinical improvement with remdesivir in patients who had a symptom duration of 10 days or less.
A Gallup poll, conducted in partnership with West Health, showed that one out of every seven Americans (14%) would avoid seeking care if they had COVID-19 symptoms due to concerns about being able to afford treatment. Another 6% of respondents said they or a family member had been denied care for another condition because of the surge in COVID-19 cases.
Another poll, this one from Morning Consult and the American College of Emergency Physicians (ACEP), showed that 29% of American adults have delayed or avoided medical care because of a fear of getting COVID-19. Most of the respondents (80%) said they were worried about contracting the disease if they needed to go to the emergency room. Meanwhile in Northern Italy, new numbers published in the New England Journal of Medicine (NEJM) point to a 25-30% drop in ACS admissions between February 20 and March 31, 2020, as compared with two earlier timepoints.
The American Heart Association (AHA) has created an online business exchange to help connect organizations that need resources, goods, and services with others that can help. The Beneficial Business Exchange "is for broad-scaled exchanges between businesses and organizations, not individuals, and everything must be offered at no charge." An example of how it might work is by connecting a hospital and a hotel to provide rooms for nurses flown in to help during an emergency like the COVID-19 crisis, the AHA said.
In a perspective in the NEJM, researchers say reason should not be abandoned as the medical community grapples with the COVID-19 pandemic. "We are living through an unprecedented biopsychosocial crisis; physicians must be the voice of reason and lead by example," they write. "We must reason critically and reflect on the biases that may influence our thinking processes, critically appraise evidence in deciding how to treat patients, and use anecdotal observations only to generate hypotheses for trials that can be conducted with clinical equipoise. We must act swiftly but carefully, with caution and reason."
---

April 28, 2020
When telemetry beds are scare, mobile monitors can be used to look for potential heart rhythm issues related to treatment with hydroxychloroquine and/or azithromycin in patients with COVID-19, the experience at one New York hospital suggests.
The Johns Hopkins COVID-19 Dashboard shows that the total number of confirmed cases now tops 3 million worldwide. Leading the way is the United States, which is approaching 1 million cases.
Two papers in Circulation: Cardiovascular Quality and Outcomes highlight opposing views on the place of fibrinolytic therapy for STEMI in the COVID-19 era. Kevin Bainey, MD, and colleagues say: "As the frequency and duration of PCI-related delays for reperfusion therapy increase, fibrinolytic therapy and the pharmacoinvasive strategy offer a logical, effective, simple, and safe alternative for an overtaxed health system while decreasing COVID-19 exposure risk for healthcare providers." Ajay Kirtane, MD, and Sripal Bangalore, MD, however, argue: "Whether fibrinolytic therapy is useful to target systemic micro-thrombi associated with COVID-19 remains to be proven. Until that time, primary PCI remains the best treatment option for suspected STEMI, taking full precautions to minimize risks of exposure for the cardiac catheterization staff."
European doctors are warning about an increase in an inflammatory condition in children that may be related to SARS-CoV-2 infection, with features similar to toxic shock syndrome or Kawasaki disease, multiple media outlets are reporting. A story in USA Today notes that pediatric societies in the United Kingdom, Spain, and Italy have raised the alarm, with possible cases also reported in France and Belgium.
In the European Heart Journal: Acute Cardiovascular Care, researchers argue that mental health support for healthcare workers is a critical part of the public health response to COVID-19. The paper "details the effects on staff and addresses some of the organizational, team, and individual considerations for supporting staff (pragmatically) during this pandemic," the authors write. "Leaders at all levels of healthcare organizations will find this a valuable resource."
Supporting that argument, colleagues, friends, and family are grieving the suicide death of Lorna Breen, MD, medical director of the emergency department at New York-Presbyterian Allen Hospital in Manhattan. Breen had contracted COVID-19, recovered, and returned to work before taking her own life this past weekend, the New York Times reports.
The PERT Consortium is launching a COVID-19 registry for pulmonary embolism, saying, "Given that both conditions carry high rates of morbidity and mortality, there is an urgent need to rapidly collect and disseminate information about patients who suffer from both COVID-19 and PE."
A simulation study published as a research letter in JAMA suggests that recommendations regarding personal protective equipment (PPE) may not be sufficient for workers performing intubation in the emergency department, with contamination found on uncovered skin, hair, and shoes. An accompanying editorial concludes: "Fundamental research is needed to better inform PPE recommendations. For example, it would be useful to know how long SARS-CoV-2 can remain infective on surfaces such as the skin, hair, and clothing, and the potential for contact transmission from those sites to guide recommendations for barrier protection."
Data out of Shenzhen, China, confirm that isolation and contact tracing are crucial when it comes to stemming the spread of SARS-CoV-2. "The overall impact of isolation and contact tracing, however, is uncertain and highly dependent on the number of asymptomatic cases," researchers write in the Lancet Infectious Diseases.
A pug named Winston living in Chapel Hill, NC, is the first dog in the United States to test positive for COVID-19, according to a story on WRAL.com. He was tested after a mother, father, and son were found to have the infection as part of a study at Duke University.
---

April 27, 2020
TCTMD's Michael O'Riordan explores the detrimental impact that COVID-19 lockdowns might be having CVD prevention efforts. As Mike writes in a feature story, "experts are reminding people that daily physical activity is as important as ever for the primary and secondary prevention of cardiovascular disease, especially since this coronavirus is more lethal for those with underlying health conditions."
Along those lines, a commentary in the European Heart Journal covers the health system, public health, and economic implications of COVID-19 from a cardiovascular perspective, with the authors concluding that the impacts "may be exacerbated by lost opportunities for primary and secondary prevention. We suggest that in order to mitigate against this risk, public health messages are developed which are co-beneficial to protect against COVID-19 and the primary and secondary prevention of cardiovascular disease."
Mamas Mamas, BMBCh, DPhil, discusses the increasing recognition of COVID-19's cardiac involvement in a video for the European Society of Cardiology. "It's very difficult to differentiate true STEMIs from myocardial injury associated with COVID, and some of the things to look out for may be the presence of reciprocal changes on the ECG as well as regional wall motion abnormalities on echo," he says.
On the American College of Cardiology (ACC) website, Debabrata Mukherjee, MD, identifies the key points from a recent perspective on antiplatelet therapy following PCI in patients with COVID-19. "At this time, clinicians need to be cognizant of the pros and cons of antiplatelet therapy in patients complicated by COVID-19 and individualize therapy based on risk of bleeding," he writes.
In the International Journal of Cardiology, researchers describe how the STEMI care network in the Lombardy region of Italy was centralized in response to the COVID-19 crisis. "A model of centralization to some 'Macro-Hubs' was applied: for patients with STEMI, one or two Macro-Hubs were identified in each area, according to the estimated transportation time of patients, geographical features, and capacity to admit all the potential patients," Marco Ferlini, MD, and colleagues write.
Experts from the Society for Cardiovascular Angiography and Interventions (SCAI) and the Canadian Association of Interventional Cardiology (CAIC) discuss recent guidance on the management of acute MI during the pandemic in a recorded webinar.
The PERT Consortium will hold a webinar today from 4 to 6 PM ET to discuss challenges around pulmonary embolism during the COVID-19 pandemic, with experts from Spain, the Netherlands, and New York. It will include case presentations and a Q&A.
Data out of Kaiser Permanente Northern California in Oakland confirm that hypertension and diabetes are common comorbidities in adults hospitalized with COVID-19. In a research letter in JAMA, the authors also report that inpatient care was required for patients across age groups. "These findings underscore the importance of public health interventions that prevent transmission for the entire public to mitigate hospital surges," they write.
---

April 24, 2020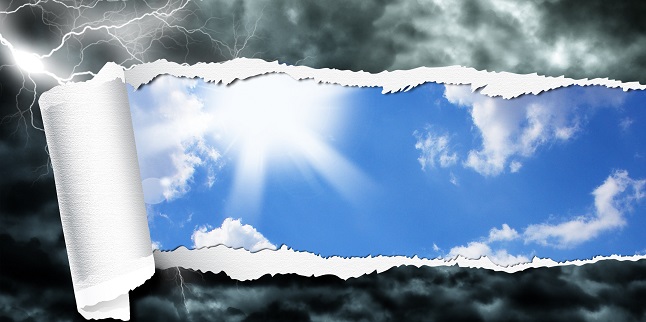 The body's potent immune response to COVID-19 poses unique risks to the heart, writes TCTMD's Caitlin Cox. Why our immune response tips so radically off-balance with this disease is unclear, but a host of anti-inflammatory agents are being explored as potential therapies, some having already been tested in the prevention of cardiovascular events.
Two retrospective studies out of China's Hubei Province provide additional reassurance that renin-angiotensin-aldosterone system (RAAS) inhibitors don't appear to increase mortality among patients with hypertension hospitalized due to COVID-19, and may in fact be protective. Unanswered in these studies, however, is how ACE inhibitors and ARBs affect hypertensive patients who do not yet have COVID-19.
TCTMD is hosting another live webcast April 25, at 10:15 AM Eastern Time, to discuss the impact of social isolation and outcomes. Titled Lessons from European Public Health Policies, tomorrow's broadcast will be available on Twitter and Facebook.
A rapid communication in the New England Journal of Medicine's explains the steps taken by NewYork-Presbyterian Weill Cornell Medical Center to rapidly convert its operating rooms and postanesthesia care units to ICUs. "As a result of these efforts, we were able to configure an additional 60 beds for critically ill ventilator-dependent patients, thereby increasing our hospital's critical care capacity by 52% from baseline," write Alexander W. Peters, MD, MPH, and colleagues. The first beds were available within 3 days, they note.
Accidentally released results from a trial of remdesivir (Gilead Sciences) in 237 patients randomized 2:1 to drug or placebo show that the antiviral agent was not associated with faster clinical improvement or survival at 28 days. Moreover, remdesivir needed to be stopped early due to adverse events in 11.6% of patients as compared with just 5.1% in the control group. As reported by STAT, the trial results were unintentionally posted to the World Health Organization website where they were screen-capped by a reporter before being taken down. A company spokesperson told STAT that the trial was stopped early, making it impossible to draw "statistically meaningful conclusions," but that "trends in the data suggest a potential benefit for remdesivir, particularly among patients treated early in disease." 
In Brazil, a small randomized clinical trial testing two doses of the malaria drug chloroquine diphosphate (600 mg twice daily for 10 days and 450 mg twice daily on day 1 and once daily for 4 days) in patients with severe COVID-19 infection concluded that the higher dose should not be used because of its potential to cause more harm than good, particularly when taken on top of azithromycin and oseltamivir. The higher dose has been formally indicated for compassionate use in severe COVID-19 patients in many countries, the authors note, which was why the study did not include a placebo arm. Lethality for the whole cohort, however, was higher than seen among similar patients not receiving chloroquine in a large sample-size cohort in Lombardy, Italy, Mayla Gabriela Silva Borba, MD, and colleagues write in JAMA Network Open.
Meanwhile the US Food and Drug Administration issued another Drug Safety Communication cautioning against the use of hydroxychloroquine or chloroquine for COVID-19 outside of the hospital setting or a clinical trial due to the risk of potentially deadly arrhythmias. "We would like to remind health care professionals and patients of the known risks associated with both hydroxychloroquine and chloroquine," the alert reads. "Hydroxychloroquine and chloroquine have not been shown to be safe and effective for treating or preventing COVID-19," and are still under study.
US president Donald Trump "downplayed the risk and delayed action, costing countless avertable deaths," from COVID-19, according to a scathing editorial in the British Medical Journal. Gavin Yamey, MD, MPH, professor of global health and public policy at Duke University and Gregg Gonsalves, PhD, from the Yale School of Public Health, detail the missteps dating back to 2018 that led to the US becoming the current world epicenter for the disease concluding, "Trump's astounding incompetence was a political determinant of the US covid-19 epidemic."
Despite being next-door to China and having one of the world's highest population densities, Hong Kong has managed to contain COVID-19 infections: between January 22 and April 14, Hong Kong only had 1,010 people test positive and four deaths. A new paper in the Canadian Medical Association Journal addresses in detail how this might have been achieved.
Researchers developed a computer simulation model of the entire US population and then used this to estimate what resource use and healthcare costs would be based on different proportions of the population getting infected. As Sarah M. Bartsch, MPH, and colleagues report, if 80% of the population gets infected, estimated healthcare costs would be in the range of $654 billion, they write in Health Affairs. If the number of Americans infected could be limited to just 50%, costs would get close to $409 billion and if they can be contained to 20%, close to $215 billion.
---

April 23, 2020
An emerging body of evidence suggests that COVID-19 may predispose patients to arterial and venous thrombotic disease, and that some of the therapies under investigation may pose distinct drug-drug interactions with common antithrombotic medications, TCTMD's Michael O'Riordan reports. An international writing group has summarized what's known to date about preventing venous thromboembolism (VTE) in patients with COVID-19 as well as the ideal management of COVID-19-positive patients with a VTE diagnosis.
Also on TCTMD, a new virtual episode of On Record hears from Gennaro Giustino, MD, Isaac George, MD, Azeem Latib, MD, and Jordan Safirstein, MD, who themselves contracted the virus and recovered. They describe their symptoms, their efforts to protect colleagues and loved ones, and their takeways.
The world's largest cardiology conference, the European Society of Cardiology (ESC) Congress, is expected to announce today that it will move to an online-only program rather than kicking off August 29, 2020, in Amsterdam, the Netherlands. This follows an announcement by Dutch Prime Minister Mark Rutte to extend the country's ban on major public events until September 1. A media spokesperson for the ESC confirmed that an official statement is in the works.
Tony Gershlick, MD, and Tom Kite, MD, have launched an international COVID ACS registry, "designed to document clinical practice and subsequent outcomes in COVID-19 positive ACS patients that undergo an invasive coronary strategy." Any patient 18 years or older with a confirmed or suspected COVID-19 diagnosis who has undergone angiography since March 1, 2020, can be added to the registry, including retrospectively.
Interventional cardiologists in training in Italy have launched an anonymous survey, led by Marco Toselli, MD, and Francesco Giannini, MD, asking about the impact of the pandemic on cath lab activity and learning curve. The survey is open until the end of the month.
Characteristics, comorbidities, and outcomes among 5,700 COVID-19 positive patients from 12 New York area hospitals have been published in JAMA. Safiya Richardson, MD, MPH, and colleagues report that hypertension was the most common comorbidity, seen in 56.6% of the cohort, followed by obesity (41.7%) and diabetes (33.8%). For the 2,634 patients who were either discharged or died during study follow-up, 14.2% required ICU care, 12.2% received invasive mechanical ventilation, 3.2% needed kidney replacement therapy, and 21% died. "To our knowledge, this study represents the first large case series of sequentially hospitalized patients with confirmed COVID-19 in the US," the authors write.
Also in JAMA, a research letter aims to sniff out the incidence of anosmia and ageusia among patients assessed at Treviso Regional Hospital in Northern Italy who tested positive for COVID-19. Out of 374 eligible patients surveyed, results were available for 71.4%; of these, 64.4% reported some degree of altered sense of smell or taste. Timing of this symptom varied across the cohort, was more frequent among women than in men (72.4% vs 55.7%), and was the only symptom in 3% of patients surveyed.
Yet another opinion piece—this time in the New England Journal of Medicine—is highlighting the lack of human data supporting either the use, or discontinuation, of renin–angiotensin–aldosterone system inhibitors in the context of COVID-19.
Rebekah Mannix, MD, MPH, and colleagues are sounding the alarm about a potential spike in firearm suicides during and after the COVID-19 pandemic in the United States. Writing in the Annals of Internal Medicine, they note that the highest ever US sales of handguns occurred last month, an 85% increase in sales as compared with March 2019, at a time when social distancing is likely worsening social isolation, a known risk factor for suicide and depression. "The United States should take policy and clinical action to avoid a potential epidemic of firearm-related suicide in the wake of the COVID-19 pandemic," they conclude.
The European Medicines Agency (EMA) issued a reminder this morning of the potential for serious arrhythmias with chloroquine and hydroxychloroquine, noting that these can be exacerbated if used in combination with other medicines, such as the azithromycin. "In addition to side effects affecting the heart, they are known to potentially cause liver and kidney problems, nerve cell damage that can lead to seizures (fits), and low blood sugar (hypoglycemia)," the statement reads. "Clinical data are still very limited and inconclusive, and the beneficial effects of these medicines in COVID-19 have not been demonstrated. Results from large, well-designed studies are needed to make any conclusions."
Meanwhile, azithromycin has been added to the US Food and Drug Administration (FDA) list of drugs currently in shortage.
Two cats in New York state have tested positive for SARS-CoV-2, the first pets in the United States to have confirmed cases of infection, the Centers for Disease Control and Prevention (CDC) notes. In one household, no human inhabitants were confirmed to also be ill with COVID-19. "The virus may have been transmitted to this cat by mildly ill or asymptomatic household members or through contact with an infected person outside its home," a CDC statement reads. To date, there is no evidence that pets play a role in spreading COVID-19 in the United States, the CDC adds.
Cats, generally, have long demonstrated mastery at social distancing: Bored Panda is compiling photographic evidence of the feline phenomenon (with support from other species).
---

April 22, 2020
What is the link between obesity and COVID-19? A new TCTMD feature explores whether high body mass index (BMI) plays a causative role in weakening the lungs and the body's ability to fight the virus, is a marker of ill health and health inequities, or is simply so ubiquitous that it's become the latest theory du jour.
A retrospective analysis of outcomes in patients hospitalized with COVID-19, based on their exposure to hydroxychloroquine alone or in combination with azithromycin, has found no benefit of the unproven agents, both of which were authorized by the US Food and Drug Administration (FDA) for emergency use. The paper was posted to the medRxiv preprint server so has not yet undergone peer review. Of 398 patients evaluated in the US Veterans Health Administration, the death rate was highest among patients who'd been given hydroxychloroquine alone, followed by patients who received the agent with azithromycin. Rates of mechanical ventilation followed a similar pattern. "These findings highlight the importance of awaiting the results of ongoing prospective, randomized, controlled studies before widespread adoption of these drugs," write Joseph Magagnoli, MS, and colleagues.
Also posted as a preprint to medRxiv, a new paper "mined" Twitter to crowdsource self-reported symptoms with the aim of comparing symptoms between clinical studies and the social media platform. According to Abeed Sarker, PhD, and colleagues, the most commonly reported symptoms were fever/pyrexia (65%), cough (56%), body aches/pain (40%), headache (35%), fatigue (35%), and dyspnea (34%). "Mild symptoms such as anosmia (26%) and ageusia (24%) were frequently reported on Twitter, but not in clinical studies," they note.
 
The FDA has cleared for use the first at-home test kit for COVID-19. More specifically, the agency has reissued an emergency use authorization for Laboratory Corporation of America (LabCorp)'s COVID-19 RT-PCR test to allow testing of samples collected by patients at home using LabCorp's Pixel COVID-19 Test home collection kit.
The American College of Physicians (ACP) issued a statement protesting President Trump's plans to issue an executive order to suspend all immigration to the United States. "Such a broad-brush approach, especially if it limits the ability of physicians and other scientists to enter the US, could have significant negative consequences on public health and the mitigation and treatment of COVID-19 in the US," the ACP statement reads.
The European Society of Cardiology (ESC) has published a new guidance document for the Diagnosis and Management of CV Disease during the COVID-19 Pandemic, stressing that it is "guidance," but not "guidelines." The document notes: "The recommendations are the result of observations and personal experience from healthcare providers at the forefront of the COVID-19 pandemic. Current evidence related to SARS-CoV-2 and its disease manifestations is observational and prospectively designed interventions are missing to form the basis for evidence-based recommendations."
Gabriel Steg, MD, is urging any hospitals not yet facing a wave of infections to—before the surge hits—be prepared and to practice donning and doffing personal protective equipment (PPE) and using other measures to avoid infection. Speaking with Biykem Bozkurt, MD, PhD, as part of Circulation's COVID Updates video series, Steg said that within 9 days of opening dedicated COVID-19 wards at the busy Hôpital Bichat in Paris, France, 14 healthcare workers were diagnosed with the viral infection. "We owe it to everybody to have all of the protective equipment and gear and all of the proper training we can," Steg said.
A wide range of healthcare companies have teamed up, pro bono, to launch the COVID-19 Research Database, "a secure repository of HIPAA-compliant, de-identified and limited patient-level data," including medical and pharmacy claims, electronic health records, and demographic information, "made available to public health and policy researchers to extract insights to help combat the COVID-19 pandemic." Researchers can submit proposals to the Scientific Steering Committee Chair Mark Cullen, MD, director of the Center for Population Health Sciences at Stanford University. Access to the data is free. 
For Earth Day, photos from around the world, published in the Globe and Mail, show that despite the devastating impact of this virus globally, it's done wonders for clearing the air in some of the world's most polluted cities.
 
---

April 21, 2020
TCTMD's Yael Maxwell reports on two papers that address the disproportionate burden COVID-19 is placing on minority groups in the United States and why this should push policy makers, the healthcare community, and citizens to do more to address longstanding healthcare disparities.
The US Food and Drug Administration (FDA) has issued a "Dear Doctor" letter reminding healthcare providers that they should use serological tests to help identify people who have previously been exposed to SARS-CoV-2, but that the agency has not, as yet, approved a single test for this use. "While the FDA remains open to receiving submissions for these tests for such uses, based on the underlying scientific principles of antibody tests, the FDA does not expect that an antibody test can be shown to definitively diagnose or exclude SARS-CoV-2 infection," they say.
An editorial in JAMA yesterday salutes the "heroes" of the pandemic, acknowledging that millions of healthcare workers are risking their own lives to save others and deserve thanks. Three physicians deserve special mention, they write.
Li Wenliang, MD, the ophthalmologist at Wuhan Central Hospital who first warned Chinese authorities of a disease and was censured for doing so, later dying himself COVID-19.
National Institute of Allergy and Infectious Diseases Director Anthony S. Fauci, MD, "who has calmly led the US through this pandemic, with experience and intelligence."
Maurizio Cecconi, MD (Humanitas Research Hospital in Milan, Italy), who went on camera to describe the fast deterioration of Lombardy region "and galvanized the world to prepare for the tsunami of COVID-19 disease to come."
After reviewing mortality numbers from 11 countries around the world, the New York Times reports that, by conservative estimates, 28,000 more people have died over the last month than the official COVID-19 death count, adding that even these numbers are likely incomplete. In Paris, for example, daily death rates over the past month are twice the norm; in New York City, deaths are four times higher than what has typically been seen during this period.
On the European Society of Cardiology's COVID-19 resources page, Massimo F. Piepoli, MD, PhD, editor-in-chief of the European Journal of Preventive Cardiology, considers COVID-19's "aftermath" in Italy. "Post-traumatic stress disorder looks set to become a legacy of the COVID-19 pandemic," he writes. "People have sacrificed themselves without limits, and wisely helped and comforted colleagues and patients, silently, without asking for anything in return."
In the New England Journal of Medicine, Lisa Rosenbaum, MD, warns of the unintended toll that COVID-19 is having on patients with urgent medical needs who do not have the disease: "As we begin to observe fewer admissions for common emergencies such as heart attack and stroke, the need for vigilance about viral transmission need not detract from an equally important message: COVID or no COVID, we are still here to care for you."
---

April 20, 2020
TCTMD's Michael O'Riordan examines how centers around the United States are debating whether to switch to fibrinolytic-based strategies for STEMI patients or continue to offer primary PCI. The former, he writes, has proven inferior in clinical trials, but the latter may expose physicians, patients, and staff to a higher risk of infection and may not be feasible in hospitals overwhelmed by the pandemic, where critical cardiovascular staff have been redeployed to assist with the crisis.
A new TCTMD webcast tackles the impact of COVID-19 on cardiology fellowship programs—from redeployment to adapting education and training—with insights from Mamas Mamas, Jay Mohan, Purvi Parwani, Nosheen Reza, Juan Granada, Sarah Hudson, Sahil Parikh, Martha Gulati, and Danielle Belardo.
Characteristics of the first consecutive 393 patients admitted to two New York City hospitals, published as a research letter in the New England Journal of Medicine on April 17, 2020, indicate that the median age was 62.2 years, 60.6% were men, and 35.8% had obesity. Cough and fever, seen in 79.4% and 77.1% of patients, respectively, were the most common symptoms at presentation, followed by dyspnea (56.5%), myalgias (23.8%), diarrhea (23.7%), and nausea/vomiting (19.1%).
A new observational study published in the Lancet Public Health suggests that Hong Kong managed to avoid the surge of COVID-19 cases seen in other regions by using a combination of border entry restrictions, quarantine, and isolation of cases and contacts, but without implementing the more drastic population control measures undertaken elsewhere.
Late last week, PCRonline published a cryptic update on the upcoming EuroPCR meeting, scheduled for May 19-22. The notice does not explicitly state that the meeting will be cancelled, postponed, or converted to a virtual format, but instead states that the French President has announced that "major festivals and events gathering a large number of participants will not be permitted until at least mid-July 2020." The PCRonline statement reads: "We are therefore currently evaluating the present environment on a day-to-day basis, also taking into account all the various situations you (as registered participants, faculty, presenters, or exhibitors) might be facing." 
The American College of Surgeons, American Society of Anesthesiologists, Association of periOperative Registered Nurses, and the American Hospital Association have issued a joint statement: Roadmap for Resuming Elective Surgery after COVID-19 Pandemic. The document outlines the considerations physicians, nurses, and local facilities should consider when reopening their operating rooms. "When the first wave of this pandemic is behind us, the pent-up patient demand for surgical and procedural care may be immense, and healthcare organizations, physicians, and nurses must be prepared to meet this demand," the document reads.
On Monday, the Centers for Medicare & Medicaid Services (CMS) also issued guidance to hospitals looking to start providing essential non-COVID-19 care to patients in regions "with low and stable incidence of COVID-19" as an update to their earlier recommendations on nonessential medical procedures and surgeries.
Food and Drug Administration (FDA) Commissioner Stephen M. Hahn, MD, released a statement April 18 describing the agency's approach to validating and making widely available new serology tests for COVID-19 "while also protecting Americans from tests marketed with false or unsubstantiated claims."
The United Kingdom's Intensive Care Society has published a new document on Guidance for Prone Positioning of the Conscious COVID Patient.
A new review paper in the Journal of the American College of Cardiology addresses the link between thrombotic disease and COVID-19, including those who develop new venous or arterial thrombosis, and of those with preexisting disease.
---

April 17, 2020
For a new feature story on TCTMD, I asked several experts what role, if any, robotic-assisted interventions might have in reducing risk of disease transmission for cath lab staff during a pandemic. It's possible, they say, but a lot more research is needed to determine whether adopting more robotics would decrease infection risk and allow for the dissemination of interventional expertise across centers.
A series of PCR Planet videos delve into how interventional cardiology is being practiced during the COVID-19 pandemic in various parts of the world, including Brazil, Canada, China, Denmark, India, Poland, Saudi Arabia, South Africa, and the United States.
Bonnie Ky, MD, and Douglas Mann, MD, provide a primer on COVID-19 clinical trials for the cardiovascular and cardio-oncology communities, which might not be familiar with the various antiviral medications being studied.
On the European Society of Cardiology (ESC) COVID-19 site, Dominik Linz, MD, PhD, describes the role smartphone apps can play during the current crisis, pointing out, for instance, that patients' mobile devices can be transformed into heart rate and rhythm detectors.
ESC President Barbara Casadei, MD, DPhil, and Peter Horby, MBBS, PhD, discuss current treatments and ongoing trials of potential therapies for COVID-19 in a new video. "I don't think we can expect any miracle cures. I think we'll need combination therapies with adjunctive therapies as well," Horby says.
In the European Journal of Preventive Cardiology, Italian researchers detail the rationale for considering amiodarone, an antiarrhythmic, as a possible therapy for COVID-19.
Michael Steinman, MD, and colleagues offer some suggestions as to how clinicians can address the health challenges of community-dwelling older adults isolated due to the pandemic in a viewpoint in JAMA Internal Medicine. "Physical distancing and social isolation may take a heavy toll not only on their mental health, but also on their physical health and functioning," they write.
The US Food and Drug Administration (FDA) has added to the question-and-answer section of its guidance on conducting clinical trials during the COVID-19 pandemic. The new content addresses remote clinician-reported outcome or performance outcome assessments, remote site monitoring, and more.
The FDA is also encouraging patients who have recovered from COVID-19 to donate plasma for the development of blood-related therapies. The agency has launched a website to help direct recovered patients to local blood or plasma collection centers.
An infographic from Visual Capitalist illustrates which occupations have the highest COVID-19 risk. Not surprisingly, the top of the list is dominated by healthcare workers, particularly dentists and their staff, respiratory therapy technicians, orderlies, family and general practitioners, and registered nurses.
A new public-private partnership organized by the US National Institutes of Health (NIH) aims to speed the development of vaccines and treatments for COVID-19. The Accelerating COVID-19 Therapeutic Interventions and Vaccines (ACTIV) partnership brings together "more than a dozen leading biopharmaceutical companies, the Health and Human Services Office of the Assistant Secretary for Preparedness and Response, the Centers for Disease Control and Prevention, the US Food and Drug Administration, and the European Medicines Agency."
According to a survey from the National Community Pharmacists Association, 90% of community pharmacists have experienced shortages of various drugs, particularly albuterol inhalers, hydroxychloroquine, and azithromycin, since March 1.
A brief communication in Nature Medicine suggests people who are not having any symptoms are responsible for much of the spread of SARS-CoV-2. An estimated 44% of secondary cases "were infected during the index cases' presymptomatic stage, in settings with substantial household clustering, active case finding, and quarantine outside the home," the researchers report. "Disease control measures should be adjusted to account for probable substantial presymptomatic transmission."
---

April 16, 2020
TCTMD's Yael Maxwell explores the impact COVID-19 is having on cardiology training programs in a feature story. She writes: "The COVID-19 pandemic has swept through cardiology training programs across the country, sending program directors scrambling to maintain some sense of a normal curriculum through virtual platforms. Fellows, on the other hand, are trading their planned education for shifts in ICU wards, all while doing their best to ensure safety and sanity."
Also on TCTMD, Caitlin Cox reports on a new study in Morbidity and Mortality Weekly Report from the Centers for Disease Control and Prevention (CDC) COVID-19 response team, which details what is known about healthcare personnel who became infected between February 12 and April 9. Of the 9,282 cases described, the median age was 42 and 73% occurred in women. Although most healthcare workers did not require hospitalization, severe disease and death were reported across age groups.
Interventional cardiologists Andreas Baumbach, MD, Giulio Stefanini, MD, PhD, and Charles Kyriakakis, MBChB, discuss whether thrombolysis can be an alternative option for STEMI in the context of COVID-19 in a PCR Spotlight video.
In the Journal of the American College of Cardiology, Sachin Goel, MD, and colleagues discuss the role of teleproctoring in challenging structural interventions during the COVID-19 pandemic and its potential use moving forward to disseminate knowledge around the world.
Also in JACC, a review delves into the disruptions to cardiac critical care delivery during the pandemic. The paper "draws upon the experiences of the United States and Europe, along with lessons learned from military medicine, to provide pragmatic and scalable solutions for optimizing critical care delivery."
And yet another team of researchers has explored the clinical implications of the interaction between SARS-CoV-2 and the renin-angiotensin system in a review in JACC. "We hypothesize that the benefits of treatment with renin-angiotensin-system inhibitors in SARS-COV-2 may outweigh the risks and at the very least should not be withheld," they conclude.
The US Food and Drug Administration (FDA) has issued two emergency use authorizations (EUAs) for serology tests to detect antibodies to SARS-CoV-2 and an EUA for a decontamination system from Stryker Instruments for N95 and equivalent respirators.
Researchers from the National Institutes of Health (NIH) found that various techniques—including vaporized hydrogen peroxide, 70°C dry heat, ultraviolet light, and 70% ethanol spray—can effectively decontaminate N95 respirators and maintain their functional integrity for up to three uses.
The Centers for Medicare and Medicaid Services (CMS) says Medicare will "nearly double payment for certain lab tests that use high-throughput technologies to rapidly diagnose large numbers of [COVID-19] cases," with the aim of expanding testing, particularly among the most vulnerable.
Physicians from New York City describe in the Annals of Internal Medicine how practicing medicine on the front line of the COVID-19 pandemic has led to the worst days of their careers. "The COVID-19 pandemic is far from over, and the expected loss of lives will be unprecedented," they write. "However, by describing our experiences, we hope that medical providers who have not yet experienced this tragedy might be informed about what to expect and how to prepare."
If we treat each new epidemic as a perfect storm, it becomes that much harder to build the conviction that we can prepare for the next crisis.
In a perspective in the New England Journal of Medicine, researchers caution that responses to the pandemic threaten the US drug evaluation process. "Though this unprecedented emergency provides a compelling reason for the FDA to act as efficiently as possible, the agency and the medical community can still maintain the highest scientific standards while acting expeditiously," they say.
Another perspective in NEJM questions the description of the COVID-19 pandemic as "a perfect storm," which would imply that the situation was unpredictable. "Epidemics are not simply natural events: they are also the result of human actions, in both their emergence and containment," the authors argue. "If we treat each new epidemic as a perfect storm, it becomes that much harder to build the conviction that we can prepare for the next crisis."
---

April 15, 2020

On TCTMD, a feature story by Todd Neale looks into how some US
hospitals are reallocating their older cardiologists away from the front lines to lessen their risk of developing COVID-19, while still leveraging their many years of experience. Caitlin Cox looks at new guidance on the performance of safe CPR during the pandemic, covering adult, pediatric, and neonatal resuscitations in patients with suspected or confirmed COVID-19 infection, for both in-hospital and out-of-hospital cardiac arrest.
In meeting news, the Transcatheter Valve Therapies (TVT) Summit, scheduled to be held June 17 to 20 in Chicago, IL, has been canceled. A virtual platform is in the works that will include live and on-demand components "featuring late-breaking clinical science, challenging cases, and select content. And this year's European Atherosclerosis Society (EAS) Congress, set to be held at the beginning of June in Geneva, Switzerland, has been moved to October 4 to 7 in the same city. EuroPCR has promised an update on their May 19-22 meeting today.
On its COVID-19 Hub, the American College of Cardiology (ACC) is released four video perspectives from cardiologists working in hot spots around the country—Seattle, Boston, New York City, and Detroit.
In the European Heart Journal, Italian researchers present their thoughts on priorities for cath labs during the COVID-19 crisis. "It is essential to be prepared in advance. Awaiting the first COVID-19 patient's arrival and then improvising corresponds to waiting for a disaster," they write.
Two case reports in that same journal detail typical Takotsubo syndrome triggered by SARS-CoV-2 infection and transient complete heart block in a patient with critical COVID-19.
In an opinion piece in the New York Times, epidemiologist Marc Lipsitch, DPhil, tackles a key question in the COVID-19 fight: who is immune to the virus? The answer is not clear. "Only the first glimmers of data are available about immunity to SARS-CoV-2," Lipsitch writes.
Glenn Wakam, MD, and colleagues offer a perspective in the New England Journal of Medicine on how to provide patients dying of COVID-19 a connection with their families when they can't physically be together. "There may be no way for families to hold patients' hands or hug them while they're dying, but with the care and compassion of frontline healthcare workers, maybe we can harness creative solutions to help them feel some connection, while still keeping everyone safe," they write.
Life might not be back to normal for a few years, according to modeling study in Science. Researchers projected whether SARS-CoV-2 is likely to recur in wintertime after the initial pandemic wave. One of the takeaways? "Intermittent [social] distancing may be required into 2022 unless critical care capacity is increased substantially or a treatment or vaccine becomes available," they say.
---

April 14, 2020
On TCTMD, Shelley Wood explores triage around structural heart interventions during the pandemic and what heart team decisions, post-COVID-19, might look like. Yael Maxwell reports on new guidance on performing echocardiography while reducing exposure to SARS-CoV-2.
SARS-CoV-2 was found in the heart muscle of a 69-year-old patient with flu-like symptoms who rapidly deteriorated into respiratory distress, hypotension, and cardiogenic shock, according to a case report in the European Journal of Heart Failure. "This first case unquestionably shows that the heart can be directly involved in the infection with clinical manifestations similar to those of fulminant myocarditis but with pathology evidence of very low‐grade myocardial inflammation," the authors write.
Matthew Daniels, MRCP, PhD, and colleagues discuss the optimal choice of reperfusion for STEMI patients in the COVID-19 era in Circulation: "A blanket policy of primary PCI for all STEMI patients may be hard to both justify and operationally deliver in the current environment when resources to protect the workforce are limiting, and systems delays may shift the balance in favor of fibrinolytic strategies."
Responding to reports that admissions for acute MI are way down, European Society of Cardiology President Barbara Casadei, MD, DPhil, stresses that advice from public health authorities to stay home does not apply to patients experiencing a heart attack. Martha Gulati, MD, editor-in-chief of the American College of Cardiology's Cardiosmart.org, makes a similar case.
In the European Heart Journal, South African researchers provide a how-to guide for donning and doffing of personal protective equipment (PPE) for angiography during the pandemic.
The US Food and Drug Administration (FDA) is taking steps to ensure that there is enough chloroquine phosphate and hydroxychloroquine sulfate available for patients. The agency published guidance to support generic drug development for these medications and said its prioritizing review of any new drug applications.
In JAMA, researchers review the myriad pharmacologic treatments being studied for COVID-19, tagging remdesivir—a drug originally tested for Ebola—as the most promising. They note, however, that "no proven effective therapies for this virus currently exist."
A perspective in the New England Journal of Medicine addresses the implications of the COVID-19 crisis on mental health. "In addition to providing medical care, already stretched healthcare providers have an important role in monitoring psychosocial needs and delivering psychosocial support to their patients, healthcare providers, and the public—activities that should be integrated into general pandemic healthcare," the authors say.
---

April 13, 2020
TCTMD has new stories up on COVID-19: Laura McKeown's feature examines the challenges of cardiac rehab during the pandemic; Shelley Wood reports a 38% drop in STEMIs at nine US hospitals; and Todd Neale reports on new data out of Wuhan, China, showing high rates of hypertension, diabetes, and ischemic heart disease among COVID-19 patients who died.
On Saturday, the United States passed Italy as the leader in confirmed COVID-19 deaths, topping 20,000, as reported by the Washington Post. Italy still has a higher death rate per capita at about 31 per 100,000 people.
The European CAPACITY registry, endorsed by the European Society of Cardiology (ESC), is collecting data on cardiovascular history, diagnostic information, and the occurrence of cardiovascular complications in patients with COVID-19.
Some caution on use of chloroquine in patients with COVID-19 has been underscored by results of a randomized, phase IIb study that evaluated two doses of the drug. The Brazilian study, published as a preprint on medRxiv, was stopped after only 81 of a planned 440 patients were enrolled, a move due to the more frequent occurrence of QTc > 500 ms and a trend toward higher mortality with the higher dose (total of 12 g over 10 days).
A small study looking at the compassionate use of remdesivir in patients with severe COVID-19 was published Friday in the New England Journal of Medicine. Only 53 patients were available for analysis, and the results were met with criticism on social media.
A fast COVID-19 test from Spartan Bioscience received the green light from Health Canada over the weekend. The portable test, which provides results in under an hour, can be used in nonlaboratory settings like airports and doctors' offices.
In a move aimed at alleviating the shortage in personal protective equipment (PPE), the US Food and Drug Administration (FDA) has issued an emergency use authorization (EUA) to STERRAD sterilization systems. The agency said there is the potential to decontaminate about 4 million N95 or N95-equivalent respirators per day using the systems, which are found in about 6,300 US hospitals. Another EUA applies to sterilization systems from STERIS Corporation, which are positioned to sterilize about 750,000 N95 respirators per day.
The Intensive Care National Audit & Research Centre in England has released a report on the first 3,883 patients critically ill with COVID-19 treated at participating centers in the United Kingdom. Of these patients, 871 died, 818 were discharged alive from critical care, and 2,194 were still receiving critical care.
A paper and accompanying editorial in JAMA Neurology delve into the neurologic manifestations of patients with COVID-19, including acute cerebrovascular diseases, impaired consciousness, and skeletal muscle injury. Among 214 patients, neurologic symptoms were seen in 36.4% overall, with a higher rate in those with severe infection (45.5%).
In JAMA Psychiatry, Chinese researchers argue that an international collaboration is needed to address the mental health challenges caused by the pandemic.
Colin West, MD, PhD, and colleagues, writing in Mayo Clinic Proceedings, highlight the threat of false-negative COVID-19 test results. "Individuals with these results may relax physical distancing and other personal measures designed to reduce the transmission of the virus to others," they caution. "In the case of clinicians, they may be sent to the front lines of care and inadvertently transmit the virus to patients and colleagues, further straining the already precarious ability of the healthcare system to respond to the pandemic."
The US National Institutes of Health (NIH) has launched a study to quantify the number of undetected cases of SARS-CoV-2 infection. Researchers will analyze blood samples for antibodies to the virus in up to 10,000 volunteers.
---

April 10, 2020
TCTMD's Caitlin Cox details a recent paper by doctors from New York City discussing the diversity of CV presentations in patients with COVID-19 and the care they may require.
In a discussion moderated by Cardiovascular Research Foundation CEO Juan Granada, MD, a panel of experts discuss the ways in which COVID-19 lessons from China are applicable to other hospitals around the globe.
In the latest episode of Rox Heart Radio: From the Front on TCTMD, Roxana Mehran, MD, speaks with Miguel Martillo, MD, a critical care medicine physician in New York City.
A new report from MedAxiom, an American College of Cardiology (ACC) company, details how CV organizations have made such a rapid shift toward telemedicine in response to COVID-19. The data show that within weeks, practices transitioned from using telemedicine for less than 5% of appointments to using it for more than 75%. The reported has been added to the ACC's COVID-19 hub.
The American Heart Association has teamed up with several other societies to release interim guidance for basic and advanced life support in patients with suspected or confirmed COVID-19.
In an "Annals On Call" podcast on the website of the Annals of Internal Medicine, Robert Centor, MD, leads a discussion on a topic that's on everybody's mind: is hydroxychloroquine the answer in COVID-19?
Trials are underway to answer that question, and the National Institutes of Health (NIH) announced that its clinical trial on the safety and effectiveness of hydroxychloroquine for the treatment of adults hospitalized with COVID-19 has started enrolling patients. Targeted enrollment for the blinded, placebo-controlled trial—called ORCHID—is 500.
The US Food and Drug Administration has issued an emergency use authorization for a blood purification system intended to treat adult patients with COVID-19 who have been admitted to the intensive care unit with confirmed or imminent respiratory failure. The system filters out cytokines and other immune mediators.
The FDA has also released guidance aimed at expanding the availability
of portable cryogenic oxygen and nitrogen containers in response to an expected increase in the demand for these gases during the pandemic.
G. Caleb Alexander, MD, and Dima Qato, PharmD, PhD, discuss the need to ensure access to medications in the United States during the pandemic in a JAMA viewpoint. "Although no major disruptions in pharmaceutical access have occurred thus far, the future of the pandemic and its effect on the US drug supply remains far from certain," they write. European regulatory authorities are also worried about drug shortages and have set up an industry single point of contact (iSPOC) system allowing pharmaceutical companies to report availability issues directly to the European Medicines Agency. Testing of the system is to begin next week.
MyDoc is partnering with First Medicine Corporation to provide free access to its telemedicine services for the next 90 days in the United States.
It's time for everyone to wear face masks during the COVID-19 pandemic, Trisha Greenhalgh, MD, and colleagues argue in the BMJ. "We believe that, worn both in the home (particularly by the person showing symptoms) and also outside the home in situations where meeting others is likely (for example, shopping, public transport), they could have a substantial impact on transmission with a relatively small impact on social and economic life," they write.
---
April 9, 2020
The American Heart Association (AHA), the American College of Cardiology (ACC), and the Heart Rhythm Society (HRS) published new guidance detailing critical cardiovascular considerations when using hydroxychloroquine and azithromycin for the treatment of COVID-19. "The effect of the combination of these agents on QT or arrhythmia risk has not been studied. There are very limited data evaluating the safety of combination therapy," the authors write, noting that multiple RCTs are getting started.
A review in CMAJ also delves into safety considerations around chloroquine, hydroxychloroquine, and azithromycin. "As we await stronger evidence on the role, if any, of these drugs in the treatment or prevention of coronavirus disease 2019, uncommon but serious harms of treatment can be mitigated by careful patient selection and monitoring," David Juurlink, MD, PhD, says.
Meanwhile, the randomized WHIP COVID-19 trial, with a planned enrollment of 3,000, will look at whether hydroxychloroquine prevents frontline healthcare workers from becoming infected with SARS-CoV-2.
Researchers writing in an opinion piece on COVID-19 therapeutics in the BMJ caution that "uncontrolled adoption of approved medications for off-label indications poses a serious threat to preserving the equipoise needed for future clinical trials."
In a case report in the New England Journal of Medicine, researchers from China describe three patients with clinically significant coagulopathy, antiphospholipid antibodies, and multiple infarcts in patients with COVID-19.
The US Food and Drug Administration (FDA) has issued guidance for healthcare workers and investigators regarding the administration and study of convalescent plasma as a treatment for COVID-19.
The European Medicines Agency (EMA) has established a COVID-19 pandemic task force with the aim of facilitating rapid and coordinated regulatory action on treatments and vaccines.
In Morbidity and Mortality Weekly Report, researchers detail community transmission of SARS-CoV-2 at two family gatherings in Chicago, IL. The take-away? "US residents should adhere to CDC recommendations for social distancing, avoid gatherings, and follow stay-at-home orders when required by state or local authorities," the authors write.
A rapid Cochrane review assesses the efficacy of quarantine alone or in combination with other measures to control COVID-19. "Early implementation of quarantine and combining quarantine with other public health measures is important to ensure effectiveness," the researchers conclude.
In a JAMA editorial, Howard Bauchner, MD, and Joshua Sharfstein, MD, say that in anticipation of a resurgence of COVID-19 in the fall, "the US should consider suspending the first year of medical school for 1 year and giving the incoming 20,000 medical students the opportunity to join a national service program for public health. . . . Such a bold approach may be needed to ensure that the US has an adequate response to the next wave of disease and does not enter a prolonged depression that will further adversely affect the health of its citizens."
A modeling study in the Lancet indicates that even though aggressive control measures in China have stemmed the first wave of COVID-19, real-time monitoring of transmissibility and severity will be needed to prevent a second wave.
---

April 8, 2020
Some of the biggest, most hotly anticipated clinical trials in cardiology have been put on ice or stopped altogether amid the COVID-19 pandemic. TCTMD's Michael O'Riordan looks at the status of these randomized controlled trials and what to expect of cardiology clinical research when the pandemic is over in his feature story: 'Salvage What We Can': Cardiology Clinical Trials in Turmoil Amid COVID-19.
In the latest episode of Rox Heart Radio: From the Front Roxana Mehran, MD, takes on physician wellness during COVID-19 with Laxmi Mehta, MD, and Benjamin Salter, MD.
The American College of Cardiology (ACC) and the Society for Cardiovascular Angiography and Interventions (SCAI) have released guidance addressing when to proceed with transcatheter aortic and mitral interventions in patients whose procedures cannot be postponed. The document also reviews additional precautions and considerations that are necessary amid the ongoing risk of infection.
Cardiologists at University Hospital Ramón y Cajal in Madrid, Spain, devastated by the number of patients with COVID-19 suffering profound physical loneliness, have launched "CARDIO-CALL." Using three donated cell phones, physicians on the wards under director Pepe Zamorano, MD, are helping the most vulnerable, hospitalized patients to video-call their families. "For patients with a good clinical course, families are relieved to hear the news. For patients with a worse prognosis, especially if we know it may be their last call, it is a profoundly powerful experience – for the family, the patient and those of us holding the phone," writes Sonia Rivas, MD.
SCAI and the Canadian Association of Interventional Cardiologists are hosting a webinar April 8, 2020, 6:00-7:00 PM ET, on "preparing for the coming surge." The interactive video will be hosted by David A Wood, MD, and Ehtisham Mahmud, MD.
Researchers at the University of Pennsylvania Health System have developed a "hospital impact model" to estimate the time point at which their hospital will exceed capacity. "The model also predicts the intensity of the surge, including need for ward and intensive care unit beds and ventilators, and the duration of time that each hospital would experience a demand in excess of capacity, enabling users to plan for upcoming equipment and clinical staffing demands," Gary E. Weissman, MD, MSHP, et al report in the Annals of Internal Medicine.
A viewpoint in JAMA by Tait Shanafelt, MD, and colleagues offers suggestions for understanding and addressing sources of anxiety among healthcare professionals during the COVID-19 pandemic.
---
April 7, 2020
The Institute for Health Metrics and Evaluation (IHME) at the University of Washington's School of Medicine has released their first COVID-19 forecast for Europe, predicting that 151,000 Europeans and UK residents will die in the first wave of the pandemic, with deaths peaking the third week of April. While death rates are now declining in Italy and Spain, countries further north are earlier in their trajectory, the report states.
A small study published yesterday in the Proceedings of the National Academy of Sciences explores the feasibility of using convalescent plasma transfusion from 10 recovered, severe adult cases of COVID-19 infection as "rescue" treatment. Chinese researchers report that the infusions were well tolerated and "could significantly increase or maintain the neutralizing antibodies at a high level" while improving clinical symptoms. A randomized trial "is warranted," they conclude.
Researchers in the department of surgery at Stanford University have created a "decision tree algorithm" intended to help protect urgent and emergency operating room staff COVID-19 while also conserving personal protective equipment (PPE). The algorithm, which aligns with the American College of Surgeons Statement on PPE Shortages During the COVID-19 Pandemic, factors in the level of urgency of the procedure, the potential for virus aerosolization and release of virus droplets at the surgical site, and the evidence that a given patient has been infected.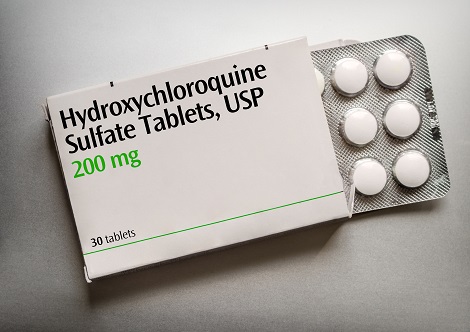 The US Food and Drug Administration continues to list hydroxychloroquine sulfate tablets as being in shortage; an opinion piece in the New York Times yesterday warns that a nationwide run on the drug, spurred in part by positive statements from President Donald Trump—despite scant evidence of benefit—could be lethal for patients with lupus who depend on the drug.
A retrospective case series published yesterday in JAMA involving 1,591 critically ill patients admitted with confirmed SARS-CoV2 infection to one of 72 ICUs in the Lombardy region of Italy indicates that the majority (82%) were men, with a median age of 63. Nearly 70% had at least one comorbidity, nearly half had hypertension, and almost all of them ended up needing respiratory support, where available. ICU mortality was 26%.
Researchers writing in the BMJ today warn that the published and preprint science being used to model the diagnosis and prognosis of COVID-19 infection is "poorly reported, at high risk of bias, and their reported performance is probably optimistic" and therefore should not be used to support clinical decision-making. The paper identified 27 studies employing 31 models intended to predict either the presence of existing COVID-19 infection or future complications in individuals already diagnosed or meant to identify individuals at high risk for COVID-19 in the general population.
The American Heart Association was one of 200 patient advocacy, medical, and public health organizations to sign a letter sent to the Trump administration calling for immediate action "to alleviate the critical shortage across the nation of ventilators and PPE, such as masks, face shields and gowns, resulting from the COVID-19 pandemic." 
Results of a social-media survey, conducted in mid-March and published today in JAMA Internal Medicine, suggests that the most common concerns in the general public as the COVID-19 pandemic ramped up were centered around obtaining hand sanitizer and food, arranging childcare, and lost waged or reduced working hours.
 
---

April 6, 2020
A team of physicians from hard-hit New York City details the variety of cardiovascular presentations of COVID-19 in a Circulation paper that includes a discussion of four specific cases. "In addition to discussing the basic clinical physiology, we also discuss clinical decision-making in the current environment, while considering resource allocation and the welfare of healthcare professionals," the authors write.
New guidance from the American Heart Association (AHA), along with the American Association of Respiratory Care and the American Society of Anesthesiologists, provides oxygenation and ventilation management training for healthcare professionals dealing with a surge in COVID-19 cases.
On Monday night, the PERT Consortium is hosting a 2-hour webinar to explore how US and international clinicians are handling pulmonary embolism care in the context of COVID-19. It begins at 7 pm ET.
The US Centers for Disease Control and Prevention (CDC) is now recommending that people wear cloth face coverings "in public settings where other social distancing measures are difficult to maintain (eg, grocery stores and pharmacies), especially in areas of significant community-based transmission." Surgical masks and N95 respirators should be reserved for healthcare workers and other medical first responders.
The human medicines committee of the European Medicines Agency (EMA) has provided recommendations for the compassionate use of the investigational antiviral remdesivir for treating COVID-19. "Remdesivir has been shown to be active against SARS-CoV-2 and other types of coronavirus (ie, SARS-CoV and MERS-CoV) in laboratory studies; however, there are currently only limited data on the use of remdesivir in patients with COVID‑19," the agency notes.
In JAMA, Cynthia Tsai, MD, grapples with issues involving personal risk and societal obligation during the pandemic. She asks: "Does a certain amount of public good outweigh risk in the medical field? How much risk in the career of medicine should be acceptable to physicians?"
The US Food and Drug Administration is coordinating an effort to develop blood-related therapies—ie, convalescent plasma and hyperimmune globulin—for COVID-19. Limited data suggest they may be helpful.
A study in the Lancet Public Health assesses the impact of school closures related to COVID-19 on US healthcare workers. "School closures come with many trade-offs, and can create unintended childcare obligations," the authors conclude. "Our results suggest that the potential contagion prevention from school closures needs to be carefully weighted with the potential loss of healthcare workers from the standpoint of reducing cumulative mortality due to COVID-19, in the absence of mitigating measures."
In PNAS, researchers turned to modeling to confirm what is already being seen around the world and in parts of the US: the growing spread of SARS-CoV-2 in the US "could gravely challenge the critical care capacity, thereby exacerbating case fatality rates."
---
April 3, 2020
TCTMD Managing Editor Shelley Wood delves into the mystery of the missing STEMIs during the COVID-19 pandemic in a feature story published Thursday. There are many theories but no concrete answers.
And TCTMD News Editor Caitlin Cox explores the potential arrhythmia risks with hydroxychloroquine, chloroquine, and azithromycin, which are being studied as potential treatments for COVID-19. All prolong QT interval.
The number of confirmed COVID-19 cases has topped 1 million worldwide , with more than 55,000 deaths, according to the Johns Hopkins Coronavirus Resource Center. That includes more than 245,000 confirmed cases in the United States.
Through its Get With The Guidelines program, the American Heart Association has developed a COVID-19 CVD registry to gather data on the disease, treatments, and risk factors associated with adverse cardiovascular outcomes.
Nuclear cardiology labs can find guidance for navigating through the pandemic in an information statement from the American Society of Nuclear Cardiology (ASNC) and the Society for Nuclear Medicine and Molecular Imaging (SNMMI).
The BMJ has launched a #properPPE campaign to call for healthcare workers on the front lines of the COVID-19 fight to receive appropriate personal protective equipment (PPE). "Doctors should not have to risk their lives," BMJ Editor-in-Chief Fiona Godlee says.
The Council of Medical Specialty Societies (CMSS) has also weighed in on the PPE issue, saying that "adequate PPE should be a fundamental expectation for all frontline healthcare professionals."
"For staff at the front line of covid-19, work has suddenly become a frightening place. And there is real and justified fear about personal safety, fuelled by a scandalous and widespread lack of PPE" @fgodlee Join our campaign for #properPPE @TheBMA https://t.co/05Vjxjrvk8

— The BMJ (@bmj_latest) April 2, 2020
In a JAMA Cardiology viewpoint, researchers try to reconcile the interplay of severe COVID-19, aging, and CVD, focusing on issues related to use of ACE inhibitors and angiotensin receptor blockers (ARBs). A second viewpoint in the journal tackles a similar topic.
Michelle Kittleson, MD, PhD, reflects on the impact of COVID-19 on the management of other conditions—stable angina in this case—in a New England Journal of Medicine perspective. "For physicians and patients alike, COVID-19 has clouded every aspect of our lives with uncertainty, and the consequences of our suppressed panic and anticipatory dread are impossible to predict," she says.
The American Heart Association (AHA) announced that it has awarded more than $14 million in research grants to four multidisciplinary teams for health technology solutions focused on heart and brain health, including special projects related to COVID-19 and CVD.
The Society for Neuroscience in Anesthesiology & Critical Care (SNACC) has released a consensus statement on anesthetic management of endovascular treatment for acute ischemic stroke during the pandemic. That, and a decision tree for anesthesia during endovascular stroke therapy, can be found on SNACC's website.
To address the urgent need for blood, with donations dropping due to the pandemic, the US Food and Drug Administration has modified its policies regarding donor eligibility criteria, touching on recommendations for reducing risks of transmitting HIV, malaria, and Creutzfeldt-Jakob disease or Variant Creutzfeldt-Jakob disease.
---

April 2, 2020
Thursday night, the Society for Cardiovascular Angiography and Interventions (SCAI) and the Canadian Association of Interventional Cardiology (CAIC) will hold a 1-hour webinar discussing TAVR in the context of COVID-19. It will start at 6 PM ET, and you can register here.
Guidance for cardiac electrophysiology during the pandemic has been released by the Heart Rhythm Society (HRS), the American College of Cardiology (ACC), and the American Heart Association (AHA). It covers potential risks of exposure, the impact of COVID-19 on arrhythmias, methods of triage, resource conservation, the role of telemedicine, patient management strategies, and recommendations for invasive and noninvasive procedures.
The European Society of Cardiology's Heart Failure 2020 and the World Congress on Acute Heart Failure, slated for May 23 to 26 in Barcelona, Spain, has been cancelled.
Interim guidance from the AHA and the American Academy of Pediatrics outlines recommendations for provision of pediatric resuscitation care to reduce the risk of SARS-CoV-2 transmission.
The New York Post reports that emergency medical technicians in New York City have been instructed to not bring people with cardiac arrest to the hospital if they cannot be resuscitated at the scene, citing a memo from the Regional Emergency Medical Services Council of New York.
Due to the pandemic, the US Food and Drug Administration has asked a federal judge for a 120-day extension on the deadline for e-cigarette manufacturers to apply to the agency and demonstrate a public health benefit so their products can stay on the market. The original deadline was May 12. The AHA and other organizations say that any delay must be brief.
The Stroke Council Leadership of the AHA/American Stroke Association on Wednesday released temporary emergency guidance to US stroke centers. "We issue this temporary statement as an interim stopgap opinion, pending a more thorough and considered process," the authors write.
The AHA and 27 other patient or consumer groups are urging the administration of President Donald Trump to reconsider its decision to not implement a special enrollment period so uninsured people can obtain coverage through Healthcare.gov, saying "the health of our nation is at risk."
When ventilators are in short supply, hospitals, physicians, and nurses will have to make decisions about which patients get them, perhaps based on the likelihood of survival. Aside from ethical issues, there are potential legal ramifications, which are discussed in a JAMA viewpoint.
The FDA has provided an update on the development of diagnostic tests for COVID-19, saying that it has worked with more than 220 test developers that are expected to submit emergency use authorization requests to the agency. So far, 23 such authorizations have been granted.
In a perspective in the New England Journal of Medicine, researchers say that the impact of universal masking on top of personal protection measures is debatable, but that it could have additional benefits beyond reducing risk of pathogen transmission. "The potential value of universal masking in giving healthcare workers the confidence to absorb and implement the more foundational infection-prevention practices described above may be its greatest contribution," they argue.
---
April 1, 2020
Imperial College London will be hosting a 4-hour COVID-19 cardiovascular webinar on Thursday, April 2, starting at 2 AM London time (9 AM New York City time). The aim is to "share current knowledge and key experiences of managing COVID-19-related cardiovascular manifestations as well as key issues in team preparedness, prevention, and command and control."
Preliminary US data published in the Centers for Disease Control and Prevention's (CDC's) Morbidity and Mortality Weekly Report confirms a pattern also seen in other parts of the world: Americans with underlying health conditions such as diabetes, chronic lung disease, and cardiovascular disease appear to have a heightened risk of severe COVID-19 disease.
Two viewpoints in the Journal of the American Heart Association—one from researchers in Wuhan, China, and the other from researchers based in Europe and the United States—tackle the question of how ACE inhibitors and angiotensin receptor blockers (ARBs) interact with SARS-CoV-2 infection. Both highlight the need for further research.
A comprehensive handbook of COVID-19 prevention and treatment has been compiled by the First Affiliated Hospital, Zhejiang University School of Medicine in China. It incorporates the experience of healthcare workers around the world.
There is a new COVID Symptom Tracker smartphone app created by physicians and researchers at Massachusetts General Hospital, the Harvard T.H. Chan School of Public Health, King's College London, Stanford University School of Medicine, and ZOE, a health science company. "This app-based study is a way to find out where the COVID hot spots are, new symptoms to look out for, and might be used as a planning tool to target quarantines, send ventilators, and provide real-time data to plan for future outbreaks," one of its lead researchers says.
The European Society of Cardiology has added a video on diagnostic imaging—specifically chest X-ray and CT—to its COVID-19 page.
The European Heart Journal has published new articles on the management of acute MI during the outbreak, acute pulmonary embolism and COVID-19 pneumonia, life-threatening cardiac tamponade complicating myopericarditis in COVID-19, and more.
Meeting cancellations are starting to move into May: the Heart Rhythm Society will no longer hold its scientific sessions scheduled for May 6 to 9 in San Diego, CA. Some digital programs will be made available starting on May 6.
The American Academy of PAs (AAPA) is calling on governors in all US states to eliminate barriers to physician assistants helping against COVID-19. In particular, the organization wants governors to waive physician supervision or collaboration requirements through executive orders, which has only been done in four states so far.
The Joint Commission has come out in favor of healthcare workers providing their own masks or respirators when their institutions cannot provide the appropriate personal protective equipment.
The US National Institutes of Health has added a link to clinical trials related to COVID-19 to its COVID-19 page.
China's measures to control COVID-19 may have prevented about 700,000 cases in the first 50 days of the outbreak, researchers report in Science.
The US Food and Drug Administration announced the creation of a new program, the Coronavirus Treatment Acceleration Program (CTAP), to speed the development of safe and effective treatments for COVID-19.

 
---
COVID-19: TCTMD's Daily Dispatch for September

COVID-19: TCTMD's Daily Dispatch for August

COVID-19: TCTMD's Daily Dispatch for July
COVID-19: TCTMD's Daily Dispatch for June

COVID-19: TCTMD's Daily Dispatch for May

COVID-19: TCTMD's Daily Dispatch for March
Todd Neale is the Associate News Editor for TCTMD and a Senior Medical Journalist. He got his start in journalism at …
Read Full Bio