TCTMD's Top 10 Most Popular Stories for June 2023
Our most-clicked stories this month have something for everyone, spanning most cardiovascular subspecialties.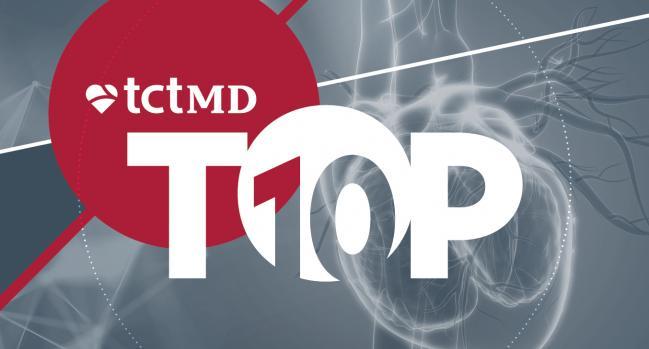 The top stories of the month for June have something for everyone: arrhythmias from opioid alternatives, the first anti-inflammatory for prevention of CVD events, and the UK kerfuffle over a deleted tweet about an advanced nurse practitioner taking the lead in a TAVI procedure—and that's just the top three. Rounding out the list are recalls, drug approvals, meeting news, and more.
1. Reports of Arrhythmias, Cardiac Arrests Linked to Nonprescription Opioids
Prescription-opioid alternatives like kratom and loperamide are often viewed as safer for the heart. Pharmacovigilance databases in the US and Canada tell a different story.
2. FDA Approves Colchicine for Decreasing CV Events
In a big moment for the "inflammatory hypothesis," the drug, to be sold as Lodoco, will become the first anti-inflammatory for CVD. Paul Ridker explains how the approval could shake up the landscape of cardiovascular disease prevention.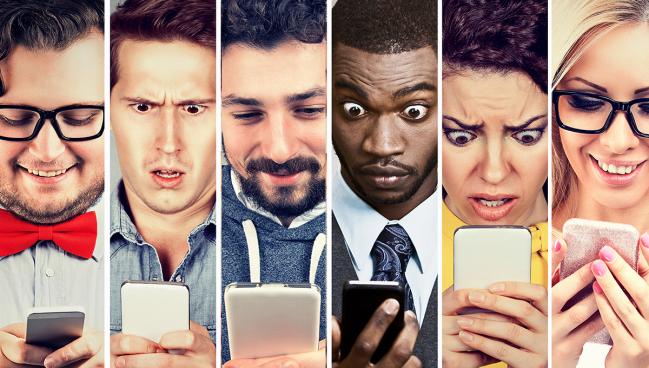 3. FEATURE Nurse Practitioners Doing TAVI? What's Gained and Lost
A tweet congratulating an advanced nurse practitioner (ANP) for being the lead operator on a TAVI procedure had the cardiology community spluttering in protest and left professional organizations scrambling to articulate a reaction.
4. Glenfield Cardiology Walks Back ANP 'Lead Operator' Tweet
A few days after our first story, Glenfield Cardiology tweeted some clarification, apologizing for the confusion sowed by its initial post. That in turn spurred more tweets, and more outrage, but little illumination in the unfolding drama over who should be helming a structural heart procedure.
5. Medicare Data on AMICS Too Muddied for Firm Conclusions on Impella
The FDA asked for this analysis to help clarify a mortality signal picked up by a spate of observational studies, but it turns out even a very rigorous analysis with the best possible data can't avoid pitfalls, driving home the need for RCTs.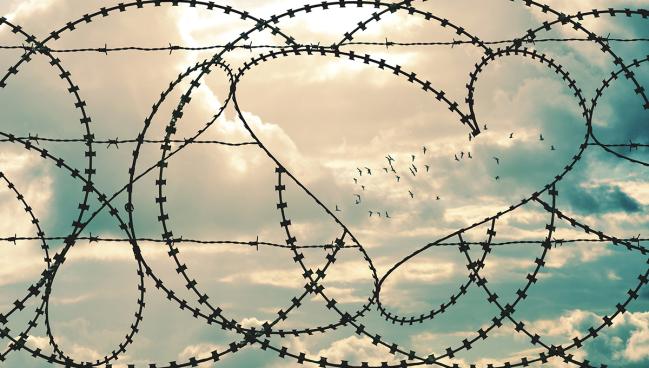 6. Serious Risks With 'Jailing' Pacemaker, ICD Leads During TTVR
Electrophysiologists say they should have a seat at the heart team table and should have a say in planning for procedures to prevent operators from damaging pacing and defibrillator leads, particularly during tricuspid interventions.
7. Abiomed Recalls Certain Impella 5.5 Devices Due to Risk of Purge-Fluid Leaks
The FDA has classified the recall as Class I, the most serious type. So far, there have been 179 complaints and three injuries, but no deaths.
8. Shockwave Lithotripsy May Ease Transvenous Lead Extraction
Pacemaker and defibrillator leads encased in dense calcifications may be easier to remove after pretreatment with the intravascular lithotripsy system, according to preliminary results from a single center.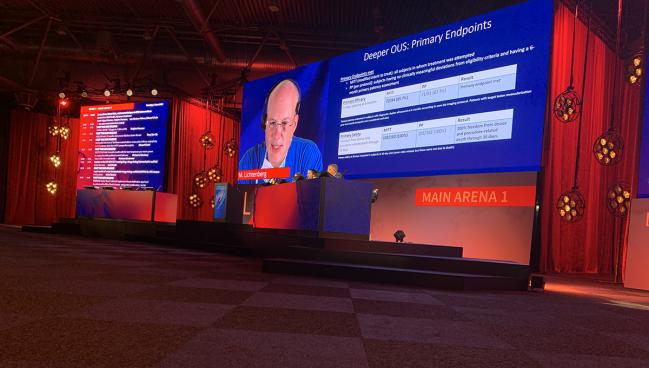 9. LINC Early Data on Temporary Spur in BTK PAD Show Efficacy, Limited Recoil
A spiky stent may limit vessel recoil and improve drug delivery, but it's still too early for strong conclusions, observers said.
10. FDA Grants First HF Indication for IV Iron to Ferric Carboxymaltose
Both US and European guidelines urge iron repletion in heart failure—regulatory support in the US now follows.

Shelley Wood is Managing Editor of TCTMD and the Editorial Director at CRF. She did her undergraduate degree at McGill…
Read Full Bio